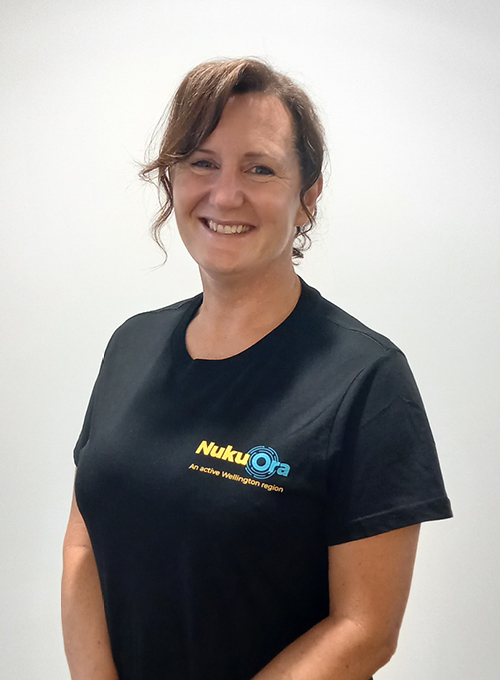 Andrea Blackshaw
Trustee
Andrea is passionate about sport and the difference it can make to people and communities.
Born and bred in Wellington, she started her career as a journalist and broadcaster, working initially in newspapers including the Auckland Star and Evening Post and then moving into radio as a reporter, sports broadcaster and newsreader. She has also worked in television, both in programmes and sports commentary.
She ran her own business in marketing, communications, media and public relations for 5 years before taking on similar roles in central government, initially with NZ Major Events from where she was seconded to be the Marketing and Communications Manager for the NZ 2011 Office for Rugby World Cup.
Next up was a 7 year stint at Sport NZ, where she went in as Manager of Marketing and Communications, and moved on to General Manager roles in Public Affairs and then Strategy and Policy. In the last of these roles she established a Futures Thinking programme which continues to be an interest, along with leadership development.
In January 2018 Andrea took up a role at Hutt City Council as the Divisional Manager Communications and Marketing. The attraction of the role was the opportunity to make a contribution to her own community particularly through the Empowering Tamariki social development programme.
Andrea's personal sporting passion has been in netball. She was recently made a Life Member of the High School Old Girls Netball Club (Lower Hutt) after 20 years on the committee, 12 as President, and 16 years as a coach. She has been named both Hutt Valley Coach and Volunteer of the Year. She still plays and coaches, and has been a strong supporter of school and college sport through her children Josh and Laura, coaching netball, football, softball and basketball and taking the role of MC for many sports events. Sport plays a big part in family life, with her husband Stephen being the Sports Editor at Radio New Zealand.

04 380 2070

info@nukuora.org.nz