Leftover Frittata
31 August 2021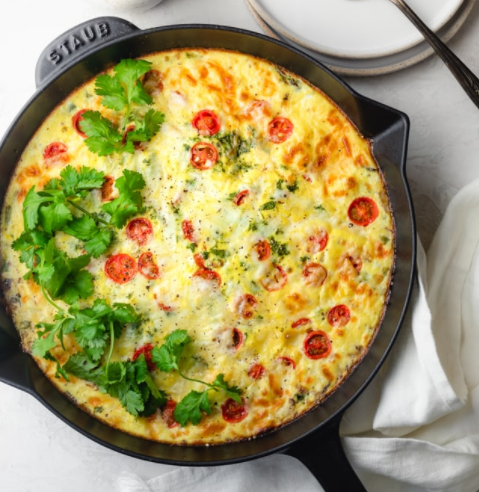 Got some bits and pieces leftover from dinner last night? Don't let them go to waste, chuck them into a frittata!
Ingredients
1 onion, sliced

3 leftover cooked sausages, sliced (Bacon or ham will do too)

2 cups diced cooked vegetables (such as pumpkin, potatoes,

Carrots, broccoli, cherry tomatoes OR 2 cups frozen vegetables)

6 eggs

½ milk

Optional: ½ cup grated Edam cheese

Directions
1) Preheat oven to 180°C fan bake. Heat dash of oil in oven suitable frying pan and brown onion on stove top.
2) Add cooked sliced sausages and vegetables and toss to mix. Reduce heat and allow sausages and vegetables to warm/cook through.
3) Whisk together eggs and milk. Season with salt and pepper. Pour over the sausages and vegetables on low heat and slowly cook bottom on frittata. The frittata should look mostly cooked on the bottom and uncooked on top.
4) Scatter over grated cheese and bake in oven for 20-25mins to finish off cooking until eggs are cooked and top is golden
Serves: 4 people
Recipe courtesy of Food in a Minute.