The Play Space
Play is vitally important for New Zealand's children and young people; however more and more is it being taken for granted that play will always be a part of New Zealand childhoods.
Levels of play are in decline due to shifting cultural values, increasingly sedentary behaviours, lack of parent knowledge, and denser urbanisation resulting in fears about children's safety.
What will play be like in New Zealand in 2032? Will it still be valued? What do we need to do to ensure future young New Zealanders have play experiences and opportunities that support their growth and development? At Nuku Ora, we are committed to promoting quality experiences so that our Wellington Region value play now and into the future.
Some key things to keep in mind when it comes to play:
Play is age-less. Play is essential at any age, not just for little kids. Children and young people have a natural urge to play. By allowing enough time, appropriate spaces and giving permission and support are essential ingredients for play. For example, ask your child where their favourite places to play around home are, make a plan to explore that place, and others, every day.

Play gets us all active. Research shows that children and young people get over half of their daily movement through play! Building play-breaks into your lock-down routine is a positive whānau wellbeing tool. Try building an obstacle course or bike track with your kids, in your backyard or nearby road reserve?

Play is a learning tool. Struggling to find balance between school work and screen time? Allowing children to explore their local world through play, is where their brains get to practice and learn life-skills. Playing may be better for learning than you think! An example could be counting birds flying past, observing their different noises, building a bird box, drawing a bird, designing a dance for each of them, and so on.
Inspiring Play in Lockdown
To support families and young people through Lockdown 2021, we partnered with Wellington City Council and asked 40 local families to share their secrets to healthy, fun, child-led play, during a global pandemic lockdown. Advice ranged depending on where people lived, the weather, the ages of each of their children and the tools they had.
Check out the three-part series below with tips, tricks and inspiration from your parent peers.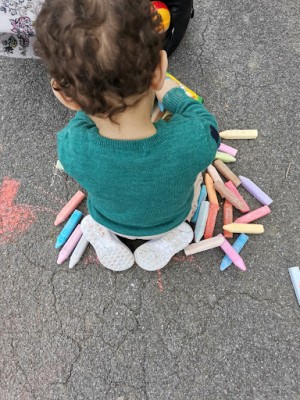 1 September 2021
Inspiring play in Lockdown - Sustaining play for preschoolers
Play is an essential part of childhood development, and we recognise, it's also crucial to the survival of parents during a global pandemic.  To suppo…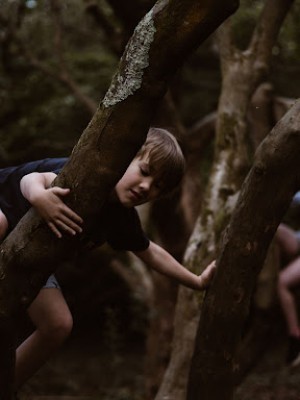 1 September 2021
Inspiring Play in Lockdown - Encouraging play for primary-aged kids
School-aged kids could be dubbed the 'best-players'. During the ages of 5-12 years, often children have become a lot more independent, curious, and, i…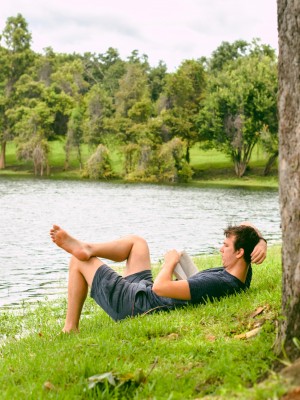 1 September 2021
Inspiring Play in Lockdown - Motivating play for teenagers
Play is not only for little kids. In fact, young people still need play as a vital tool for learning, exploring their talents, demonstrating competenc…