Whānau is about the people. Friends, family, peers, and social groups which give you support and strengthen your sense of identity. We've added in some opportunities, ideas and links here for you to explore, and expand your whānau.
On this page:
---
1. The benefits of social connection
"Human beings are inherently social creatures. As far back as we can trace, humans have travelled, hunted, and thrived in social groups and for good reason. Humans who were separated from their tribe often suffered severe consequences. Social groups provide us with an important part of our identity, and more than that, they teach us a set of skills that help us to live our lives. Feeling socially connected, especially in an increasingly isolated world, is more important than ever. The benefits of social connectedness shouldn't be overlooked" - mindwise.org
2. Supporting the health of your whānau
Caring for our own Hauora first and foremost is vital for our life balance, but it's a natural tendency for us to care for our whānau just as much too. Heading into the colder months we've put our top tips together for keeping our immune systems strong. Make a family plan of how you can put these ideas into action, or strike up a conversation with one of your friends to check they are caring for themselves. Remember you can always make use of our wellbeing planner to support you make these changes.
3. Nuku Ora Active Families and Healthy Lifestyle Programmes
Have you heard about our Healthy Lifestyle Programmes? These are eight to twelve week sessions which give our clients the opportunity to connect, learn and grow together. Our Programme Advisors are currently planning our Term 4 sessions for 2020. If you are interested in participating or partnering as a provider please get in touch with us, and keep an eye on our Facebook for our promotional posters. If you need a reminder about our programmes.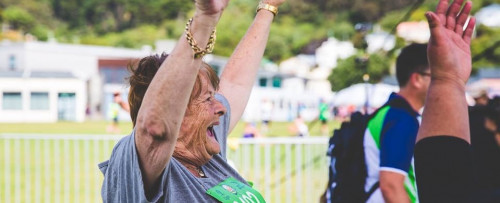 4. Find people and social events local to you
Looking for something new to do, or are you wanting to join a new online community? Neighbourly is a great way to keep in touch with your locals. Otherwise, Facebook and Eventfinda are great sites to hear about events and opportunities. Head to the websites by clicking on the links below.
5. Support services around the Wellington Region
Sometimes we need a little extra support. If you're in a space where you are wanting to speak to someone, check out these counselling links, or text or call 1737 for free on your phone. Below are the Councils for around the community.
6. Connect through volunteering
Giving to a cause or helping others through volunteering can bring fun and fulfilment to our lives. It not only benefits those receiving the support, but it also can help us mentally, emotionally and physically. It can help improve self-esteem and increase social connection.
There is an abundance of opportunities out there for volunteering so choose some to get in touch with that fit your interest and your purpose (how you want to help). Head to the Volunteer website by clicking on the image below.