A Fun-Filled Play Week
24 November 2022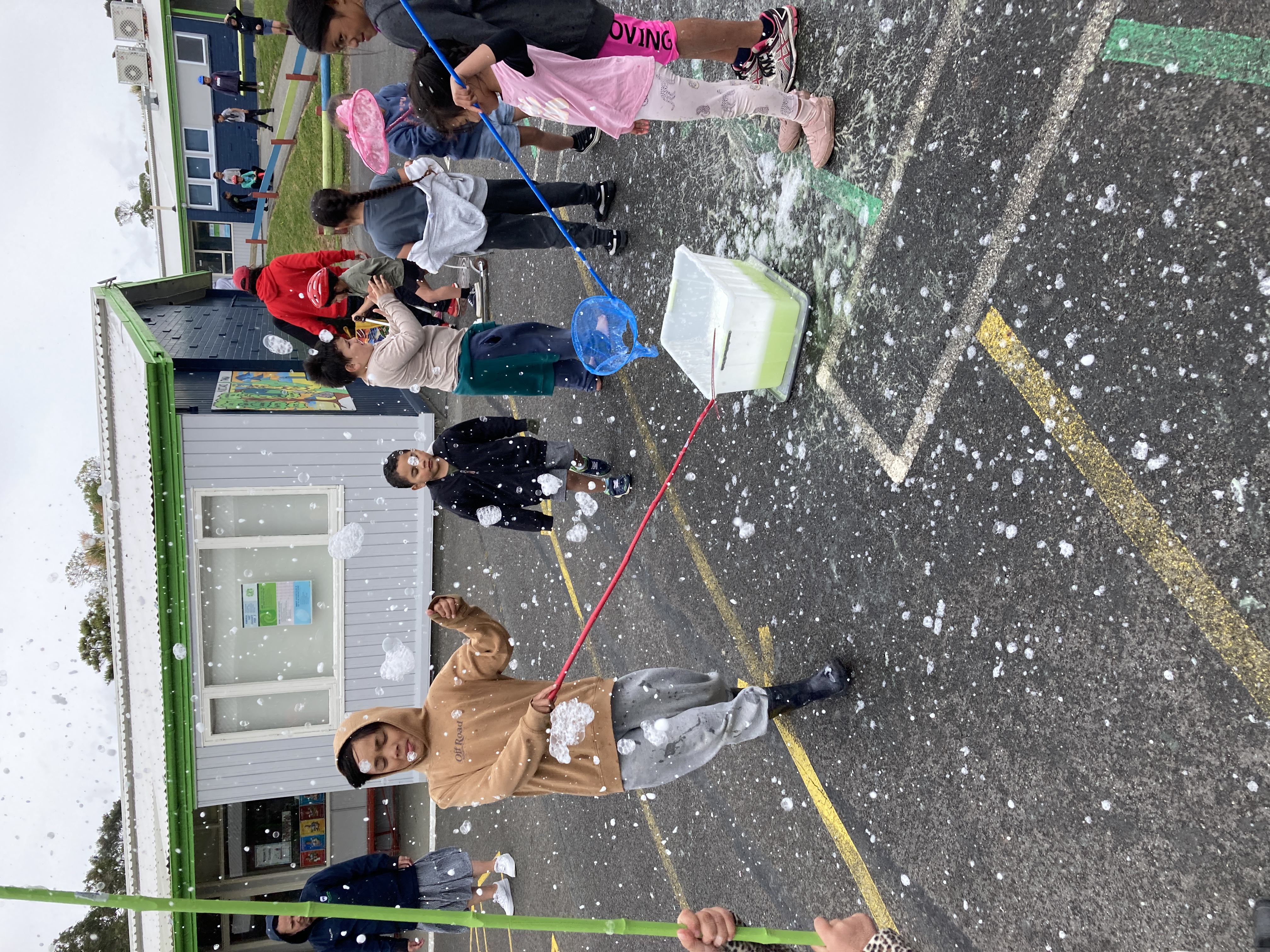 Play Week saw many tamariki engage in tākaro (play) and encouraged students to be adventurous, joyful, and curious when connecting with their taiao (environment). Play week (5 - 12 November) was all about celebrating the value of tākaro for tamariki, whānau and communities throughout the Wellington region, with a focus on Backdoor Tākaro with Ngā Atua.
The Play Week theme of Ngā Atua was selected by Nuku Ora, as it links to the powerful creation story of the Atua (gods) and their energies to create a unique, contemporary form of cultural connection for tamariki. Nuku Ora shared this theme and activity ideas with schools prior to Play Week to encourage their engagement with the ancient narrative and show its connection to tākaro.
One of our advisors, Tania, got to be involved in a fantastic session run in one of the senior classes at Paraparaumu Beach School. The students were split into groups and chose one of the ten Atua to research. They then had to create a game or activity based around that Atua, incorporating as many natural elements as possible. Over the course of Play Week each group was then able to run their game or activity with the rest of the class. Ideas ranged from using poi to create a game using Tāwhirimātea (the wind), through to hide and seek game using the brothers as the key roles.
On Friday 11 November, Tania and Jess, from the Healthy Active Learning team, also supported 190 students from Holy Family School and Maraeroa School in Porirua, to connect with tākaro. Tū Matau Ora joined the fun by sharing traditional Māori games with tamariki from both schools in the morning, where they played with Poi Toa, Tū Pōhatu (rock stacking), Paparere (Flying discs) and more.
In the afternoon, a whānau play afternoon was held at Maraeroa School with support from the YMCA who kindly provided their play trailer for the school to use. Despite some rain, the afternoon was a huge success with students, teachers and whānau spending time playing and connecting with lots of laughter, fun and movement.
To find out more information about how your school can engage in play or for resource ideas, get in touch with Jess, one of the HAL Community Connectors – jessicaw@nukuora.org.nz.