Adjusting Sport for Alert Level 2 and Beyond
22 May 2020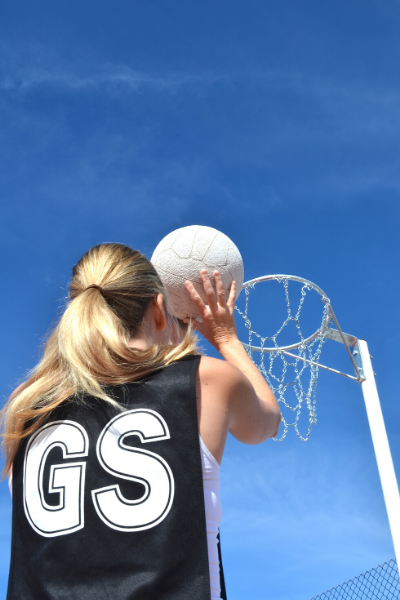 Sport Wellington hosted Ruth Stanley, Head of Community Netball at Netball New Zealand, and Fran Scholey, CEO of Netball Central, for a webinar Friday morning that explored examples of how a sport such as netball have adjusted in order to be able to deliver safely at Alert Level 2 and beyond.
The webinar explored what they have put in place to get community netball back playing; looking at the four initiatives Netball NZ set out, the three phases they established, the importance of communication, and adjustments to competition structures and sport delivery.
Both Ruth and Fran highlighted the importance of putting safety first and therefore not rushing; as well as sharing examples of how Netball is putting the participant at the centre of decision-making.
Key points in this webinar include:
Ruth Stanley, Netball NZ
After hearing from their Centre's needed, Netball NZ early on in the crisis decided on four initiatives:

Set up a community advisory group consisting of reps from each of the zones and primary and secondary school sport
Set up a Centre consultation group (representative of small, medium and large centres) to understand what support they needed
Had meetings with the x5 zones and connected with them 1 on 1
Streamlined Netball NZ's comms channels and set up a weekly newsletter (new initiative).

Focused on taking a collaborative approach as a system and deciding jointly how to move through the phases and timings. Because of this collaborative approach, there was good buy-in and positivity towards it.

The importance of connecting and communicating with your members has come through so strongly

Established three phases for netball:

Get ready for netball. Centres who have staff were able to return and centres run by committees met, and discussed 'getting ready'. Netball NZ provided guidance on how to plan for the current situation. We all learnt that we had to have patience, flexibility and be able to update things quickly as changes occurred.
Prepare to play. Managing facilities, teams, getting ready, looking at what competitions could run – and how.
Return to play (still to happen for most). Back on the courts and how practically to manage the health and safety requirements.
Through all of this, Netball NZ emphasised the importance of talking to your clubs, understanding what they need and want, and making them feel part of the process.

Netball NZ developed resources for each of the three phases to support the Centres, umpires, coaches etc

There is so much info out there, part of their role was to provide clarity and to make it as easy as possible for participation to occur.
It is important to understand the COVID guidelines and requirements and to provide a safe environment.

Looked at different competition options e.g. Fast 5, walking netball, beach netball, 6v6


Being player/participant centred was a key principle. What do they want? What will make it safe, fun and enjoyable?
Netball NZ had started looking at this pre-COVID – how do we deliver netball going forward? Different delivery options and modifying the format of the game. What do youth want and applying the Balance is Better principles?
Listen to youth, really listen, and then take action with options on how to participate.

The Centres are really keen to get it right and not rush into it. For this reason, they all agreed that for the sake of one or two weeks, to delay the start as they'll still have between 10-15 weeks of the season.
Want to have players ready before competitions start so that there aren't a whole lot of ACC claims (especially after all the good work achieved through Netball Smart).
Fran Scholey, Netball Central
The first thing was to understand the financial impact that COVID was having. We have 13 Centres and they're all in different situations.
Worked with Netball NZ to connect through their national strategy and Netfit.
Engaged with local communities with online content (that had a purpose, not just for the sake of doing it) and set up weekly schedules.

Irene van Dyk posted activities and skill sessions for year1-8's to do at home.
The Centres shared this and also showcased their own content.

Set up an online Coaches Korero to discuss things like what does a shortened season look like? How to avoid injuries etc
During this time, Umpire Ann Hay trained 70-80 new coach assessors to see the needs of umpires and work with them on these.

Created a private informal group session for umpires to discuss their pathway and what they need to achieve this.

COVID has really provided an opportunity to connect.
Examples of adaptions to the game/rules:
For the participants, aware that affordability and anxiety have the potential to stop people from playing. For this reason, the Centres are allowing people to join the season halfway through. Letting parents see that it's going ok and provide some assurity before they bring their children back.
40 min games instead of 60 mins
Allowing people to play up and down between grades. Don't want to cause barriers, especially if people are off sick and subs are needed.
Netball Hawkes Bay are using Sportsground app for contactless scorecards (reducing high touchpoint of scorecards and pencils)
The ranking system will use 2019 results for 2021 rather than the shortened season of 2020.
Rep programmes have all been cancelled. Holding Festival Days instead with themes and dress-ups – just come and play with your friends.
Key learnings:
Talk to your members. Don't assume that you know/understand what they want. People are ok with having a shorter season!
Health and safety – don't try to recreate the wheel. Check with your facilities and councils as to what they're doing and what you can use.
Hygiene – it's not all on you like Jacinda says we're a team of 5 million and all in this together. Put some responsibility back on the clubs and participants to provide sanitiser.
Volunteers:
What are the challenges that they're facing? Think about it from their perspective.
Netball Central has had informal engagement opportunities for those that have wanted to dial in.
Understand what the impacts of making changes can have on you volunteers e.g. if you change the day/times of games, can umpires get there?
Make them feel part of the discussions. Do scenario planning and ensure there are no surprises for them – they know what's coming.
The Pulse
Are back training under strict level 4/3 type environment. Have their temperature taken every morning and have to complete a health questionnaire about how they're feeling. If there's any chance of a sniffly nose, they can't train with the team.
The area where they train is coned off and they all have their own chairs etc. When they're playing, they're keeping 1-2 m apart.
They'll be playing in a 10 week condensed competition. The schedule is being announced this afternoon.
Additional support:
Upcoming webinars that are open for registrations, as well as a content archive of relevant webinars hosted by partner organisations are listed on our Online Support - Webinars hub.