Adding impact to your exercise class – the value of relating exercise to real life tasks
18 September 2019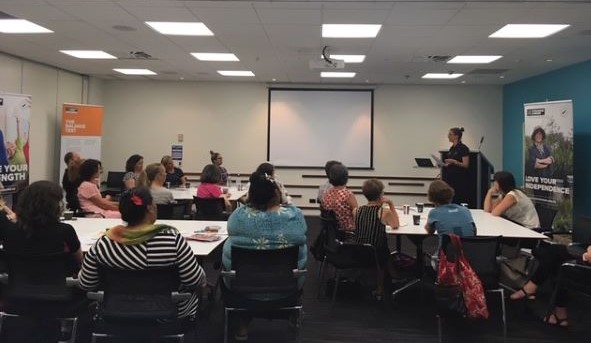 At a recent Hutt Valley networking event two guest speakers shared their skills and experiences of working with older people. Networking events delivered by Sport Wellington for Live Stronger approved class leaders and instructors are a great opportunity to share and learn from each other.
Rachel Horwell who runs DaNZabilty exercise classes for people to participate in dance based exercise, spoke about the joy she experiences through dance and shared stories about how she has shared that with others; particularly people experiencing Parkinson's disease. She had the audience laughing as they tried some of the activities she uses to challenge brains and bodies during her dance and exercise classes.
Some of Rachel's key messages from are:
Exercise should be fun, when it is people will keep doing it.

Our bodies are controlled by our muscles but also our brains, and our brains benefit as much from exercise as our bodies do

.

Often people will

choose to

do things they know they can succeed at, it is important to encourage people to try things

where they

may

safely

fail

,

to continually improve abilities.

Neuroplasticity,

how the

brain

can

re-organise and create new

connection

s

to

learn

or re-learn

skills

,

occurs when

activities have

intensity

, complexity and specificity

.
Adding a cognitive task into physical exercise can increase the challenge and the fun of an exercise class.
Rachel asked the other instructors to consider if they are exercising the brain as well as muscles in their exercise classes.
How could you include new activities into our classes to keep peoples brains challenged?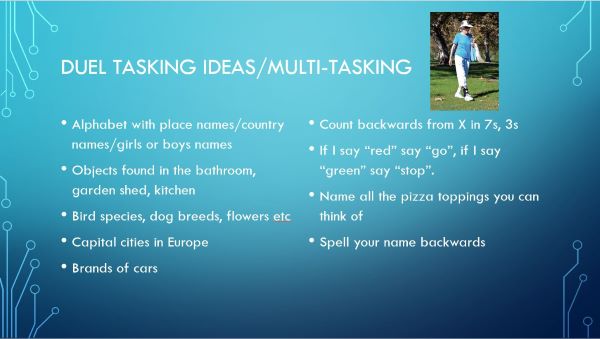 The second speaker Martha Sorensen-Vincent shared with us that her key motivator for working with others is to increase a person's autonomy and choice. Martha from Santosha, an organisation that blends the benefits of mindfulness and yoga with occupational therapy to provide a holistically balanced approach to wellness and every day life, then discussed some recent research about how to ensure that exercise will translate into improved outcomes and abilities in everyday life.
The key messages from that research are:
Increasing muscle strength will not always increase someone's ability to do activities reliant on that muscle strength.

Purpose is key to exercise influencing life and independence.

When people know what real life activity will be improved by

particular

exercise

s,

they see more real life improvement. K

nowledge really is power.
Attitude and self-belief are directly correlated to success.

Increased confidence that you can do an activity will improve the likelihood of success.
Meaningfulness of exercise impacts motivation to participate

.
Martha challenged the instructors to think about what everyday activities use the muscles and skills they are training with the exercises included in their classes, and to consider how they could ensure the participants know this.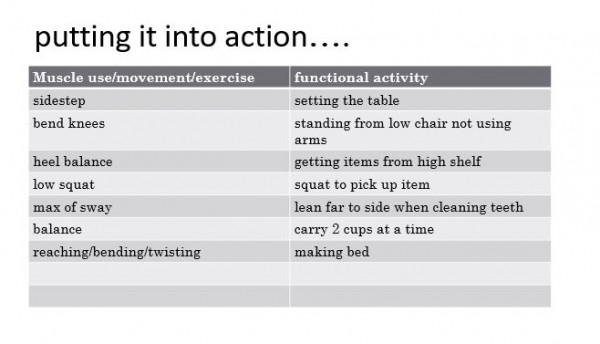 These networking events are held for Live Stronger approved class leaders and instructors. They are a great way to get to know your colleagues and learn from each other.
Some of the positive feedback from this event included people planning to include new exercises into their classes and one participants said they enjoy meeting new people to share positive experiences, ideas and discuss challenges. How will you apply this learning?
Want to learn more about your Live Stronger colleagues, check out what classes are approved and consider popping along to join in their classes.
Want or join the network or have something interesting to share at the next get-together, get in touch with Cam on campbellc@sportwellington.org.nz