Coaching through COVID-19 - Webinar 1
30 April 2020
This webinar featured three coaches from the Wellington region sharing how they have gone about coaching and connecting with their athletes during the COVID-19 lockdown. The coaches answered the following questions, sharing real examples of what they've done to continue coaching:
What have they prioritised and focused on?
What have they noticed?
What have they enjoyed about the experience of doing things differently?
The following coaches from our region shared how they've been coaching through COVID-19:
Maia Vink - Football
Mark Watson - Kayaking
Sandra Edge - Netball
Under the current COVID-19 guidelines and restrictions both athletes and coaches have had to adapt what they do and how they do it when it comes to sport. As in many of our lives at present, the opportunity to be creative has certainly unlocked some new ways of doing things.
This webinar was open for all coaches across the play, active recreation and sport sector.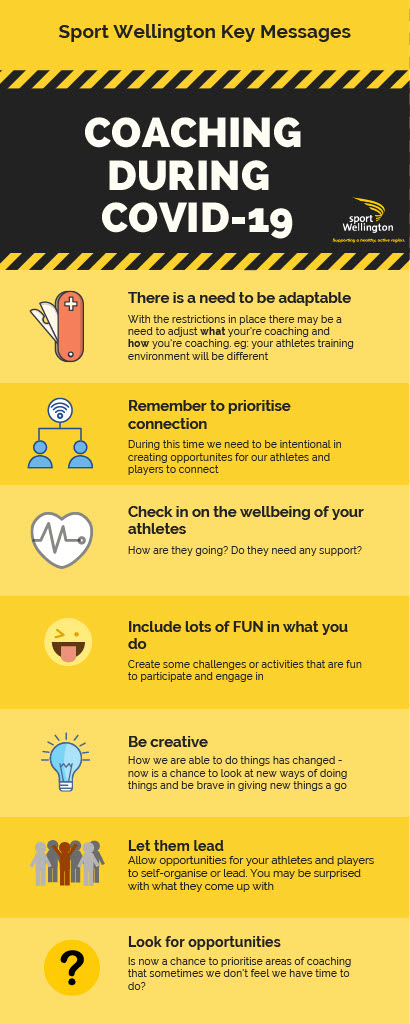 Watch the full recording:
Additional support:
Upcoming webinars that are open for registration, as well as a content archive of relevant webinars hosted by other organisations are listed on our Online Support - Webinars hub.
See our Online Support - Webinars Hub