Damage to Reputation in the Sporting Context
11 August 2022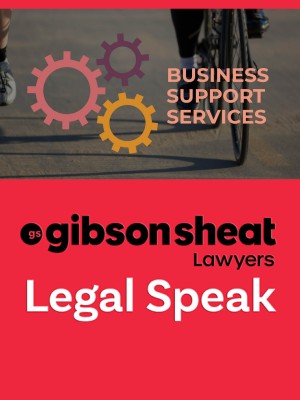 Defamation is the law that focuses on protecting and defending the reputation of someone who claims they have been falsely or unjustly attacked – think the recent 'Wagatha Christie' case involving footballers' wives Coleen Rooney and Rebekah Vardy.
What makes a defamation claim?
Under New Zealand law, a person bringing a defamation claim (the plaintiff) must prove three elements to be successful:
a statement has been published by the person defending the claim (the defendant) to someone other than the plaintiff;
the statement must identify the plaintiff;
the statement must have a defamatory meaning.
A defamatory meaning includes a meaning that lowers the reputation of the plaintiff, or cause others to shun and avoid them. Another similar meaning is that the statement tends to lower the reputation of the plaintiff in the eyes of right-thinking members of society. Even if someone is not directly named in the statement, there are other ways to say that the audience could know who the statement is about. Publication happens whenever the statement is read, or accessed. This could include a social media post or a statement on a podcast. Internet publications will be 'published' whenever the publication site is accessed.
Defences
There are defences to a defamation claim which can include
Truth: A defendant has to prove that the defamatory meaning of their statement was true or 'not materially different to' the truth. If this is proven by the defendant, it will be a complete defence – so it would defeat the claim entirely.
Honest opinion: This defence might apply if the defendant can prove that their statements are clearly recognisable as opinion, and the opinion is based on true facts. It will not apply if the defendant gets their facts wrong, or if they genuinely believe they are basing their opinion on true facts but are mistaken. For example, it would be hard to be successful in a claim of defamation for an opinionated statements on an athlete's ability.
Limitation - when does a claim need to be made by?
Usually, a claim in defamation cannot be brought more than two years after the defamatory publication. There are exceptions to this, such as if you were not aware of the publication but it was brought to your attention at a later date. You would need to prove this late knowledge if you wanted to bring a claim after the two-year limitation date.
Code of conduct and social media policy
If someone at your sports or recreation organisation has made derogatory or inflammatory comments and this comes to your attention, you may also need to consider whether this is in breach of your organisation's code of conduct or social media policy and address this.
Defamation cases depend entirely on the facts, and the people involved. If you think you may have been defamed, or someone has credibly accused you of defaming them, Gibson Sheat may be able to help.