Delivering Sport and Recreation at Alert Level 2 - Webinar
15 May 2020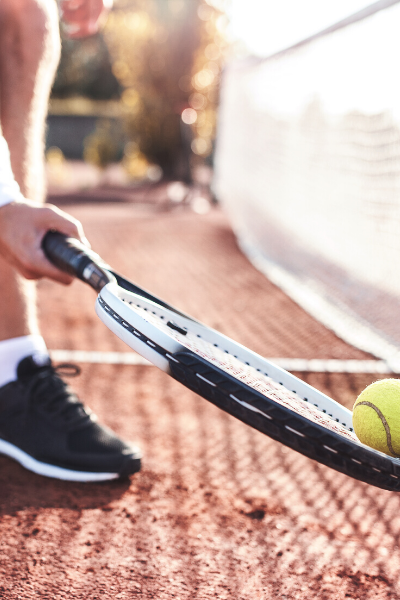 Sport Wellington hosted Richard Gordon, from Gibson Sheat Lawyers, and Jenny Fitzmaurice, Head of Participation and Coaching at Tennis New Zealand for a Delivering Sport and Recreation at Alert Level 2 webinar on Friday morning.
The webinar explored the practical implications of delivery physical activity safely from a legal perspective, as well as how Tennis NZ has responded and worked with clubs and organisations to ensure Tennis can be delivered safely around the country at Alert Level 2.
Both speakers emphasized the importance of not rushing or jumping the gun to try and do everything at once; and highlighted that people shouldn't be looking for loopholes in the guidelines. If in doubt, play it safe was a common message attendees heard.
This webinar is designed for:
Regional and Community Organisation leaders and management
Club managers / administrators
Volunteers
Board / committee members
School leaders and administrators
Richard Gordon is a Solicitor specialising in Sports Law and Employment. Prior to joining Gibson Sheat he worked at Wellington Rugby and the Hurricanes in a variety of positions, which has provided him with a great knowledge base of the sport and recreation sector.
Watch the full recording:
*** Please note that since this webinar, Sport NZ have updated their guidelines regarding multiple gatherings on a field/court.
View the latest information on delivering sport at Alert Level 2
Key points in this webinar include:
Jenny Fitzmaurice, Tennis NZ
How Tennis NZ has responded to COVID:

Producing resources for the RSOs and clubs to use
Offer support
Consult with the community
No surprises – tell people what you know and what they can expect
Collaboration really helped. Stakeholders have been engaged and have been more proactive in sharing and distributing information.
Even if Tennis NZ had nothing to release or announce, they still communicate just to 'stay in touch' and manage expectations as to when further announcements would be made. This helped to stop unnecessary questions being asked.

Three key resources that Tennis produced:

A safety plan
Contact tracing tool
Posters and signage for clubs to use

Key learnings from Tennis NZ:

Manage timelines. Don't try to do everything at once and don't jump the gun.
Be firm, fair and transparent.
Have an idea (plan) as to what you'll do if the alert levels revert backwards e.g. back to 4. Also start planning for going into level 1.
Caveat all of your documents/resources and say 'this information is current/correct as of date/time"

Tennis NZ have developed a Covid-19 Toolkit - Resources for Alert Level 2 which is available on their website.
Richard Gordon - Gibson Sheat Lawyers
Safety is still the number 1 priority, we shouldn't be looking for loopholes.
Contact registration – you need to capture date, time in, time out, phone number, address, name.
Add a short privacy statement.
Look at Worksafe's Safety Plan – use this!
Answering questions:
You can open changing rooms if everyone is washing hands as they enter/exit, have staggered use, ensure there are no choke points e.g. entrance, ensure they're regularly cleaned.
Pack runs and bike rides are possible so long as they abide by the 2m distancing between people and stick to the limit of 10 people.
Boards are at risk if they don't comply with the H&S laws. They need to mitigate and eliminate risk where reasonably practical.
Worksafe has the power to investigate and theoretically prosecute
Stagger arrivals and departures of groups at venues/fields/courts
For contact sports, contact can occur while playing.
Re the hireage of facilities/courts etc, both parties the owner and the hirer are responsible for meeting the guidelines, don't just assume that the other party is doing what is meant to be done. Communicate with each other.
What if someone doesn't sign in? This is a trust model. Your obligations are to clearly communicate that it's an expectation (signage).
One gathering of 10 per court or field. You can't play half-court with two groups (despite maintaining a 2m distance between the groups)
Agree that there is conflicting advice on the SNZ website. Everyone is working this out 'at pace' so we have to apply common sense and not try to find loopholes.
The guidelines for cafes and restaurants apply to clubrooms that serve food and beverages.
Additional support:
Upcoming webinars that are open for registrations, as well as a content archive of relevant webinars hosted by partner organisations are listed on our Online Support - Webinars hub.