Effective Volunteer Training is a Three-Tier Investment
30 July 2019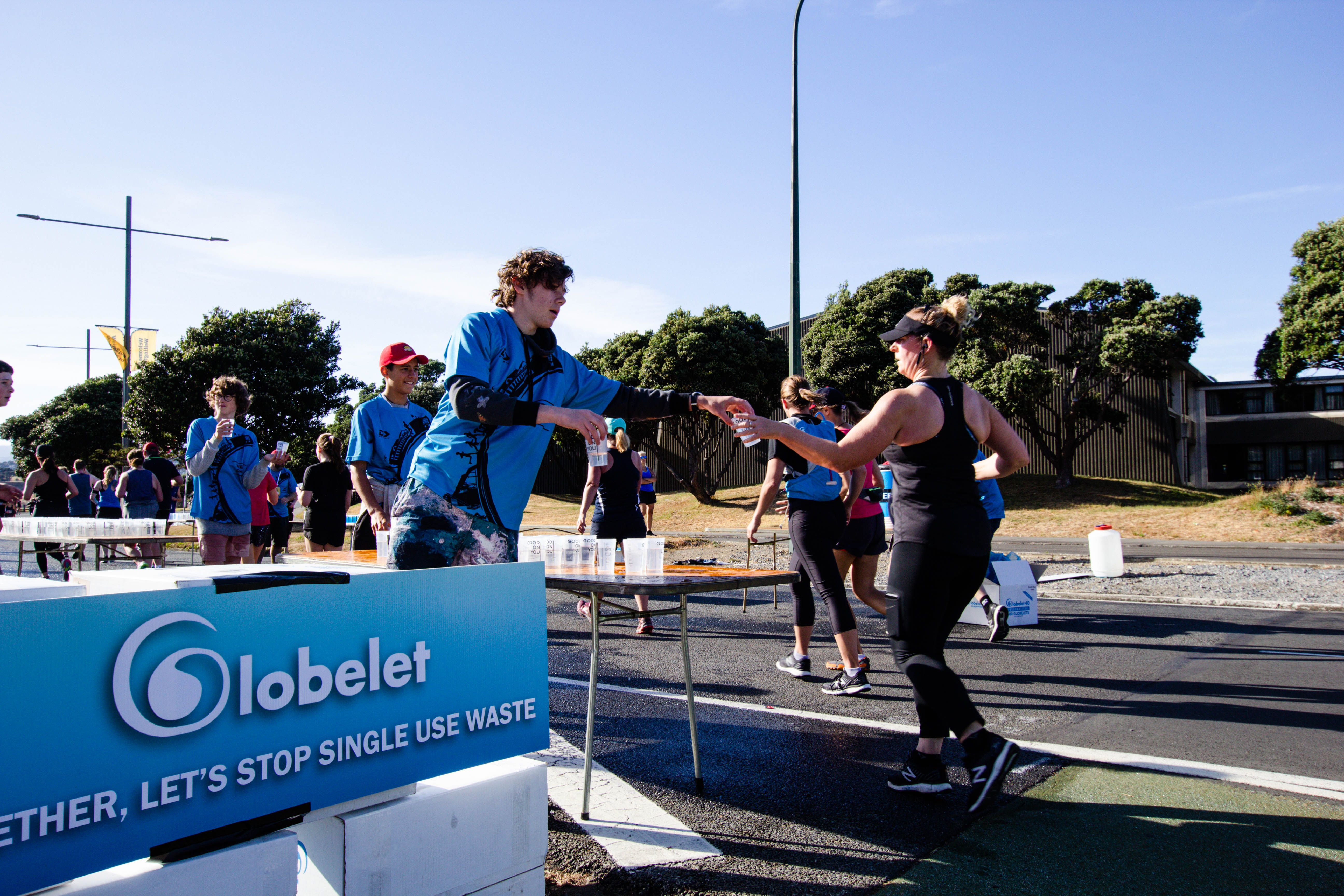 Effective volunteer training can be broken into three tiers - orientation, onboarding, and continuing education/re-recruitment, and inadequate training can be a key reason for low retention rates, or at least that's what author, blogger, and volunteer manager Meridian Swift is proposing.
Swift cites research conducted by Bamboo HR that 31 percent of workers will quit a job within the first six months, citing lack of training as one of the top five reasons. She states that "inadequate training is a common reason that new employees quit, we can assume volunteers also quit for this reason."
As volunteer managers struggle with a lack of time, the hours spent on volunteer training typically shrinks. The up-front investment in a volunteer decreases dramatically, depriving volunteers of a crucial connection with the organization's mission.
Original article is from Meridian Swift and can be found in the online E-Volunteering Journal, Volume XVIII, Issue 2, January - April 2018
---
Introduction: The Importance of Effective Training
Imagine starting a new job with little or no training. Imagine not being told what was expected of you, or how to accomplish your tasks. Imagine if no one bothered to explain your company's philosophy and the ways in which you will contribute. How long would you stay?
If inadequate training is a common reason that new employees quit, we can assume volunteers also quit for this reason.
As we all know, training takes time, and is an organizational investment for the future. For volunteer managers who have very little time to spare, we tend to focus on the here and now, thus short-changing the time devoted to training volunteers. Orientation becomes a quick session. On-the-job training becomes hit and miss. Continued training becomes nonexistent.
What are some of the consequences of inadequate volunteer training? Poorly trained volunteers will quit, leaving the volunteer manager in a never-ending revolving door of volunteer recruitment. Untrained volunteers will perform tasks poorly, leaving work undone or done improperly. Inadequately trained volunteers will tell other prospective volunteers about the poor experience they had at your organization. Sparsely trained volunteers will have little knowledge about policies, will be in the dark regarding acceptable behavior, and may actually do real damage to a relationship your organization has with clients, donors, family members, or the community. Ineffectively trained volunteers will become frustrated at the lack of connection and leave to find other, more engaging opportunities.
A well-constructed volunteer training program is an investment in volunteers and results in them being able to perform tasks more efficiently, being more committed to the organization, and being more inclined to recruit other volunteers. But what constitutes a well-constructed volunteer training program?
In this Training Designs, we review how to structure a program that maximizes an investment in our volunteers by organizing training needs into three tiers: orientation, onboarding, and continuing education.
What does this three-tiered approach to training mean to a volunteer?
It means that we have a stake in them as members of the team.
It means we are serious about providing the very best for the populations we serve.
It means we value volunteer contributions on a level equal to paid staff.
It means we want them to stay.
How can we fit this investment training into our here and now workday? Do all volunteers need all three tiers? Let's examine a three-tiered training approach, the ways busy volunteer managers can implement each tier, and whether every volunteer needs all three.
Tier One: Orientation
Orientation is the introduction to the organization, the emotional glue that binds volunteers to the mission. Orientation integrates a volunteer by answering these questions: What is the mission? Why does the work matter? How does the volunteer fit into the work? What will the volunteer gain by volunteering?
Orientation is the time to showcase the feel-good stories, the successes, and the heartfelt testimonials from existing volunteers, staff and clients served. Volunteers need to connect to the work, to understand that their contributions are making a real difference in the lives of people in their communities. They need to be assured that their help is welcomed and valued by staff. Orientation is the opportunity to spark enthusiasm within a new volunteer. All volunteers need an orientation to the mission.
Volunteer managers who find themselves scrambling to fit orientation into the increasingly limited new volunteers' schedules, will oftentimes throw together a one-on-on orientation at the last minute in order to "get that volunteer in" before their interest wanes. But what are the pitfalls of hurried orientations? Finding last minute speakers to offer testimonials is nearly impossible. Consistent messaging becomes muddled. Quickly regurgitated information indicates a lack of thought. New volunteers feel more of a burden than an asset.
One ultimate time saver is a video orientation. Filming official orientation takes some upfront time, but has several advantages in addition to saving time over the long run:
Your message is consistent. This is the first and sometimes only chance to impress a new volunteer. By crafting the message using a script, you guarantee the message is optimal and accurate each and every time a volunteer views it. It doesn't have to be full of slick filming techniques. Think "TED Talks," which are simple videos with profound messages viewed by millions of people.
You involve a diverse group of people that can deliver a compelling message. Film your Executive Director behind her desk, giving a warm welcome. Gather the strongest testimonials from volunteers, staff and clients at their convenience.
You have a ready-made orientation for episodic, corporate or virtual volunteers.
You have created an effective recruitment tool. Upload your orientation to your website and use it for recruitment. The more prospective volunteers who view it, the more likely they will connect to your mission and when they contact you, an added bonus is they've already completed orientation.
Here's an Orientation Video Contents worksheet to help you get started.
Tier Two: Onboarding
Onboarding is the hands-on process in which volunteers are integrated into their role. It answers such questions as: What is expected of me? Where will I work? What tools do I need? Who do I report to? Who answers my questions?
A volunteer handbook is an invaluable tool in the onboarding process. Every volunteer should be given a copy of the volunteer handbook, which can be in hard or soft copy. Examples of the information in a volunteer handbook include:
Policies and procedures
Job Description
Org Chart
Disciplinary procedures
Volunteer bill of rights
Information regarding volunteer insurance coverage, mileage reimbursement, and tax information
Unlike orientation, onboarding a volunteer to their job is individualized, and is instrumental in volunteer retention because it provides the tools needed to do the job. It is imperative that leaders of volunteers determine who will onboard a new volunteer. With the volunteer be working with a staff member, or is the volunteer manager responsible? Can an experienced volunteer explain the role? For episodic or virtual volunteers, who will oversee their projects?
Not all volunteers will need detailed onboarding; it will depend upon the volunteer's skill level and the task. Pro bono volunteers, volunteer consultants, episodic groups completing projects, and virtual volunteers may not need detailed onboarding. Volunteers who work in the office and directly with staff will need at least a simple onboarding. Some examples of simple onboarding are:
Office dress code
Bathroom and break room locations
Office equipment use
Job instruction
In-depth onboarding is the mandatory additional training for volunteers who work with clients, serve as ambassadors, or have specialized assignments. Some examples of in-depth onboarding are:
Active listening and working with clients
Boundaries and expectations
Public speaking
Once a volunteer has viewed orientation materials and has begun the onboarding process in their chosen job, assigning a volunteer mentor ensures an engaged volunteer. Involving seasoned volunteers as mentors accomplishes two important things:
The new volunteer has someone to ask questions to, someone who is a peer, who understands a new volunteer's concerns and can give the necessary time to make the new volunteer comfortable. This frees up volunteer manager time.
The seasoned volunteer is elevated to a mentoring level, a position that gives volunteers the opportunity for upward mobility. A distinctive ID badge or shirt is a nice perk that highlights the importance of this role.
Another way to save time and create consistent messaging during the onboarding process is to create a volunteer task force consisting of volunteers who have experience working at the tasks that new volunteers will fill. This task force can prepare manuals for each volunteer job, outlining the important information necessary to prepare new volunteers for each task. Again, these manuals do not need to be slick, and some may be no more than one sheet. Just as a filmed orientation delivers a consistent mission-driven message, written manuals do the same for tasks. Even simple manuals cut down on mistakes, questions, and more importantly, the frustration volunteers might feel at having to continually seek answers. Storing the manuals on your website for volunteers to peruse not only saves time but it may also prompt a volunteer to consider trying another volunteer opportunity.
Manuals showcase the thought put into a volunteer program. Virtual volunteers can view or download a copy while groups can be given a version especially made for episodic volunteering.
Tier Three: Continuing Education or the Re-Recruitment of Existing Volunteers
According to the 2018 Volunteer Management Progress Report, volunteer managers cite retaining volunteers as a growing challenge. One way to look at the effort to retain volunteers is to view it as a re-recruitment process, something the corporate world has embraced. In 1990, Bain & Company published "Zero Defections: Quality Comes to Services," in the Harvard Business Review, where they argued that increasing customer retention rates by 5 percent increases profits by 25 percent to 95 percent. Keeping customers has similarities to retaining volunteers. In order to keep volunteers, it means utilizing the same effort put forth in obtaining them in the first place.
Recruiting is about attracting volunteers with the promise of engagement. Re-recruitment or retention is about continuing or maintaining that engagement. Continuing educational opportunities are one of the concrete ways to retain volunteers.
Continuing education does not always have to be directly connected to tasks. Learning and personal growth takes many forms and all volunteers will appreciate even the simplest educational offerings. The added benefit is the connection strengthened with each volunteer by including them in educational opportunities. Virtual and episodic volunteers who are included in continued educational offerings may especially feel your commitment to staying connected.
Here are a few time-saving ways volunteer managers can offer learning opportunities:
Connect to any staff continuing education opportunities and secure seats for volunteers.
With permission, enlist a volunteer to film any on site education and post the video for volunteers to view.
Partner with other volunteer organizations in your area and split the cost for an inspirational speaker and invite volunteers from the participating organizations to attend and mingle. The added benefit is you might recruit other volunteers.
Invite a local educator to give a talk at your next volunteer meeting.
Look to local fire, police, library, museums, and health care entities to provide free training on topics relevant to volunteers' personal lives.
Film an "update" on the organization and post it on the volunteer section of your website for volunteers to view, including virtual and episodic volunteers. This "update" can re-ignite enthusiasm by showcasing your organization's successes and new goals.
Create a checklist of any new information pertaining to policies and procedures. Send the pdf to all volunteers. You can ask for acknowledgement of receipt for the volunteer's file.
Use webinar services to reach as many volunteers as possible.
Insert educational articles into volunteer newsletters. These articles can include anything of interest to volunteers, such as volunteering and health benefits, and taking care of oneself.
Use email distribution. When you find an article or video you believe would benefit your volunteers, share these information nuggets through your email lists. This is the volunteer equivalent of businesses marketing to existing customers. The investment in retaining existing customers is a thoroughly researched area that

finds that improving customer retention

has a two to four times higher impact than that of acquiring new customers.
Create a volunteer task force for education. The members of the task force can create an education calendar and take the initiative to help educate their fellow volunteers. The members may wish to create a book club of applicable books, or procure speakers or write articles for your newsletter.
If we arrange the three tiers into a simple chart, we can see how each tier breaks down into benefits, time-saving elements and who is in need of each tier:
Volunteer Training

Tier One: Orienting

Tier Two: Onboarding
(simple and in-depth)

Tier Three: Continuing Education

Benefits

Connect volunteer to the mission

Equip volunteer with tools to do job and prevent mishaps

Re-recruit and retain volunteer

Time Saving Elements

Video

Manuals, Volunteer Mentor, Handbook

Seek existing opportunities

Who needs this training?

Every Volunteer

Volunteers who will work with staff, clients, as ambassadors or at tasks they're not familiar with

All volunteers benefit from the outreach
Volunteers, just like staff, want to work at an organization that prepares them, connects with them and continues to invest in them. According to the Volunteer Management Practices and Retention of Volunteers study by the Urban Institute, 2004, "Charities that say they have adopted to a large degree the practice of hosting recognition activities for volunteers have a higher rate of retention, as do those that offer training and professional development opportunities for volunteers." From this study, we can conclude that volunteers who are trained are less likely to leave due to mission disconnection, inadequate preparation, and the perception they are being ignored or taken for granted.
Summary
In review, a typical new volunteer training program will look like this:
I. Orientation
By video.
II. Onboarding
Volunteer given a copy of the volunteer handbook.
Volunteer spends time training on the job with staff or another volunteer.
Volunteer given copy of the manual for the job.
Volunteer assigned to a mentor.
III. Continuing Education:
Volunteer included in opportunities such as seminars, workshops etc. Invitation by email, flyer, and phone calls.
Volunteer included in email distribution of newsletters, pertinent educational articles, etc.
Volunteer made aware of policy updates-in volunteer meetings, posted on website, etc.
Setting up a three-tiered training approach that follows these steps may seem daunting. But once implemented, the upfront time and thought spent will result in time saved in volunteer retention and eliminate repetitive work. Existing volunteers can be recruited to help not only build the program, but also to keep records of the volunteers who have gone through the training or need to complete each training tier.
A successful three-tiered training system can be accomplished by enlisting the help of experienced volunteers, utilizing videos, handbooks and manuals, and taking advantage of existing educational opportunities. Investing in our volunteers by utilizing the three tiers of training helps to slow the volunteer recruitment revolving door by giving us a valuable re-recruitment and retention tool.