Finding and Keeping Volunteers: What the Research Tells Us
22 July 2019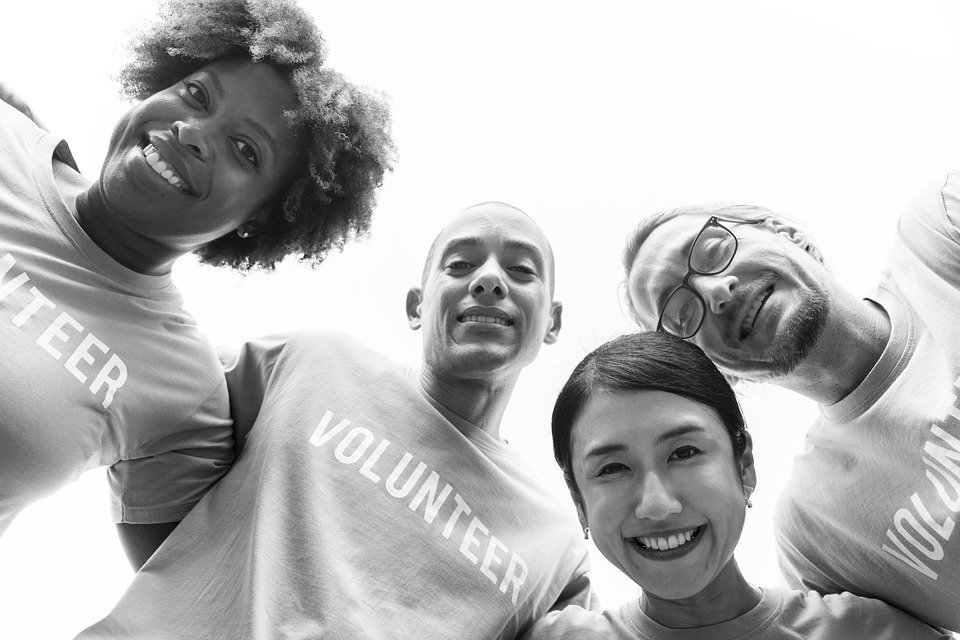 Studies by Sport and Recreation New Zealand (SPARC) (http://www.sparc.org.nz/) have shown how important volunteers are to sport in New Zealand. There are eight volunteers to every paid worker in sport in New Zealand, and over 500,000 people volunteer to help sports clubs thrive. These studies show that the rate at which people volunteer is not growing in line with the demand for volunteer services.
The studies in New Zealand confirm the importance of sport as a setting for volunteering. Surveys in many countries show that sport and recreation is often the field in which most people volunteer. So, can the findings in New Zealand tell us all more about how to attract and keep volunteers?
This article discusses the research conducted by Sport and Recreation New Zealand (SPARC) on how to motivate, recruit, and keep volunteers.
Original article is from the online e-volunteering journal, Volume VIII, Issue 1, October 2007
---
The Research and Findings
During 2006, Sport and Recreation New Zealand (SPARC) commissioned research to look at how to motivate and recruit more volunteers. The research used face-to-face interviews with 32 respondents representing potential, existing and lapsed volunteers. In addition, the authors made four visits to interviewees to observe volunteering. The results,say the authors, offer a unique perspective of New Zealanders and their volunteering.
The researchers used the data they collected to model nine 'segments' or 'mindsets.' They then grouped characteristics and motivations to enable them to divide potential volunteers into nine 'types.' These types are:
Investors

who are driven by achievement and success
Aspirers

driven by importance and recognition
Masters

driven by the need for control over their environment
Skill Seekers

seeking knowledge and development
Cultural Norms

seeking group well-being
Cautious but Keen

driven by need for confidence
Time Poor

driven by the need for relief from time pressures
My Time

driven by the need to be free to do other things
Frustrated Defectors

driven by the need to be involved and engaged with sport volunteering
Alongside these types, the authors argue that four distinct life stages are important. Those considered here are late teens, youth, family and seniors.
Further findings confirmed that volunteers perceive two distinct role types. These are low risk or 'junior' roles as opposed to 'senior' roles which have more responsibility attached to them. There were also very different approaches to the range of roles offered. Many who had played sport saw coaching as an attractive option for maintaining participation in sports clubs; refereeing and umpiring were admired for the chance to develop expertise, but unattractive because of others' perceptions of those roles. Vital roles of administration and governance were seen as unattractive; they were 'distant' from playing the game and required skills and experiences that many club members didn't perceive they had.
The research also found a largely negative image of volunteering. Although respondents associated volunteering with concepts like trust, caring, generosity and dedication, volunteering was associated with being treating badly with little recognition, as 'slave labour' that made people feel like second-class citizens.
Key Messages
To put forward suggestions for New Zealand sports clubs, the report highlighted these findings:
Volunteers are very different, with different motivations. This means that recruitment must be targeted and support tailored to match motivation.
Volunteer recognition needs to be different, too (for example, umpires could be recognised differently from support volunteers).
Barriers are different for each 'mindset' as well. One of the very useful parts of this report is the Appendix, where the authors take each mindset and sift the key implications for attracting that type of volunteer. Then the authors briefly suggest how to design suitable roles and how to develop the volunteer.
Volunteer relationships in sport organisations have historically been very one-sided, with clubs looking to achieve their aims with little regard for volunteers. The research calls for volunteer management that recognises and redresses this with a more 'customer care' approach.
Volunteers in sports have an image problem that must be addressed. Namely, that sports volunteering is 'for losers' who don't aspire to too much, and that tasks are dull and uninspiring. This must be tackled by a culture that values volunteers and creates meaningful roles.
Volunteers want more structure. But, at the same time, there is recognition that sports clubs should not over-formalise management. The suggested compromise to have a set of 'informal procedures' (such as short job descriptions, verbal feedback, induction) and a set of policies implemented at a 'higher level' for specialised roles (those that need applications, interviews, annual reviews and so on).
Clubs need to be reminded of 'the power of the ask,' which is too often overlooked. In the New Zealand setting, it seems this is particularly important; people wait to be "asked" to volunteer because putting themselves forward can be seen as 'showing off.' Organisations should identify 'inviters.'
When it comes to young people, they can be found in two mindsets –

cautious but keen

and

investors.

The response must be to balance sociability and low-risk opportunities, and to be a supportive and developmental organisation focussed at young volunteers.
Volunteers look at organisations that provide leadership. And strong leadership ensures a well-run organisation, provides suitable roles, clarifies requirements of volunteers and respects volunteers, among other things. The message? If you can show volunteers that these qualities are part of your leadership style, they will pay your organisation more attention.
Volunteer Values
Having outlined these points, the researchers turn to the findings on volunteer values. After identifying four core values, they look at how these can be harnessed to find and keep volunteers:
Generosity
A core motivator is giving of oneself. Organisations need to respond to this by helping volunteers use their time productively, with visible results. Remember, however, that volunteers also do not want to be overburdened. Work out what needs to be done in order to achieve a result, and ask volunteers to do that.
Love of sport
An obvious motivator for volunteers with sports clubs is love of sport. Many volunteers will have played sport and that is why they get involved. Coaches can still participate in some way. But clubs need administrators, too; the trick is to get volunteers to see how being a volunteer administrator helps a wider community connect to the love of sport.
Social connection
Another key and simple message: people want to socialise. Build in opportunities to socialise, to work together in different combinations, and to have fun.
Appreciation
A reminder to New Zealand sports clubs – but one surely we don't need to remind ourselves of here!
Discussion
Compared to many research studies, there is little in here that will shake much of what we know. On the face of it, the number of interviews (32) makes it difficult to see how nine mindsets can be identified with certainty. But most ring sufficiently true, suggesting that either the researchers developed their ideas with a thorough literature review of volunteering in general, or that their model development was really spot on. The report promises further work to quantify how many people sit in each mindset (in fact, this may have already happened – I will start a search now for those results).
Cross-referencing models with life styles should make the report difficult to use. But it isn't. The layout of this relatively short report is good enough that we can draw conclusions (maybe simplistic, maybe just things to think about) fairly easily. The 'mindset' and 'lifestyle' crossover is neatly used to show how an organisation might want to think about how to attract young people.
All in all, this is well worth a read. The Appendix − which lists the mindsets with short descriptions of the implications of each − is useful to set us thinking.
And while the report doesn't revolutionise our thinking, we can draw 'hints and tips' from it as a useful addition to the empirical evidence of what volunteers want.
Reviewed by Steven Howlett
Original article is from the online e-volunteering journal, Volume VIII, Issue 1, October 2007