Gibson Sheat: Succession Planning for Your Committee or Board
27 February 2023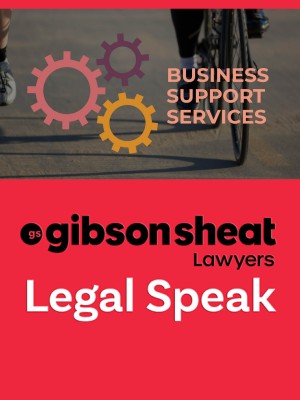 We understand it's often difficult to find good people to serve on your committee or board. It's also hard to see those good people leave, along with their institutional knowledge. A succession plan can help smooth the turnover of committee members, injecting fresh blood, while not losing knowledge and expertise all at once.
What is succession planning? The process of identifying and developing suitable people to perform key roles in your organisation (such as on your committee or board), and preparing those people to step into those roles when they become vacant. Be careful not to do this in such a way that undermines your organisation's democratic processes.
Why do it?
To enable your organisation to continue to operate efficiently even when there is a change in key personnel.
By developing potential future leaders of your organisation, you'll feel prepared in case a person leaves earlier than expected. In turn, those new people will feel more prepared to step into the role, having had training and support before starting the role.
Ensuring you have a good number of committed people in your organisation will help to share the workload and minimise volunteer burnout.
Under the new Incorporated Societies Act 2022, your constitution will need to record the number of members on your committee, and their term of office. To promote succession, it is good to limit the maximum number of consecutive terms that a person can serve. It is a good opportunity to consider how long your committee members should serve and start a rotation of committee members to enable your succession planning.
You want a balance between those who have experience and knowledge of the organisation, and those who can bring fresh energy and new ideas. Good governance suggests that a term of three years, with one or two further terms, is appropriate.
A rotation policy allows committee members to retire and join in a staggered way. Having one or two members to step down each year minimises the loss of institutional knowledge and minimises disruption to the ongoing work of the committee.
Succession planning isn't a one time event. As your organisation evolves and changes, your succession plan will need to be review and refreshed.
With practical governance experience in the Wellington and New Zealand sport and recreation space, Gibson Sheat can help with changes to your constitution and succession planning.
Contact: Nigel Stirling, nigel.stirling@gibsonsheat.com, or Tenille Burnside tenille.burnside@gibsonsheat.com