Gibson Sheat: Accredited Employer Work Visa Part 2: What an application requires
27 March 2023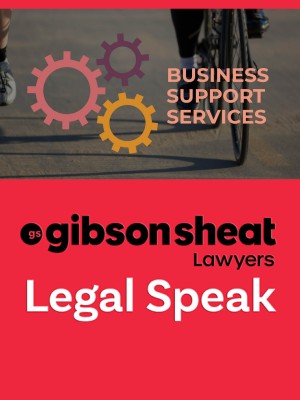 Part 1 in our series on the Accredited Employer Work (AEW) Visa (available here) covered the first step for organisations wishing to employ migrant workers – to become accredited with Immigration NZ. This second article explains Steps 2 – 4 of the process, and what to do if your visa application is unsuccessful.
Step 2: Advertisement
Before you can apply for a job check you may be required to advertise for the job, this is to ensure there are no NZ citizens or residents available for the job. This is a way of giving suitable New Zealanders the chance to apply for work before it is offered to someone from overseas, and making sure employers offer attractive wages to New Zealanders.
You must list the job for at least 2 weeks on a national listing website or channel where suitable New Zealanders are likely to apply (such as Trademe, Seek, Indeed or LinkedIn) and meet other advertising requirements. Advertising must take place within 90 days before you submit an application.
You will not need to provide evidence that you advertised the job if the job:
pays at least twice the NZ median wage, or
is an occupation on the Green List. The Green List provides two pathways for residence – fast track or work to residence. See more information on the Green List here [Nuku Ora please hyperlink https://www.immigration.govt.nz/new-zealand-visas/preparing-a-visa-application/working-in-nz/qualifications-for-work/green-list-occupations].
Step 3: Immigration NZ undertakes Job Check
Once an employer is accredited, Immigration NZ will conduct a "Job Check" on each job that an employer wants to provide to a migrant worker before the worker can apply for an AEW Visa.
Immigration NZ will check:
The job title and location of the work;
There is an acceptable job offer, meaning it must:

be for at least 30-40 hours a week;
pay the market rate and at least the New Zealand median wage of NZD $29.66 an hour, unless it is on an exemption list;

There is an acceptable Employment Agreement, that must be signed by all parties and must comply with employment laws;
There is an acceptable job description which includes:

the employee's duties and responsibilities;
who the employee reports to and their position in the organisation/company;
whether the employee's duties and responsibilities are flexible from time to time;

The employer advertised the job in accordance with the requirements in Step 2 (if required);
The Australian and New Zealand Standard Classification of Occupations Code (ANZSCO code) you have identified best matches the job you are offering, in Immigration NZ's view.
Currently, Immigration NZ charge $610 to apply for a Job Check and expect to take 10 to 21 working days to process these.
Step 4: Visa application submission
Once you have passed the Job Check, the migrant worker can submit their AEW Visa application.
Like a standard visa application, Immigration NZ will check that the migrant worker:
Meets Immigration NZ's character requirement;
Meets Immigration NZ's identity and health requirements; and
Has the skills and experience stipulated as part of the employer's Job Check application.
Currently, Immigration NZ charge $540 for the AEW Visa application. The application can take up to 12 to 25 working days to process.
What happens if the visa application is unsuccessful?
If your AEW Visa application is not successful, there are several options available to you. Firstly, you may be able to ask for a reconsideration of your application. This involves asking Immigration NZ to review their decision and consider any additional information or evidence that you may be able to provide. There are strict timeframes for requesting a reconsideration.
The Gibson Sheat Immigration team has experience in helping clients successfully obtain various types of visas, including the Accredited Employer Work Visa. Please contact Gibson Sheat Lawyers to obtain further information about the above or if you need assistance applying.