Gibson Sheat: When Does a Volunteer Turn Into an Employee?
23 September 2022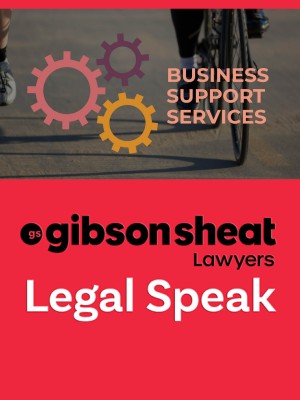 In most cases, it will be easy to distinguish between an employee and a volunteer. An employee's work will provide an economic benefit to the organisation, will receive regular compensation and will have their hours of work controlled by the employer. None of this will apply to a volunteer. A volunteer will also not expect to receive compensation.
Difficulties can arise when organisations don't pay their volunteers in money but seek to compensate them in other ways, including with fuel vouchers, free accommodation or with 'work experience'. If the relationship is deemed to be 'an employer and an employee' then obligations will arise in respect of ACC, tax and employment obligations generally, including statutory entitlements and minimum wage. Organisations wanting to avoid this in respect of genuine volunteers will need to comply with the strict rules around payment and seek advice when uncertainty arises.
Regardless of whether the individual is an employee or a volunteer, there are obligations on the organisation in respect of health and safety, privacy and human rights.
Payment
"Volunteer" does not have a legal definition in New Zealand law but it is noted in the Employment Relations Act 2000 as a person that does not expect to be rewarded for work to be performed as a volunteer and receives no reward for the work performed. In the context of sport and recreation, it is easy to determine whether the person will expect to be rewarded for their services. Coaches and referees will see their work as giving back to the community and regularly will be in connection with a family member or friend. This will also be in connection with amateur sports. As the sport moves closer to a professional setting it will be more likely that the volunteers would be replaced by employees.
In order to maintain the status of volunteer, it is important for organisations to confirm the individual does not expect to be remunerated and for the organisation to refrain from doing so. The volunteers can be reimbursed for expenses incurred in relation to the services and they can receive a koha or honorarium as a show of gratitude so long as it is not wages in disguise.
Mandatory obligations
The Health and Safety at Work Act 2015 excludes volunteers assisting with sports or recreation for an educational institute, sports club or recreation club as workers in respect of PCBUs (person conducting a business or undertaking). There are still obligations in respect of these volunteers from a health and safety perspective, similar to those owed to visitors, customers and other individuals at the workplace or premises from time to time.
Organisations will also need to ensure they do not discriminate against volunteers and that if the organisation collects personal information of the volunteers that they comply with the principles of the Privacy Acy 2020.
Conclusion
Volunteers are valuable resources for sports and recreation clubs across Aotearoa, without whom many organisations would not be able to function. From time to time questions may arise as to whether the volunteer should be rewarded for their services. In those instances, it will be important to consider the legal implications of this reward and whether a volunteer is the appropriate designation for that individual. If in doubt, it is always best to seek advice on these issues.