.Gibson Sheat: Charities - What Are Charitable Purposes and Why Does It Matter To My Organisation?
31 July 2023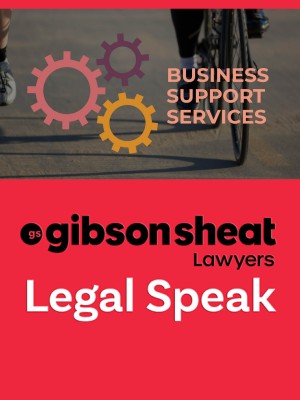 Registering as a charity offers sports organisations several benefits such as potential income tax exemptions, donee organisation status, and access to grant funding. This makes applying for charitable status an appealing option for many sports and recreation organisations. However, not all sports organisations are eligible for charitable status.
What is Required for Charity Registration?
To be recognised as a charity under the Charities Act 2005, an organisation must have exclusively charitable "purposes." The determination of whether an organisation's purposes are charitable is made by the Charities Registration Board, through Charities Services. They will look at the organisation's rules documents (constitution or Trust Deed), as well as its current and planned activities.
Understanding Charitable Purposes
There are four categories that an organisation's purpose must fit into to be considered charitable:
The relief of poverty.

The advancement of education.

The advancement of religion.

Any other matter beneficial to the community.
In addition to falling into one of these categories, the organisation's purpose must also provide a benefit to the public or a sufficient section of the public to be considered charitable.
Common Charitable Purposes for Sports Organisations
The purposes of sports organisations, if deemed charitable, will likely fall into the categories of advancement of education or other purposes beneficial to the community. Examples of other purposes beneficial to the community given by Charities Services include:
advancing health (including through public participation in sports); and

by establishing an athletic and recreation facility which will serve people with disabilities.
Non-Charitable Purposes of Sports Organisations
The purpose of promoting sport itself is not inherently charitable, but it may be considered charitable if it serves to achieve other charitable purposes. There have been cases where sports organisations had their charitable status revoked or applications rejected because their purposes were not deemed sufficiently charitable.
For instance, in 2019 the Football Otago Youth Development Academy Trust which had previously been registered as a charity had its application for re-registration rejected by the Charities Registration Board because its primary purpose "to promote the development and success of young, high-performance football players selected on the basis of talent or skill, rather than public participation in sport", was not considered charitable as high-performance football players selected on their talent and skill are not a sufficient cross section of the public. Similarly, in 2015 the New Zealand Rowing Association Incorporated lost its charitable status because its purposes were deemed to be "to promote rowing itself and to promote success in rowing at an elite level." This was not seen to be charitable as it did not fit within one of the four categories.
Maintaining Charitable Purposes
As show by the decision to de-register the New Zealand Rowing Association Incorporated, Charities have an ongoing obligation to maintain wholly charitable purposes. If an organisation's activities do not align with charitable purposes, it risks losing its charitable status. This is an essential consideration for organisations when deciding whether to apply for charitable status or to remain registered as a charity. For some organisations, maintaining charitable purposes may hinder their ability to achieve new objectives.
In conclusion, registering as a charity can offer various benefits to sports organisations, such as tax exemptions and access to grant funding. However, meeting the requirements for charitable status is crucial, and organisations must ensure that their purposes align with one of the four charitable categories while providing public benefits. Failure to maintain charitable purposes may lead to the revocation of charitable status. Therefore, organisations must carefully consider their options before deciding to apply for charitable status.
We're here to help
If you have any questions or would like help reviewing your organisation's rules, constitution or trust deed, or setting up a charitable entity, the Sports Law Team at Gibson Sheat can help – Tenille Burnside (Tenille.burnside@gibsonsheat.com) or Nigel Stirling (nigel.stirling@gibsonsheat.com).
The next article we'll bring you is about recent changes to the Charities Act.