Helping nightshift workers eat healthily
24 May 2021
Our Green Prescription Programme Advisors support the community in making healthy changes by introducing them to new ideas and opportunities through one-on-one support. Our Green Prescription community tells us that a common issue with trying to achieve healthy kai habits is a lack of time, knowledge, and confidence in deciding what is 'good' to cook.
Recently, one of our clients who works on nightshifts asked for some help to cook some simple meals that could easily be bulk-made, re-heated and frozen for future dinners. She was interested in meals that would provide lots of nourishment and keep her energy levels steady. Louise, one of our Programmes Advisors and Nutritionists, visited the client at her home, introducing her to a bolognese recipe which included heaps of veggies and lentils.

Along with helping the client make this new meal, Louise supported her learning by teaching her about the nutritional value of lentils, portion size, and the difference between wholewheat and white pasta. The client has asked Louise to send a new 'recipe of the week' each week, showing how much her confidence has grown!

"This was so easy, and it's tasty. I can freeze portions of it so I always have a healthy meal available when I get home from night shift" — Green Prescription client.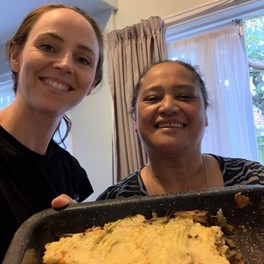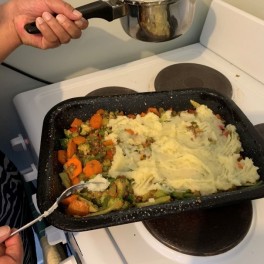 Another client was also keen to learn how to cook and use lentils in her meals. She had never used them before but had heard that they have various health benefits, are high in protein and fibre but low in fat, so again Programme Advisor Louise turned up with the perfect recipe.

"Together we made veggie shepherd's pie. My client liked that she could make a big batch and freeze portions or take some to work for lunch. She plans to make this again, perhaps mixing up the veggies and using cauliflower mash instead of potato. As homework, this client made her first ever red lentil soup and said it was delicious!" – Louise Grieve, Programme Advisor.
Seeing the light-bulb moment and the exhale of relief when clients realise how easy it is to cook healthy meals is always a highlight for our Advisors. We love to see the behaviour change in our clients and that they are now more empowered to achieve healthy kai habits.