Hockey with Heart programme places focus on female wellbeing
15 July 2020
Wellington Hockey Association has recently completed a 12-month pilot programme for girls across seven schools in the Wellington region.
The aim of the programme was to encourage young girls develop a lifelong love of hockey, while also emphasising all aspects of wellbeing. The programme embodies aspects of physical literacy and takes a holistic view of participants; focusing on physical, social and emotional, cognitive, and spiritual development. For Wellington Hockey, the Hockey Heart 'pillars of wellbeing' were self-discovery, mental health, physical health, and relationships.
Download the full "Hockey Heart" case study
The pilot, funded by Kiwisport, came about after noticing that many coaches are focused on winning as their outcome and measure of success, said programme developer Cat Gooding, Community Hockey, Wellington Hockey Association.
"If you get down to the grassroots levels in schools, coaches (who are often parents) just want their kids to win, sometimes at the cost of young people wanting to play sport for life," Cat said. "Something needed to be done to flip the conversation back to having fun in sport, and just playing, or giving it a go."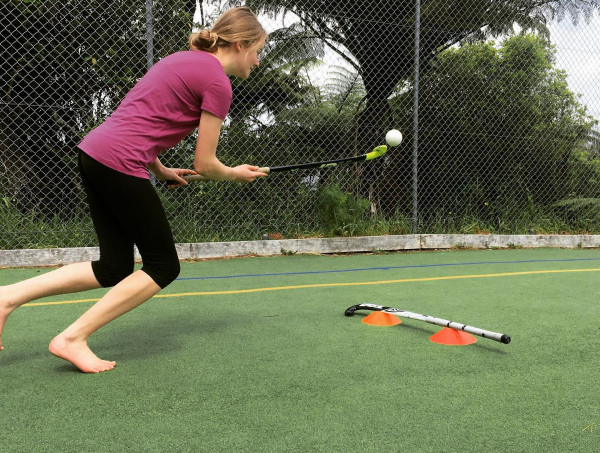 The programme focused on physical literacy; took a participant-centred approach; and emphasised fun, rather than winning. This is a common approach among youth providers when it comes to engaging with participants; with relationship-building being critical in developing feelings of comradery and belonging for the participants.
"I realised girls in particular needed a safe space to try these new skills; a space where trust, encouragement and overall wellbeing was discussed, so the girls could have the confidence to express themselves using hockey as the vehicle, " Cat said.
The programme was a huge success with 100% of secondary-aged participants rating it as a 4/5 or 5/5 satisfaction rating. 93% of these participants had a 5/5 satisfaction rating with the amount of fun they had.
"It is amazing, I loved it. It was a good experience and I had the time of my life," said one girl from Ferguson Intermediate School; while another noted "it was so fun and it was really nice just to be in a group of girls."
A key and innovative piece of the programme was the journal resource Wellington Hockey developed; which, despite interruption from COVID-19, was still well-received by participants – with many girls providing great feedback on how this could be improved even more for the future.
"The programme's focus on gratitude and building self-leadership is powerful, and it is great to see Wellington Hockey taking the lead on this," said Jamie Leith, Kiwisport Advisor, Sport Wellington. "We're excited to see Wellington Hockey explore further bringing their young females into the design and planning phases, so that they can co-design new ideas together."
Download the full "Hockey Heart" case study