How poi can improve your health
20 February 2020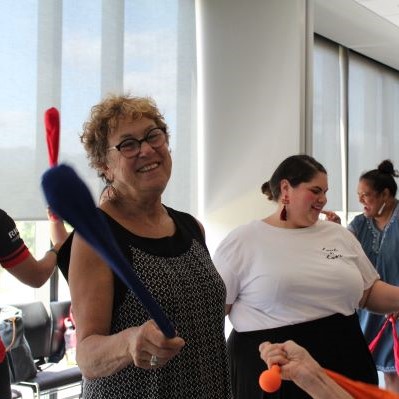 Poi exercise has been proven to significantly improve balance, attention, and grip strength in healthy older people. As people continue to live longer it is important to be proactive about maintaining health in order to live well into later life.
Dr Kate Riegle van West, the founder of SpinPoi, has a passion for how movement and play can improve wellbeing. Through the University of Auckland, she completed a PhD exploring the effects of poi on physical, cognitive, and emotional health in healthy older people in 2018.
The results of the study conclude that:

a) international poi seems to be as effective as Tai Chi for improving health in healthy older people;
b) the majority of participants indicated they wanted to continue their practice indicating enjoyment and;

c) people expressed feeling challenged and happy during poi practice.
As a result of this study Kate has begun sharing her love of poi with others keen to use this as a medium to improve quality of life.
Sport Wellington recently hosted Kate as she led a five hour training for people interested in incorporating poi into their existing group exercise classes for older people, or people who wanted to develop their skills in sharing the use of poi as exercise with their communities.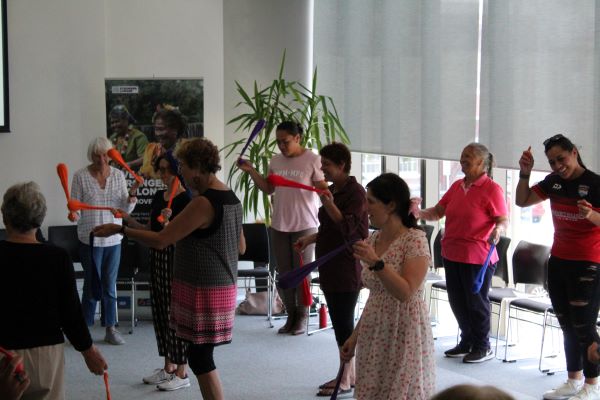 Through Kate's PhD, she discovered that the process of learning a complex skill such as poi can result in significant neuroplastic changes in the brain. This is beneficial for everyone, but particularly for people as they age, as it can help maintain cognitive ability.
Kate also taught the 40 participants the fundamentals of poi and how they share this knowledge with other people. They explored the plane, direction and timing of the poi using the two key moves of swinging and spinning; before breaking down more advanced moves such as the butterfly, flowers, and chasing the sun. Many of the participants noted through simply learning the moves, their wrists, arms and shoulders received a workout.
The training was a great afternoon full of laughter and enjoyment as participants attempted to master moves, and got creative making up their own. The class instructors were able to experience first-hand the simplicity of using poi as a form of exercise and the joy it can bring.
"Poi is such a fun, affordable and accessible tool, and it engages both the mind and body," Kate says.
Sport Wellington look forward to continuing to support exercise class leaders to grow their skills in poi and include this as an activity option for balance training as part of their approved Community Strength and Balance classes across the region.
To find approved Strength and Balance community classes check them out on our website; or to learn more about the movement to enable strength and independence and prevent falls check out the Live Stronger for Longer website.
To learn more about Kate and Spin Poi check out her website.