How to combine hauora into your curriculum
26 August 2019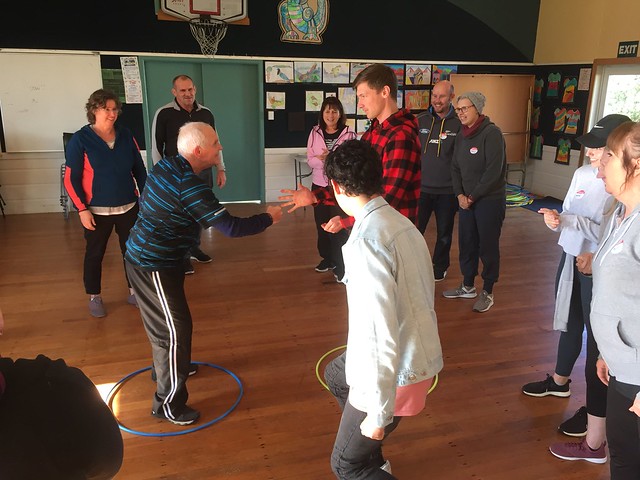 Hauora, wellbeing, physical literacy, Te Whare Tapa Whā - there are many names and models, but all fall under the banner of taking a holistic approach when teaching PE or sport.
But how do we integrate this with what we are currently doing? How do we do more than just focus on the physical movement side of things?
On Friday 2nd August, 15 teachers from around the region gathered at Ngati Toa School to look at how they can incorporate the New Zealand curriculum, hauora, and their SportStart resource tool together in order to achieve teaching using a more holistic approach.
Celia Fleck, from Play.Sport at Auckland University, facilitated the first session of the day and asked teachers to delve deeper into their curriculum and look at the current achievement objectives, four pillars of hauora, and how to integrate the SportStart resource.
Reflecting on this session, one teacher said they were going to, "start to hang what we are already doing under the (hauora) framework". Another was going to, "introduce the hauora link and discuss learning in, through and about movement" with their staff.
There was lots of food for thought as the teachers thought about the next steps for their schools in this space.
The second session of the day focused on providing quality support through observation and feedback and was facilitated by Tim Mannix, Community Coach Advisor at Sport Wellington.
Participants looked at the role of lead teachers in ensuring quality PE is being facilitated across schools and were shown how completing observations and providing quality feedback is one way of doing this. Mannix introduced the participants to some resources which could be used, and an interactive session followed which allowed everyone to practice using these tools.
The lead teacher and sport coordinator from Te Ara Whanui Kura Kaupapa Māori introduced the second session and shared their learnings around creating a process and implementing observations within their kura. They have had real success in their school with buy in from staff and overall improvements in the teaching and learning of PE.
Teachers left the workshop buzzing with lots of new ideas to take back to their schools, and we look forward to seeing what they implement and how it all comes together.
For more information on hauora check out our 2019 Active Download newsletters as each term we have themed them around one of the four pillars.