Let's grow active girls!
24 February 2020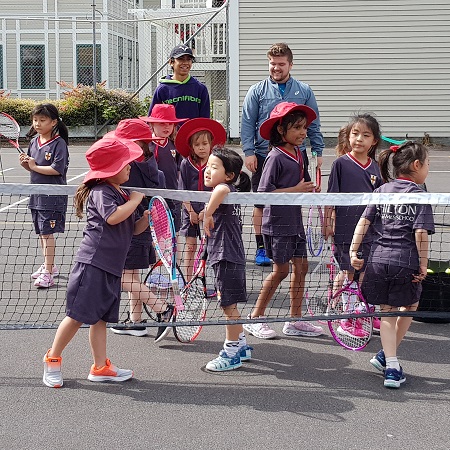 Grow- Develop- Success-Love Sport!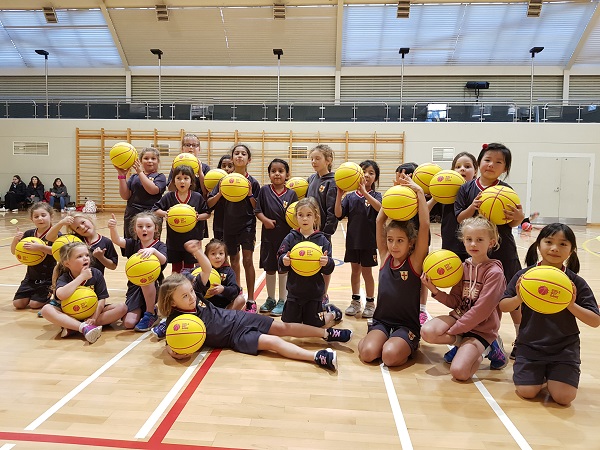 Over the past few years, Chilton St James School (CSJ) has been developing its physical activity and sports programmes to better meet the needs of the young girls in its care. With Alex Dennehy on board as the Primary Sports Coordinator, she has considered the bigger picture and how to get girls interested in physical activity for life! Alex tells us about what she has been doing and why:
"At Chilton St James we want to provide all students, regardless of current ability levels, with opportunities to
Grow in confidence,
Develop a wide range of movement patterns,
gain Success, (success means different things, success could mean making a new friend for some to standing tall on the podium for others)
and ultimately make early active experiences positive and enjoyable
so that our students will choose to stay active and engaged in sport both during their school days and beyond."
CSJ has recognised that developing the fundamental movement skills (FMS) of their tamariki is an integral part of acquiring confidence through positive successful experiences. Using a collaborative approach between the Primary School and the Sports Department, CSJ has timetabled an extra 45-minute session per week for Year 1-6 to take part in the Fundamental Skills programme. This is in addition to the other regular PE and sports options available to Year 1-8 students.
Recognising that 'Balance is Better' and using a multiskills approach, Alex says "the FMS programme runs across all four terms," using a variety of sports as a context. Examples include Floorball and Futsal as well as the more traditional swimming and athletics. Of course, to deliver such a range of quality opportunities, CSJ has needed the support of sport providers from across the region. Alex describes how she has been working with these providers,
"The provider is crucial to the success of the programme and we have developed a relationship with some excellent providers over the 3 years we have been running this programme."
For the programmes to be successful, Alex feels that "The deliverers need to be able to build a fun, safe environment so the students feel supported in their learning."
As the school continues to make changes to its physical activity programmes, it has identified a need to ensure parents understand the importance of these changes. As a leader in school sport Alex feels that "If we want to encourage our youth to play sport, there are misconceptions and myths to be broken. We need to be aware of current messages and relay these messages to our community, to our parents, coaches, teachers and students. We do this through our school bulletin and in conversation." One such entry fits nicely with a physical literacy approach and current Balance is Better messaging and reads:
Sports – a new venture – by Alex Dennehy (school bulletin 2019)
Current research is giving us 'food for thought' on how to keep our youth involved in and enjoying sport for life. Too much 'organised' sport for under 12's and early specialization in sport is coming under increased scrutiny. Our youth are burning out, getting serious injuries, losing motivation and dropping out of sport at alarming rates just at the time when being engaged in sport could be the most beneficial: socially, physically, mentally and emotionally.
Alex Chiet, National Sport Development Consultant at Sport NZ, said in a recent Stuff article:
"Too many adults think kids should focus on one sport – that early specialisation and early success will set kids up to be great athletes in the years to come. In reality, that's very rarely the case. Most top athletes have grown up playing multiple sports and many delayed specialisations until well into their teens or even longer."
With these messages in mind, the Sports Department at Chilton is developing opportunities for our students to have FUN, develop confidence and build that love of sport."
CSJ also recognises that sometimes facilities for participation can be a barrier and are keen to help provide opportunities for more girls in the wider community. Working with sports providers and utilising the school's facilities some of the opportunities that have been on offer are after school badminton, basketball and tennis. Some of these opportunities have been opened to girls from other schools in the surrounding area with an increasing number of girls outside of CSJ joining in.
To Sum Up, Alex has the last word:
"What youth themselves want is variety, positive experiences and opportunities to build a broad skill base while having FUN!
Let's listen, continue to develop opportunities that meet these needs and help to grow sporting girls!"
If you would like to find out more about the sport and PE programmes at Chilton St James School, contact Alex Dennehy.
Thanks to Alex and the school for sharing their learning journey and photos with us.