Meet the Tupua-Wilson Aiga
16 August 2019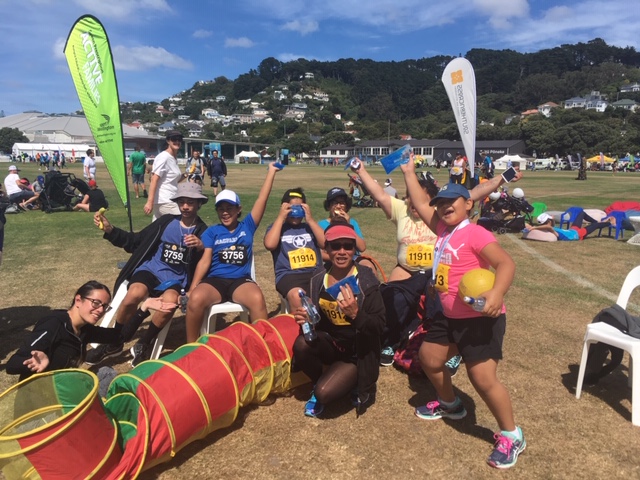 Over twelve months we have had the pleasure of getting to know the Tupua-Wilson aiga, walking with them on their wellbeing journey, as they engaged with the Active Families programme to achieve their health goals.
I'uvale (age eight) was referred to Sport Wellington Active Families via his GP in April 2018. After an initial home visit with the Tupua-Wilson Aiga to learn and listen to the families strengths and values, and their aspirations for their health, the family chose to attend the re-established weekly Lower Hutt Active Families activity sessions. The first sessions on offer were swimming lessons at Naenae Pool and I'uvale has since made a lot of positive lifestyle changes with the help of his six siblings and resilient mother, Sisa. In fact, it didn't take long for Sisa to notice improvement in all her children, saying "they are a lot more confident in the water and their self-belief has increased a lot". Throughout the ten-week term they made sure not to miss a single session, "I told my children to make the most of these opportunities as they don't come around often".
Over the year the family of eight have lived in three different locations and rely on one car to transport them to their various schools and activities. "Even though a lot has been going on we always look forward to Wednesdays. We have made new friends with other families and it's nice knowing you aren't going through this journey alone." The Tupua-Wilson's are now in a stable home and Sisa is noticing many positive changes in her family.
"The kids are doing really well in school; their confidence has grown, and they are joining more sports teams and school activities. We stay close enough to their schools, so the older children walk to and from school every day."
The family also achieved one of their goals by participating in Sport Wellington's Round the Bays 6.5km fun run/walk where they were fortunate enough to receive free shoes from our partnership with the Shoe Clinic in Porirua. "It was a big help for each of us to be gifted a pair of sneakers. After the race we all checked our times and we can't wait to do it again next year and hopefully beat these."
Active Families is a free programme to improve the health and wellbeing of children and whānau through physical activity and nutrition support. If you think you, or a family you support, would benefit from the programme please click here to find out how to get involved.