Pilot looks at importance of communication in coaching for character
16 December 2019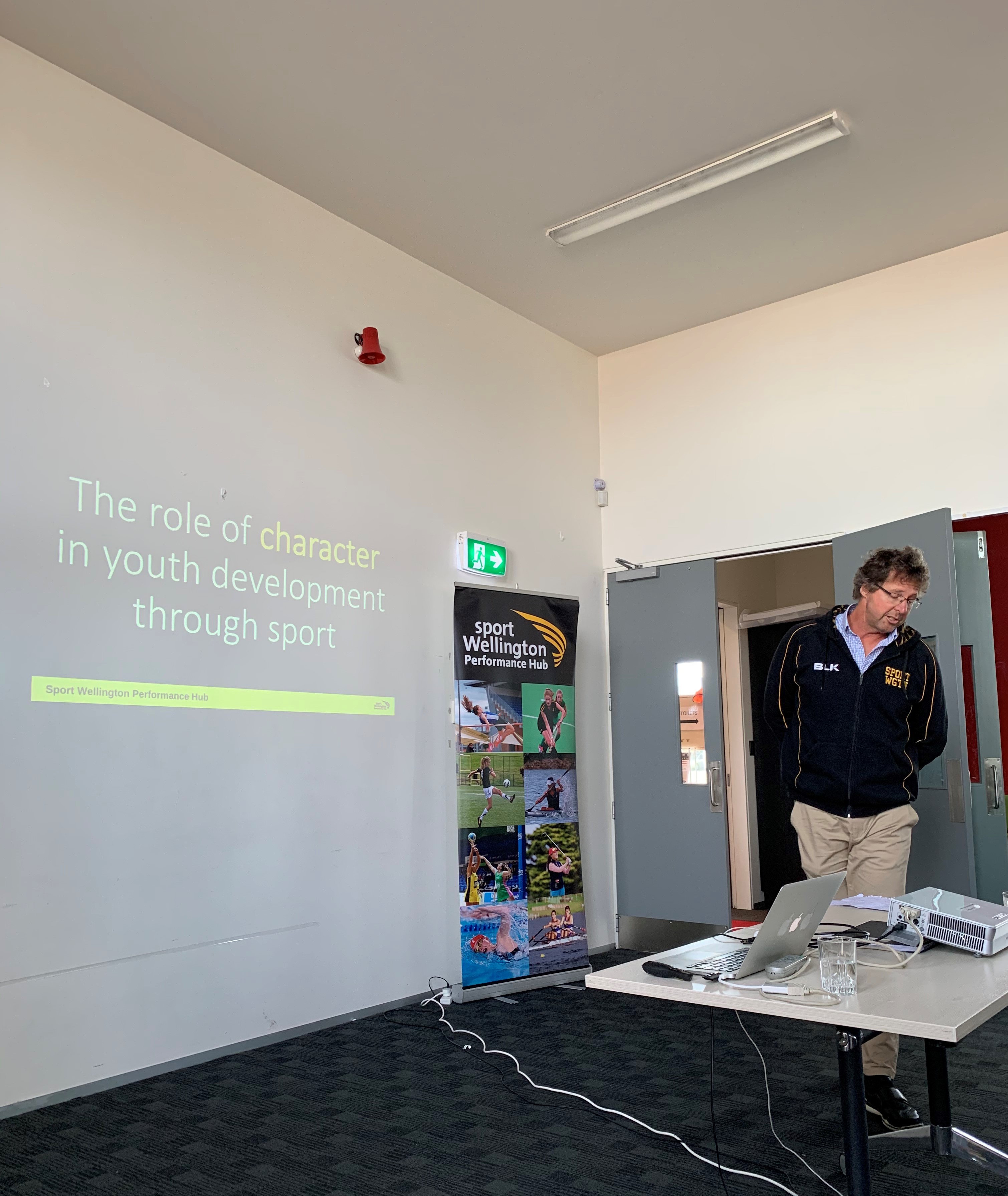 As a coach, what you talk about reveals what's important to you. In-keeping with the saying "the standard you walk past is the standard you accept," it's important to be conscious and intentional in what topics you give discourse to.
"Good communication just doesn't happen," says Dr. Ralph Pim, character development expert. "We as coaches need to help players with what right looks like and what right doesn't look like. In what ways do you teach the communication so that it fits with your coaching philosophy?"
Knowing why your athletes play sport, what they want to accomplish, and what they're willing to commit to in order to achieve their goals is one way you can develop common understanding within
"Great teams speak a common language," says Dr. Pim, former head of competitive sport at New York's West Point Military Academy.
Exactly how to establish a common language is part of what the Sport Development team at Sport Wellington recently spent a week with Dr. Pim doing.
Sport Wellington is one of three Regional Sport Trusts (RST) participating in a two-year Sport NZ pilot study that aims to provide secondary school coaches with tools and resources to intentionally target character development through their coaching. Dr. Pim is the lead advisor for the pilot study and visits New Zealand bi-annually to help guide and advise on the progress of the pilot.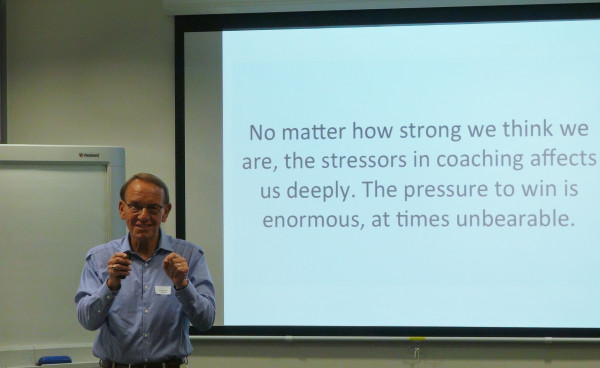 Each RST involved has been tasked with adapting Dr. Pim's material to the New Zealand secondary school environment. At Sport Wellington, we're working with a diverse range of coaches at five secondary schools in the Wellington region; Rongotai, Scots, Wellington Girls, Kuranui and Wellington College.
In order to effectively and intentionally target character development in their coaching, we believe that coaches need to first be aware of their own character strengths and drivers. The first year of the pilot study, which began in March 2019, has consequently been coach-centric.
Coach Developers from the Performance Hub have spent the year working in teams with 19 coaches; helping to improve the coaches' understanding of their own character strengths and how these show up in their coaching.
"For a coach to confidently and competently coach character, they must first be self-aware," says Meaghan Wilby, Community Sport Advisor and one of four coach developers working on the pilot study at Sport Wellington. "Understanding themselves and their own character strengths – what's important to them, what drives them, and how they show up with their team – is what's ultimately going to improve the performance of their team."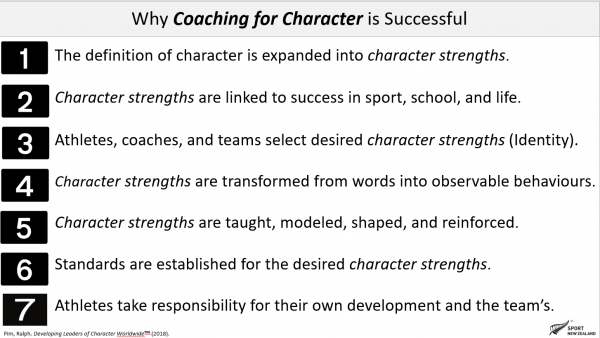 The second year of the pilot study will be more team-centric and ask coaches to apply this self-awareness to all aspects of their coaching – from how they plan and design trainings, to how they communicate with their players, establish a common language and create good cultures – in order to develop character strengths and promote behaviours in secondary school students that lead to success, happiness, and well-being in sport, school, and life.
"The coaching for character programme has been one of the most impactful courses that I have ever attended," says Steve Graham, Wellington Girls College Senior A Basketball Coach. "In my 20 years as a head basketball coach I've never been as profoundly confronted or positively challenged.
The programme has inspired me to reassess the meaning and interpretation of what it means to be a coach. This programme has also equipped me with the techniques to reveal my blind spots, take responsibility and develop a deeper connection with my players."
The pilot will conclude in autumn 2021.