Alert Levels and Health & Safety - Webinar
8 May 2020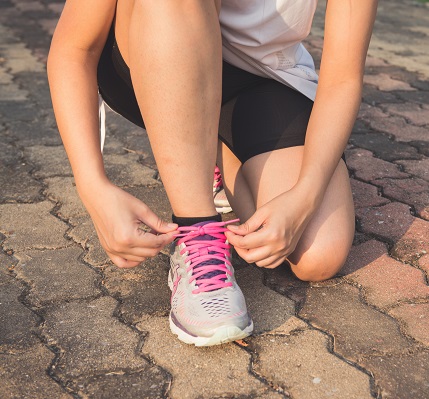 In partnership with Gibson Sheat, Sport Wellington hosted Richard Gordon for a Alert Levels and Health & Safety webinar on Friday morning.
During the webinar, Richard covered the new guidelines released by Sport New Zealand on Thursday and how these pertain to:
health and safety
human resources
employment relations
This webinar is designed for:
Regional and Community Organisation leaders and management
Club managers / administrators
Volunteers
Board / committee members
School leaders and administrators
Richard Gordon is a Solicitor specialising in Sports Law and Employment. Prior to joining Gibson Sheat he worked at Wellington Rugby and the Hurricanes in a variety of positions, which has provided him with a great knowledge base of the sport and recreation sector.
Allison Yannakis, Support Services Manager who manages HR for Sport Wellington also attended the webinar in support of Richard.
Watch the full recording:
Key points in this webinar include:
Legal obligations for organisations will flow from the Health and Safety at Work Act 2015

Focuses on proactively identifying and managing risks – fence at top of cliff rather than ambulance
Guiding principal is that people are protected so far as reasonably practical. Reasonable practical does not mean doing everything humanely possible.
Purely voluntary organisations may be exempt - but it is still in their best interest to practice proper health and safety
Places obligations on all parties involved inrunning events or activities – eg. Owner of facility and organisation running activity

Every club/organisation will need a plan - these will be sport and location specific

NSOs should be releasing detailed guidance for individual sports to flow down to RSOs and clubs
Recommends that every organisation has a risk management document as well as a health and safety officer. Suggests one for office, one for facilities, one for events.

Risk management is essential and your process should include:

Plan - identify and assess risks
Do - minimise and eliminate risks
Check
Act

Currently the risk of resuming sport and active recreation is somebody or multiple people catching COVID-19 at your office or sports facility/ground – any other risks flow from this.
Compulsory steps to mitigate risks:

No gatherings over 100

Applies to indoor and outdoor. For outdoor it only pertains to spectators, not participants
Applies to clubrooms for everyone (participants and spectators)
Applies to each specific field or court
Clubrooms will have to follow the same guidelines as hospitality - seated, separate, single server

If you're unwell stay home

Difficult to manage but needs to be incorporated/represented in your planning

Contact tracing

Keep it simple.
May be location specific - dependent on how many entrances you have

Regular cleaning and sanitation

Location specific
Important to remember so far as reasonably practical
If you can't clean the equipment, think about sanitizing the users

Recommended steps to mitigate risks:

2m distancing when possible

Contact sports this will be impossible, but that's okay

At risk individuals take additional precautions

Make sure this is a specific part of your plan - for staff, participants and spectators
May not be possible to mitigate everything. Most important is to communicate and consult with at-risk parties to the point where both parties are comfortable
Worksafe may be able to help in these situations

Health and safety for staff, contractors, volunteers, participants:

Responsible to take reasonable care for their own safety and that their behaviours don't put others in risk/harm
Must follow any reasonable health and safety instructions given to them
Must cooperate with any reasonable health and safety procedures

Scenarios:

Council-owned facility where multiple organisation's run activities - eg. ASB Sports Centre

There is no one size fits all answer. Can't rely on the owner of the building to take care of everything.
All organisations – owner, users of building – have obligations
Recommend that everyone has a plan - and that organsiations communicate and collaborate

Multi-user facility - eg. Wellington Hockey Stadium

Both the owner and users have obligations
Has to be done through communication and consultation through the parties
Your plan should incorporate these different scenarios – what's fair for each party to do
Questions and Answers:
For gatherings of 100 – both indoor and outdoor – does it include participants?

100 people applies to both indoor and outdoor sports

When it's an outdoor sports it does not apply to the participants playing the game (referees, officials)
Haven't given the exclusion to indoor sports
Each separate field is 100 for outdoor sports – anticipate will have more guidance come out

Would staggering game times help manage the gathering rule?

Absolutely – each sport will have to work through what this looks liek for their context

Could contact tracing for teams be done through managers?

There should be some sort of requirements for every single game of sports and a team sheet is filled in and sent to the RSO
Has to be a register of those actually playing the game
This could be a paper or online form, or even a text to the club

What about contact tracing in public - eg. Mountain biking at Makara Peak ?

This is a difficult situation. It may be that the council implements some sort of register at entry. This will be hard to police. It may be that there is no reasonable way of doing this. Will definitely be location-specific.
People in public spaces have to adhere to the 2m rule.

What if there's equipment that can't be cleaned?

Minimise shared equipment, if it's not possible to be cleaned/sanitized, then santize all the people who are using it

What are the clubrooms social distancing rule following a contact sport?

To be safe, I'd say 2m.
A clubroom follows the guidelines released for a restaurant or bar – seated, separated, single server

Will contact tracing for trainings be required?

Haven't seen any guidance for that, but gut would say yes it would. Someone will have to take note of who attended

Do you have recommendations on how often high contact areas have to be cleaned?

This is a balancing act
I don't have an answer. Have a think about what's reasonable and what you can do. Hopefully there will be guidance on that soon.

What are the implications for people/organisations that may not follow the guidelines or be seen to doing what is necessary and practical

Publicity – not going to look good for that organisation/club/whoever has breached those guidelines. Reputation issue.
If some sports/organisations aren't following the rules, they would be jeoparadising the ability to play sport
Worksafe can investigate
Additional support:
Upcoming webinars that are open for registrations, as well as a content archive of relevant webinars hosted by partner organisations are listed on our Online Support - Webinars hub.