Run and Become
24 February 2020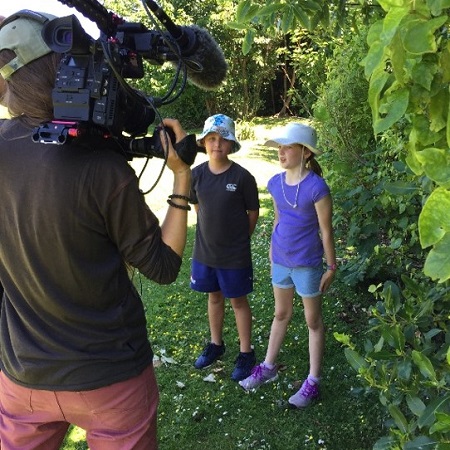 What is Run and become
?
This year Sport Wellington was proud to incorporate the Run and Become Project within the Brendan Foot Supersite Round the Bays 2020. A KiwiSport initiative providing free entry for 250 pupils aged 8-12 to take part in the 6.5km fun run on the 16th of February 2020.
The Run and Become Project is more than just a free event. This project has been created to increase the wellbeing of people in our communities, to remove barriers for young people to participate in large events and most of all to promote the benefits of whānau spending time together doing physical activities.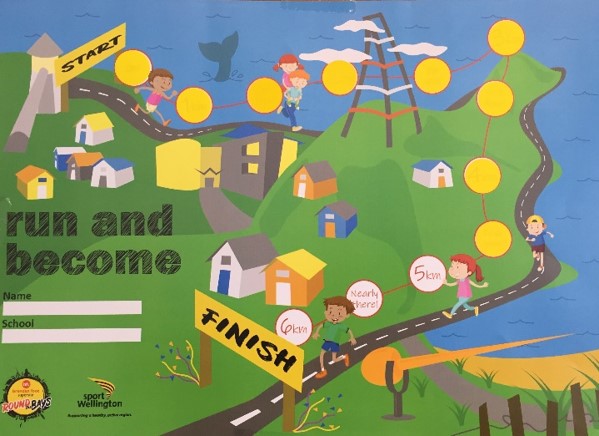 What does the involvement in Run and Become mean?
A total of ten schools participated in this project from all over the Greater Wellington Region. From close to the CBD to the Wairarapa region. All with the same objective in mind, helping and encouraging young people (and their parents) to be physically active and this in a fun and supportive environment.
During the entire project, kids were inspired and encouraged to do physical activities. Materials such as an activity map, activity sheet and a 6-week holiday challenge were provided to them as motivation during their entire journey.
Furthermore, Physical Activity Leaders workshops or simply PAL workshops were organised to reinforce children's leadership skills. Being a leader means they are trained to organise and run activities with other students during lunchtime or out of school. Every school was entitled to bring up to 4 students to the workshop. The PAL workshop was held on the 12th of December 2019 at Avalon Primary and resulted in a sunny day covered with fun, physical activities and the chance for some of them to talk in front of the camera.
Walking/running 6.5 km can be very challenging for a lot of children. Therefore, throughout the school year and during the summer holiday, schools were motivated to organise outdoor running activities. An extra filming day has been presented to the schools to showcase their involvement in the Run and Become project. Holy Cross School Miramar was excited to demonstrate their participation in the project by organising an outdoor running activity at their school prior to the event.
Running/walking Round the Bays
Transport to the event was provided for every single school that participated in the Run and Become Project. Bibs and other important material were collected and given beforehand to ensure a smooth run to the start line.
Every child was accompanied by a guardian during the entire 6.5km run/walk. To celebrate their accomplishment, they received their very own medal upon arrival at Kilbirnie Park. Furthermore, a private swimming pool party at H2O organised by the Upper Hutt Council was offered to every school as recognition for their participation.
Our videographer was present at Round the Bays to film the Run and Become participants and interview their excitement about their involvement. All footages and interviews have been collected and put together in a documentary to make this project even more meaningful and to showcase every school's involvement and contribution in Brendan Foot Supersite Round the Bays 2020 through the Run and Become Project.