Second Residential held for Leading Leaders Programme
17 May 2019
After spending the first residential exploring self – their personalities and leadership styles – participants recently regrouped for the second installment of the Leading Leaders Development Programme at Silverstream Retreat in early May.
The second module of this 9-month leadership programme focused on high-performing teams, applied leadership, and building trust – while encouraging participants to keep their "self" front of mind.
"The biggest benefit for me thus far has been a greater awareness of my strengths & weaknesses as a leader, which has in turn allowed me to reflect on my leadership and target specific areas for self-improvement," said Matt Wills, Community Manager for Cricket Wellington. "The second residential was valuable to my leadership journey as it introduced me to content and material around building well-functioning teams."
Participants spent the first day analyzing high performing teams and considering the critical components and actions needed to improve team functioning and performance.
"This heightened awareness around well-functioning teams will we be highly valuable as Cricket Wellington continues to build our team while striving to grow and develop cricket in our local community," Wills said.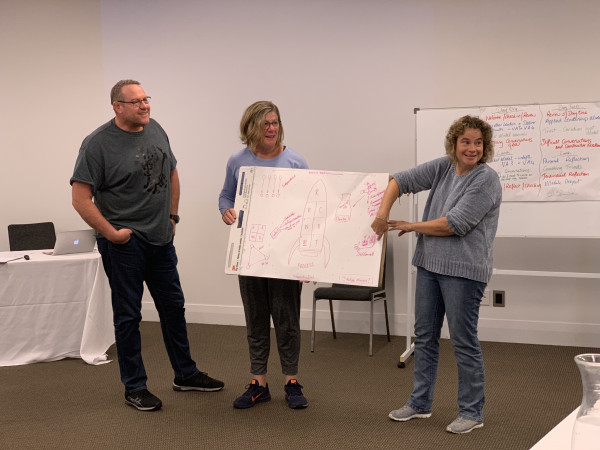 The structure of the Leading Leaders Programme reflects a belief of the Leadership Framework for sport and recreation in New Zealand that "Leadership development is one-part leadership, one-part development."
The Framework states that "although the focus of leadership is on others, the act of leadership begins with the self. This means role-modelling the behaviours that add value to sport and/or recreation outcomes and doing what is needed for the team, the organisation, and the community.
"As leaders, we must first develop ourselves, become a person that others want to follow, and recognise and embrace the responsibility that leadership development (whether it is our own development or that of others) sits with all of us."
The third residential for the Leading Leaders Programme will be held in July.