Secondary School Connect - May 7 2020
7 May 2020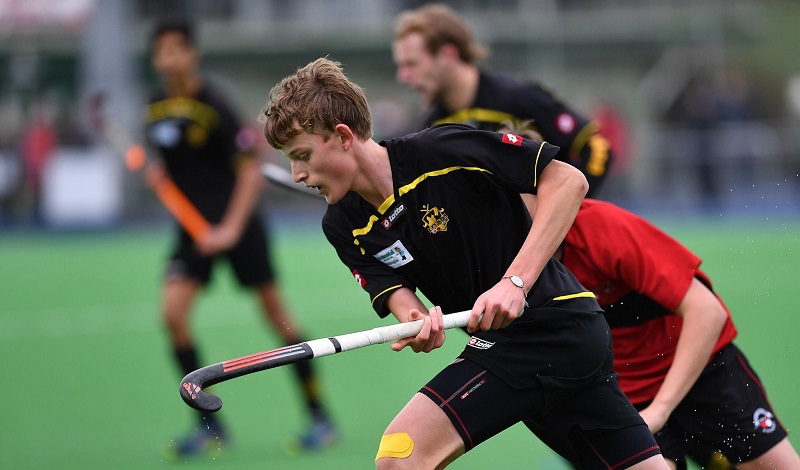 On Thursday 7 May, we hosted the first of our regular Secondary School Connects.
The purpose of this conversation was to provide Secondary School leaders and sport co-ordinators with detailed information and updates associated to the physical activity system in order to help them respond to the impact of COVID-19.
View the full recording:
The key points were:
Rodger Thompson, System Response Lead | Sport Wellington
Sport Wellington's response to COVID-19 and the establishment of the Regional Response Group and their 8 core pieces of work- find out more
Community Resilience Fund announced today for clubs and regional organisations - find out more
Level 2 implications and contact registration systems
Roger Wood, Community Sport, Recreation and Young People lead | Sport NZ
Sport brings a sense of belonging – not just about winning and losing – kids being connected to their school, community, friends

Mental and physical health of people are critically enabled by sport

Opportunity to advocate for the value of sport, including the staff in schools who support it, so that sport is not just an extra-curricular activity but fundamental to the school environment
There is a risk that we go back to where we were without having time to reflect on the opportunities.
There is an opportunity here to place

school sport far more front and centre in the new world – not from trophies perspective but from re-engaging young people and contributing to their wellbeing.

This crisis has shown a whole new value proposition for sport that we can put into the education system

Regional Sport Directors have been asked to:

articulate the value of sport and physical activity;

take the opportunity to really look at what has happened and understand what schools really need;

and to think about a phased re-introduction of physical activity to schools.
Dayle Clarkson, Regional Development Manager | Sport Wellington Wairarapa
Connecting with principals and sport coordinators in the Wairarapa to understand and explore what they have been doing
Regionally, lead principals have met with councils, district health boards, and funders to better understand how each of us are doing and what the most pressing needs are
Have sport forums starting next week to encourage collaboration
Bryan Dickinson, Executive Direct | College Sport Wellington
It will take time to get kids back out on the fields/playing again. Don't want to rush - safety is paramount.
Will be reviewing the Alert Level 2 Guidelines released today and taking the next 10 days or so to discuss and plan what returning to sport safely for schools will look like. Plan on scheduling another meeting with Heads of Sports to discuss and feedback on these details.
Will be sending out a message to stakeholders following the government's announcement on Monday
Plan on making full use of Term 3, and at this stage intend to plan to use traditional transitions between winter/summer codes
Contact registration to support contact tracing is vital and one of the challenges posed to schools that they are reviewing
Have started a strategic review process:

Perfect timing for us – consider long term trends and needs and direction for secondary school sport

Will be starting to populate some of the foundational aspects of that review

Will circulate that amongst stakeholders and open for feedback
---
We recognise the importance of connection and open communication, and hope to utlise these regular connects to give like-groups in our sector the opportunity to not only hear updates and ask questions, but ultimately to feed in, connect and collaborate with one another to support the system to come through COVID-19 in as strong a position as possible.
These Secondary School Connects will be held regularly. If you did not receive an invitation for this first one and would like to attend the second, or if you have any questions, please email info@sportwellington.org.nz.