Staff summarise key messages and next steps from Women & Girls Summit
15 October 2019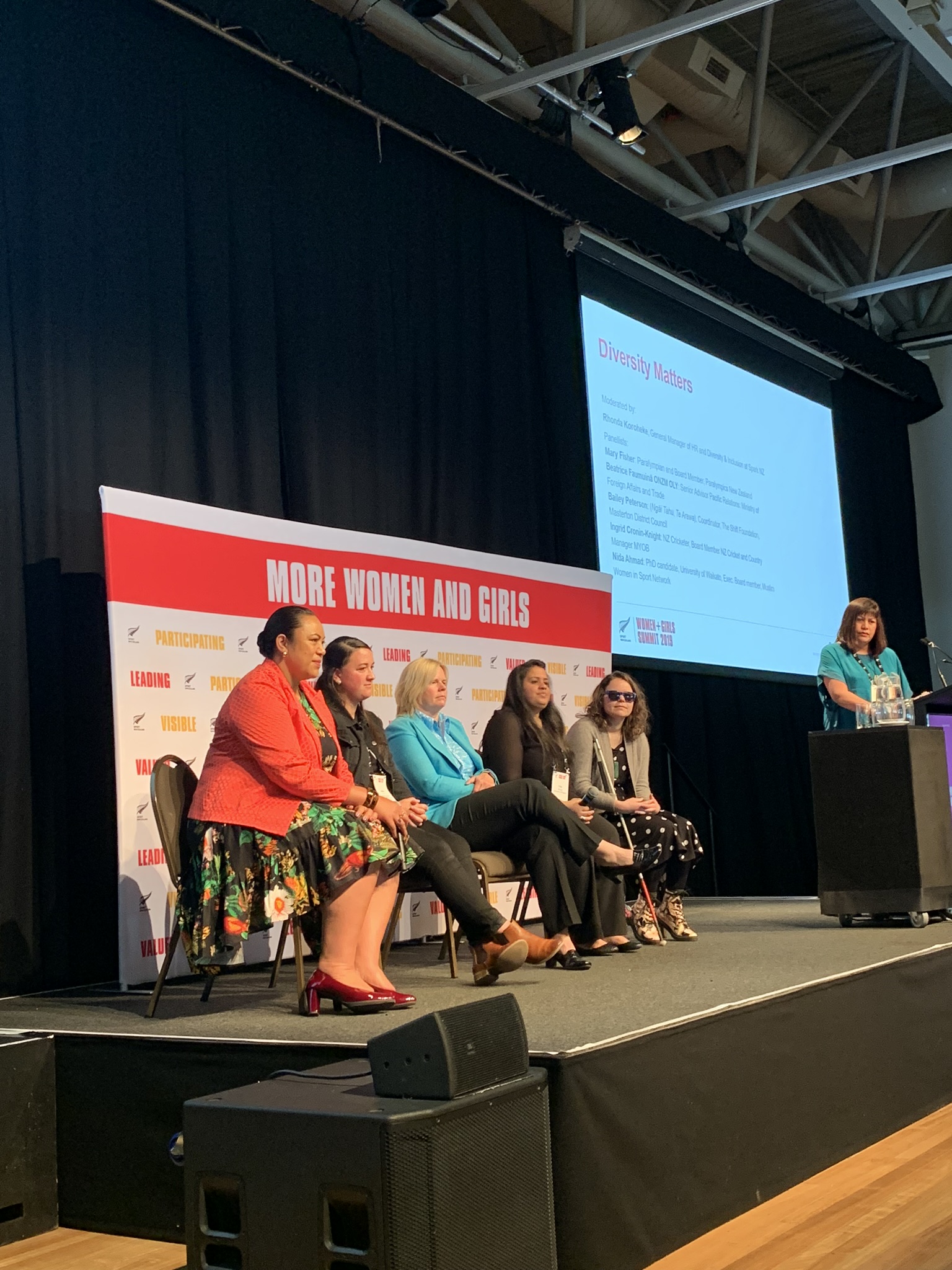 It may be one week since the Sport NZ Women & Girl's Summit, but here at Sport Wellington we're committed to continuing the conversation. The Summit, held at Te Papa and hosted by The SHIFT Foundation, Women In Sport Aotearoa (WISPA), and Sport NZ, saw over 300 delegates from around the country gather in Wellington to discuss how to ensure all women and girls reach their full potential in and through sport and active recreation.
"What impressed me the most was the amazing confidence that the young women who had won scholarships to attend the summit had when they were asked to speak on stage in front of 300 people," said Kirsten Kilmister, Commercial Development and Marketing Manager at Sport Wellington.
The young women Kirsten is referring to are the recipients of 20 scholarships awarded by the SHIFT Foundation to kōhine (young women) to ensure their voices were included in the conversation.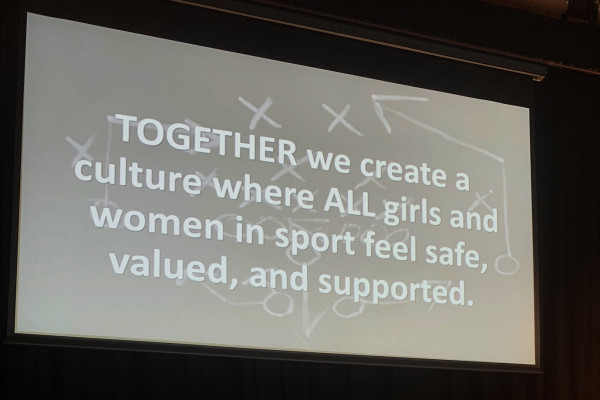 "The whole day had been insightful and thought-provoking, and to end it with the passion of those young women was an inspiration to be a voice of change," Kirsten added.
Along with the scholarship recipients, the day also featured an extensive and diverse range of keynote speakers, panellists, and facilitators. Some of the stand-out sessions for our nine Sport Wellington staff members in attendance included the session on Diversity and Inclusion, New Zealand Rugby's presentation on the process they're undertaking to create real culture change, and the keynote address from Dr. Nicole LaVoi on changing the narrative.
"It was awesome to see a diverse and inclusive panel sharing their thoughts and experiences during the Diversity and Inclusion morning session," said Meaghan Wilby, Community Sport Advisor. "These words are being used more and more often, but it was heartening to feel the real commitment from the room to embracing differences in order to create more inclusive and safe spaces."
In her Keynote address, Dr. LaVoi used data collected by the Tucker Center to demonstrate how to change damaging narratives around women and girls in sport. The Tucker Center is the first research center in the world dedicated to researching women and girls in sport.
Dr. LaVoi identified three key areas where narratives around women and girls in sport need to change:
Girls' participation in sport

Media conversation of female athlete and women's sport

Women in positions of power
She recommended using data to support your narrative shift but said that we have to be able to talk about the data in ways that create social change.
"Who and what we talk about tells us who and what we value," LaVoi said.
Sending nine staff members to the Summit reflects Sport Wellington's commitment to playing our part in ensuring all women and girls in our region reach their full potential in and through sport and active recreation.
"I was surprised at the absence of my peers (CEOs) from the audience given the huge focus on diversity and inclusion," said Phil Gibbons, Sport Wellington CEO. "It is a topic that we all have to show leadership in if we are to achieve diversity of thought throughout our entire organisation. I was really impressed with the approach and work NZ Rugby are doing in this space"
During the panel on diversity and inclusion, Beatrice Faumuina said she would like to see the sport and recreation sector to reflect the world we come from, and advocated for leaning into having these conversations, even if they're awkward or uncomfortable.
To continue the conversation, we asked some of our staff what surprised them and what they're going to do now.
Here's what some of them had to say:
Amanda Rasch – Healthy Lifestyles Co-ordinator
"What surprised me was the amount of effort, support, research and resources being put into females participating in sport/active movement – I never knew about WISPA or the Tucker Centre etc.
It has really opened my eyes to how other females experience sport growing up – I had a very tunnel vision perspective that other females had/have the same experience as I have growing up in sport which is totally not the case.
It was awesome to learn things both for work and as a rugby player – I'm really going to work on making close connections with the female teens that I work with, to gain their trust first and foremost. Also really considering putting myself in a coaching role and increasing the visibility of females in sport by not shying away from opportunities to grow the women's game."
Kirsten Kilmister – Commercial Development & Marketing Manager
"As part of my role at Sport Wellington, I want to proactively use our platforms to raise awareness and understanding of the importance of equity for women and girls in sport. Rather than relying on mainstream media, I'd like to create increased visibility, tell stories, and promote role models who will inspire young women.
On a personal level, with my involvement in clubs and on the committees, I will now think about what can be done to improve the experience for females and will look for opportunities to create change."
Ashleigh Baker – Healthy Lifestyles Manager
"What's good for women is good for everyone."
Becky Raymond – Young People Advisor (0-7)
It brought back to me how important it was to share perspectives from a variety of women. Even though I am a woman, there are still things I miss. It is just as important that we as women, not just men or companies, educate ourselves on all women's issues. Not just the ones that we naturally are aware of, so that we can truly advocate for all."
Read more about Sport New Zealand's commitment to Women and Girls