Sustainability and wellbeing are at the heart of new RTB partnership
9 October 2020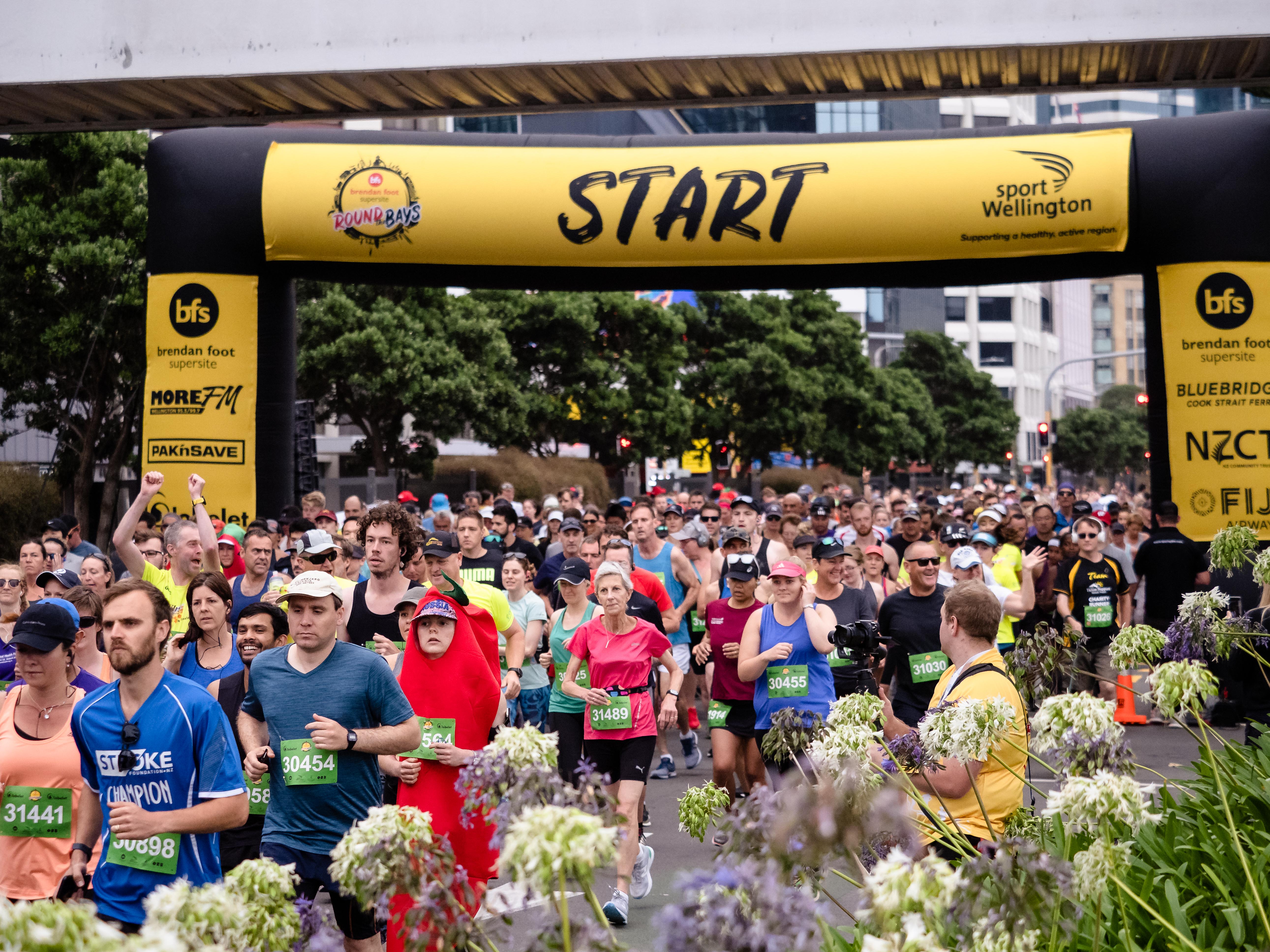 The most popular of the iconic Brendan Foot Supersite Round the Bays' five categories officially has a new sponsor for the 2021 event. The 6.5km Fun Run/Walk, which saw approximately 6000 participants in the 2020 event, will this year be sponsored by MAS (Medical Assurance Society).
"With MAS's focus on wellbeing and their commitment to providing help and support to not only their members but also the community, it's a natural partnership for the event," said Sport Wellington Event Director John Grieve. "Not only does MAS align with Sport Wellington's focus of ensuring everyone has equitable opportunities to be active, healthy and happy; but we also see a great connection between MAS's values and the event's main charity, the Mental Health Foundation. Both parties recognise the health benefits of being physically active and the unique opportunity Wellington Round the Bays offers people to do so."
MAS was originally set up for doctors by doctors back in 1921, but fast forward ninety-nine years and they now welcome all professionals along with their friends and families. MAS has a member base of around 37,000 professionals and offers a range of insurance and investment services.
"Sponsoring Wellington Round the Bays is a fantastic opportunity for us at MAS, and we can't wait to join everyone in the event," said Martin Stokes, CE at MAS. "As an insurance and investment mutual, our whole operation is aimed at investing in social and environmental impact through the MAS Foundation and our responsible investing approach. The focus this year from Round the Bays on mental health and sustainability is great to see, and we're excited to play a part. We'll see everyone at the starting line!"
Brendan Foot Supersite Round the Bays has a goal of being a waste free event by 2025. This commitment to sustainable business practice has seen a reduction in carbon emissions, use of recyclable flyers and the introduction of re-useable cups. With nearly $2billion in funds under management invested responsibly, MAS is dedicated to building a sustainable future for all New Zealanders. It also invests in health research, promotion, and education through the MAS Foundation – particularly targeting New Zealand communities where needs are greater, but health is persistently compromised. You can find out more about their responsible investing approach and the MAS Foundation at mas.co.nz.
Brendan Foot Supersite Round the Bays will take place on 21 February 2021 around Wellington's beautiful waterfront, where the whole family can enjoy a day of being active inclusive of their age and abilities.
Registrations for the 2021 event open 5th November at www.wellingtonroundthebays.co.nz.