New funding round focuses on play opportunities through Tū Manawa Active Aotearoa
28 January 2021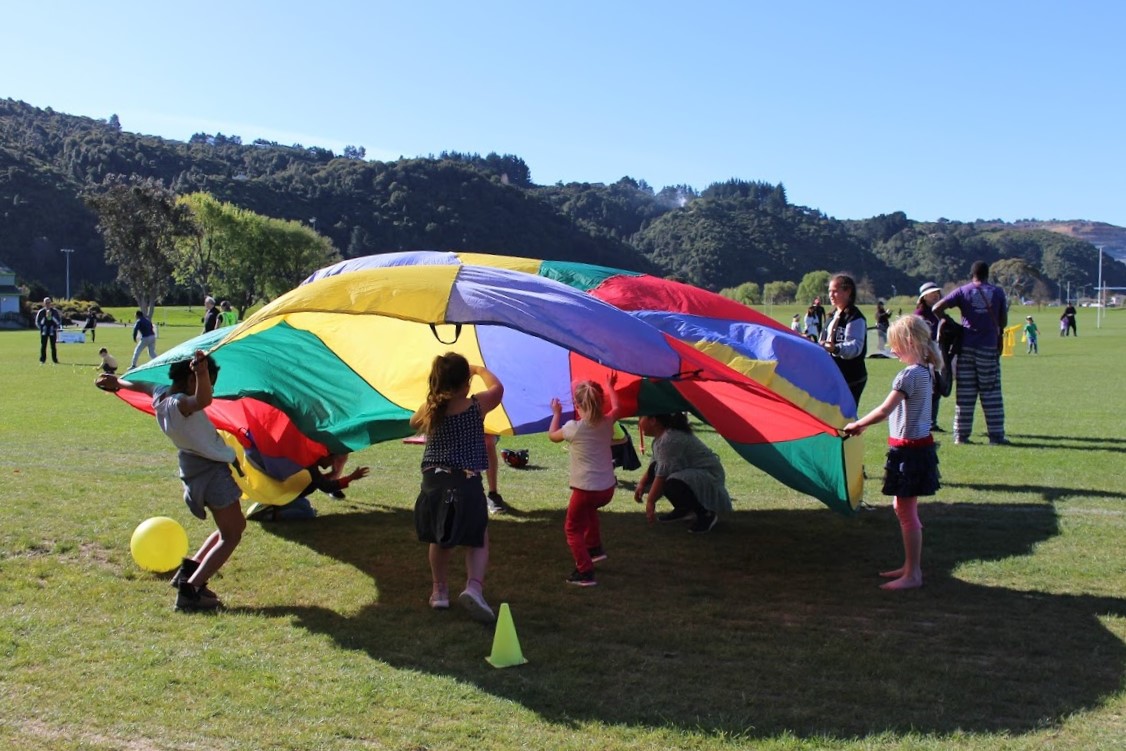 The final Open Funding Round of Tu Manawa Active Aotearoa for this investment year opens Monday 1 February. This Open Funding round will close Friday 5 March, while the Fast Fund will continue accepting applications $10,000 or less through to May 2021 (unless all Tū Manawa Active Aotearoa Funding is distributed prior to this date). Details on subsequent funding for future investment years will be released in the coming months.
Sport Wellington distributes the Tū Manawa Active Aotearoa fund on behalf of Sport NZ, who have asked all Regional Sports Trusts to fund at least 20% of projects from each of play, active recreation, and sport. To date and due to the high demand, Sport Wellington has funded a high percentage of sport and active recreation projects. As a result, we are particularly interested in receiving play applications through this third Open Funding Round.
Applications to fund play-based activities must meet the characteristics of play noted within the Fund's Community Guidelines (page 6). Play is characterised as:
intrinsically motivated (spontaneous)
personally directed
be freely chosen activities
We suggest reading the Hutt City Council Play Report for more information, as well as our guide to taking an insights approach to your application.
Outlined below are some examples of play projects that Sport Wellington have invested in to date:
Hutt City Council (Pukutakaro)

Pukutakaro is a play-based physical literacy project which visits schools within the Hutt Valley for 2 weeks of play opportunities. This project aims to enhance the school play environment by presenting new and exciting opportunities for our Tamariki to experience physical activity. In practice, facilitators create an unstructured environment with a range of relevant and innovative opportunities for experimentation and active movement. A continuous feedback conversation with participants enables the Playdays offering to respond to participant wants and needs.
Nature School NZ (Bush Sprouts programme)

Through working with children and their teachers and Schools, Nature School are opening up opportunities for outside play and active recreation to become a quality part of children's learning. Nature School understand that children learn and develop through child-lead free play in nature and that it is an important and viable teaching tool. Through this programme, teachers are enabled with the skills, confidence and knowledge to continue to give children quality experiences in nature.
Wellington City Council (Play Days)

A series of free Play Days in high deprivation areas around Wellington City. The aim is to provide quality experiences and to bring communities together and promote the importance and simplicity of play. The events will focus on the three principles of play; space, time and permission, and will not only encourage young people to get involved but will also educate parents about the proven benefits of play for tamariki in terms of their physical and mental development, and wellbeing.
For more information on the Tū Manawa Active Aotearoa fund please visit our Funding page. Any questions regarding the fund can be directed to our Partnership Advisor, Jamie at tumanawa@sportwellington.org.nz