Taonga tākaro tuku iho, play the Māori way
15 November 2021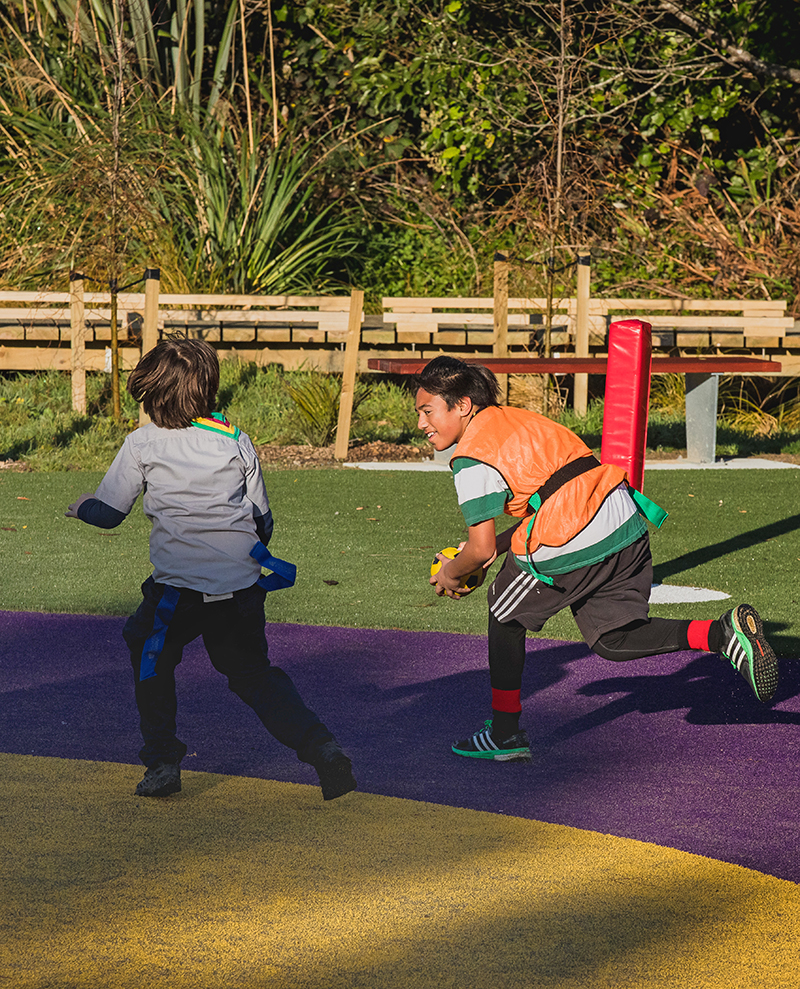 As we explore more about the benefits of play and the ways in which our tamariki (children) and rangatahi (young people) play, it's hard to not be curious about the traditional play of Māori. It might surprise you to discover that you may have already played some traditional games such as knuckle bones, hoops, skipping ropes and spinning tops.
Revitalisation of these traditions is invaluable in a time where play and whānau are so vital to our collective wellbeing.
"Māori have always looked to the past to inform ways to move into the future. Pūrākau for example hold a wealth of mātauranga, of traditional practices and frameworks that sustained our whānau in times of challenge and prosperity." - Voices of Māori Play Report, Ihi Aotearoa
Māori, like nearly all Kiwis for that matter, have an intrinsic connection with our environments. Be it the bush, beach, mountains, rivers or seas, Aotearoa provides unlimited opportunities to 'play with the environment'. People often feel an intangible connection when in a natural environment, like the feeling of bare feet on sand or in water. Dr Ihirangi Heke describes this connection for Māori, as whakapapa - a direct link to tīpuna (ancestors) and Atua (Gods).
Traditional Māori ideologies and practices were compromised as a result of colonisation. Fortunately, Māori were able to retain the knowledge of many games and activities. Several types of activities (described below) carry the common themes to reclaim, revitalise and re-establish traditional Māori practices. They continue to play a significant role in enhancing the wellbeing of Aotearoa through fun play, environmental connection, recreation and kaupapa whānau (community).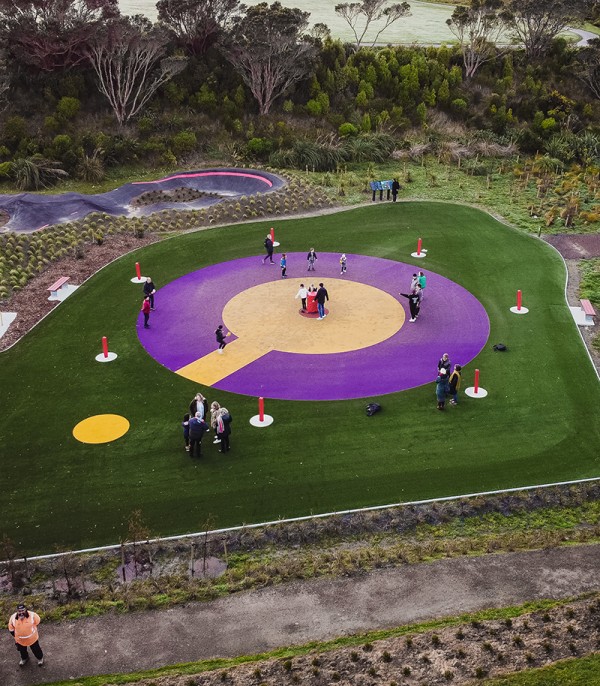 Much like the resurgence of Te Reo Māori, there is a growing movement to revitalise ngā Taonga Tākaro (Māori games and pastimes). Many Māori are building on this movement by embedding mātauranga Māori in contemporary settings.
Ihi Aotearoa Sport New Zealand have produced a report on the Voices of Māori Play, which we would like to acknowledge for the following summary and references.
Whare Tapere are traditionally community 'houses' where time is spent storytelling, dance, music, puppets, games and other entertainments including waiata, haka, kōrero purakau (story telling), Taonga Pūroro (musical instruments), ngā taonga-o-wharawhara (adornments), raranga (weaving), ngā karetao (puppets) and tākaro (games and amusements) each have a place in whare tapere, where knowledge and spirit are passed on through play.
Te Whare Tū Taua teaches us about battle formations, weaponry, attack and defence moves, dexterity, footwork, balance, speed, spacial awareness, proprioception, and economy of movement as well as rituals of engagement.
Ngā Taonga Tākaro (Traditional Māori games) Kī-o-Rahi is an action packed ball game based on the legend of Rahitūtakahina, poi toa which was traditionally used by Māori to sharpen reflexes, increase flexibility, and improve coordination and concentration, Tapueae, Horohopu and Ti Uru are just a few of the many fun traditional games being played today.
Waka Ama (outrigger canoe racing) is hugely popular with most polynesian cultures and Maori is no exception. Not surprising given the amazing ocean voyaging feats accomplished by Māori ancestors!
Kapa haka (Traditional dancing and performance) captures history, whakapapa, te reo Māori, music, movement and an intrinsic aspect of the wairua of te ao Māori. This particular part of Māori culture probably remained the most practiced of all these customs.
Māra Hūpara (traditional playgrounds) are natural educational playgrounds that employ pohatu/kohatu (rocks) and rakau (logs) and other objects from the natural environment. They are utilised in social protocols, game play, skill, strength and conditioning exercises. Hūpara encourages us to connect with the whenua (land) to help socially, spiritually and physically.
Te ao Hurihuri is a changing world, modern Māori are developing technologies and media to provide games based around mātauranga Māori with the development of new tabletop games, card games and online games. Examples of these are Upoko Pakaru, Tākaro and Kaupapa Game and Māori version of draughts called Mutorere that you can play online or in person.
Tū Mātau Ora are proud to be working with Wellington City Council and Nuku Ora to provide regular opportunities to encourage play through a Māori world view. This Summer, Tū Mātau Ora will be pushing play on the new Pukehuia Park Ki-O-Rahi turf (Newlands), they will be providing opportunities for local families to learn ngā taonga tākaro and spend quality time together. To get involved or for more support, please email us with your pātai (question).
Kia kawea tātou e te tākaro
Let us be taken by the spirit of play
Written by Pita Noanoa and Vanessa Mill, Tū Mātau Ora
About the authors:
Tū Mātau Ora (TMO) is a Wellington-based not-for-profit organisation founded on the vision of Mātauranga Māori informing positive outcomes for individuals, communities and our environments. Tū Mātau Ora encourages social and cultural connections for tamariki, rangatahi, whānau and our whole community, by providing opportunities to participate in traditional Māori games & activities, in a fun, safe environment.
Nuku Ora is the Wellington Regional Sports Trust. Our role across the wider Wellington region is advocating, supporting and growing emphasis on ensuring that play is an everyday part of children's lives to ensure that the benefits accrued from a playful childhood are not lost to reducing levels of free time for both adults and children.
Wellington City Council is the territorial authority for Wellington City, and is committed to promoting and advocating for play for tamariki and rangatahi throughout the city.
All three organisations aim to promote the importance of play, engage tamariki in a diverse range of play experiences and opportunities, connect whānau to safe places and space to play and enable parents and caregivers to play more, every day!