The Great Outdoors at Carterton School
27 June 2022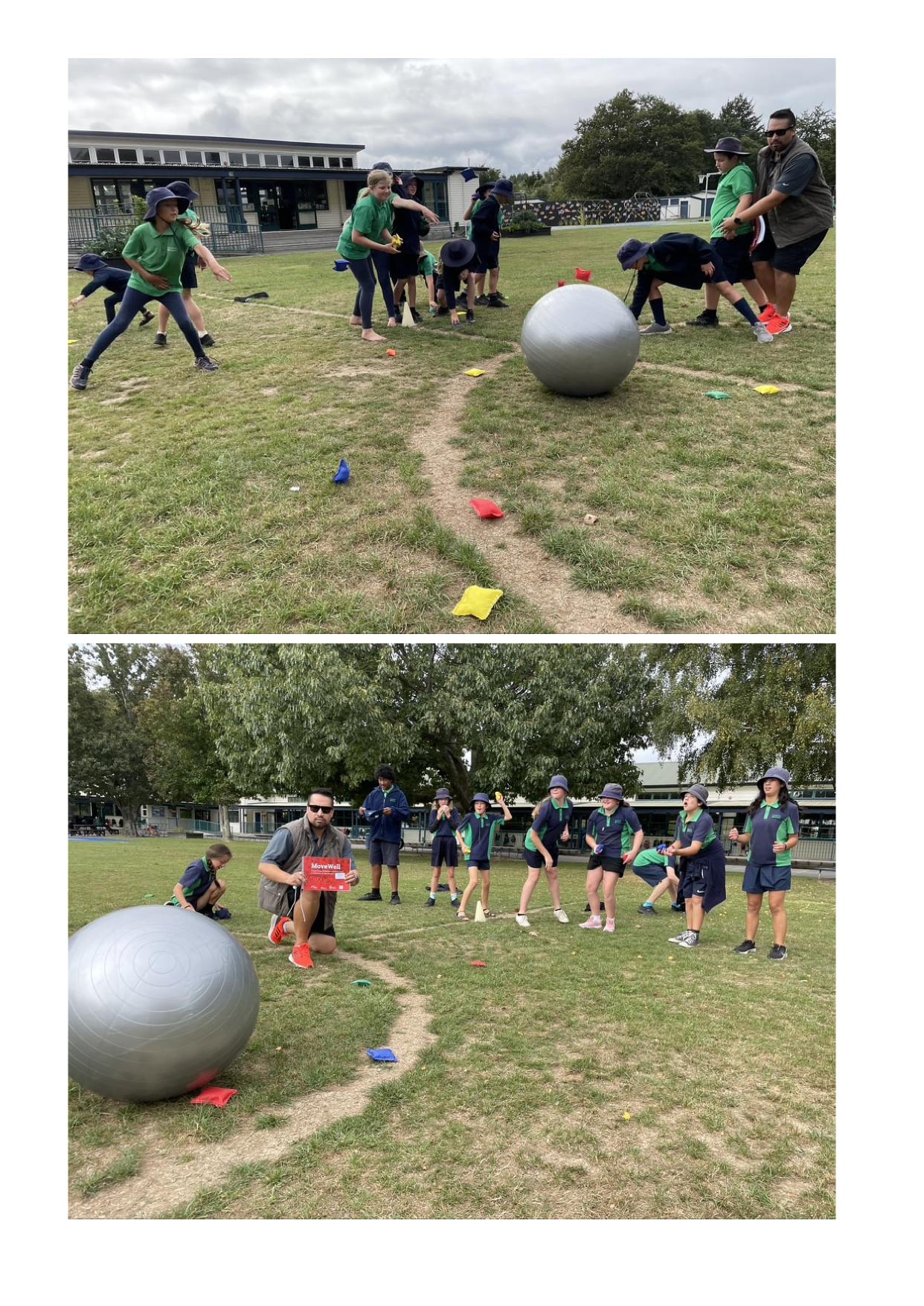 Carterton School jumped at the opportunity to be part of Phase 2 of Healthy Active Learning. Principal Matt Jackett saw an alignment with the Healthy Active Learning outcomes and the vision for the school. Under the school theme of 'The Great Outdoors' and the priorities for the year based around strengthening relationships, meaningful learning across all curriculum areas and a focus on physical activity they have a created a vibrant school atmosphere. This has been supported by the 'no cancellation' policy and a solution-based approach which was illustrated by designing an alternative event when the Round the Bays event went virtual.
Teacher, Ken Bailey was new to the school this year but jumped at the opportunity to lead and work alongside the Nuku Ora Healthy Active Learning Advisor. His passion, enthusiasm and the backing of the principal have been important factors in getting new initiatives going.
The MoveWell Resource has been unpacked through staff PLD and modelling sessions and has been an asset for the teachers to mix in with other activities and new ideas. Student voice was gathered, and the resounding response was tamariki wanted more activities.
What do you see at Carterton School?
Student led lunch time activities
A wide range of options for tamariki to be active
The increased profile of the House system through games and activities strengthening relationships across year groups
Easy access to bikes, hoverboards and gear across the day
Surplus soil being used for a pump track in conjunction with the council
Tree climbing
Staff involved in walking bus initiatives
Children active in raincoats on wet days (with change of clothes)
Inside activity alternatives in line with the 'no cancellation' policy
Learning 'through' movement coming to life
Valued physical activity
Happy and active tamariki!
So much has been packed into such a short time and the school is not resting on its laurels with more exciting initiatives in the pipeline.