Thousands get active around Wellington's waterfront
3 March 2020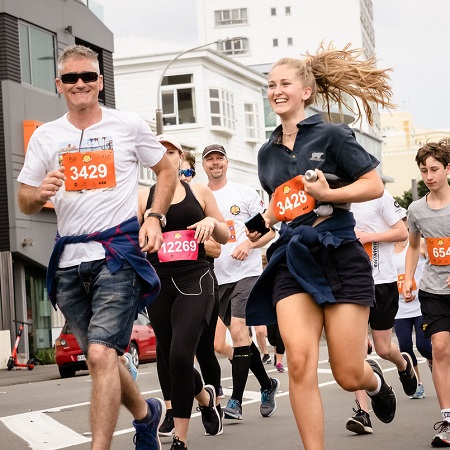 Way to go Wellington! 13,657 participants came out on Sunday 16 Feb to run, walk, or scooter around our beautiful waterfront and over 600 of them dressed as fruit and veg!
We might not have achieved the world record of 888 people dressing up as fruit and vegetables, but we don't mind as the event is all about participation and encouraging fitness and wellbeing – plus having fun!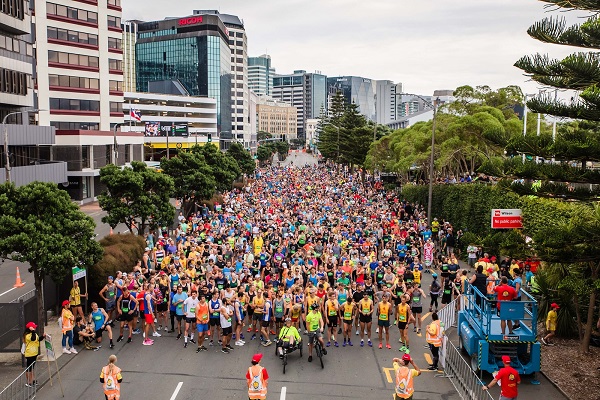 We had a wide range of participants get involved this year. Our youngest participant was only 4 weeks old! Contrastingly, our oldest participant was birthday girl Audrey, who turned 90 years old on the day and completed the whole 10km course in just over 2 hours! This really highlights Round the Bays is an event for the whole community.
Our Healthy Lifestyle Coordinators supported 266 Green Prescription participants taking part in the 6.5km event. This is our biggest group that we've had sign up over the years and it was great to hear the number of people who were completing the event for the first time, and those who achieved PBs from last year.
Run and Become was a new initiative this year, funded by KiwiSport, enabling 250 primary aged school children and their parent or guardian to do the 6.5km. This included transport, free entry and a medal upon completion, as well as training advice and helping the schools to establish PALS (children who become Physical Activity Leaders) prior to the event.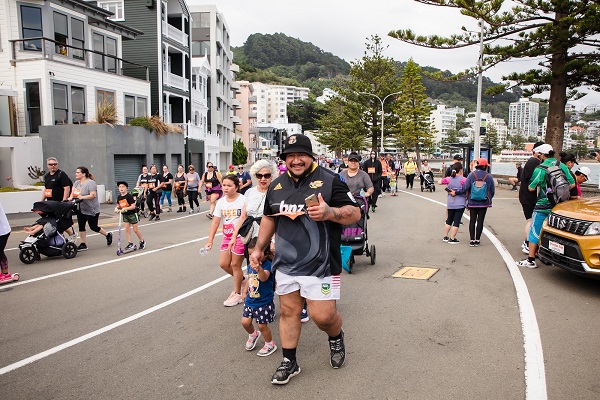 Thanks to funding from the Wellington City Council Waste Minimisation Seed Fund, we were able to reduce our waste by using Globelet reusable cups at the finish line as well as on-course. In addition to no longer using compostable cups on-course, this extra step took 14,000 plastic bottles out of the waste stream! Round the Bays is aiming to be a zero-waste event by 2025, a goal that Wellington City Council is highly supportive of.
The event couldn't take place without an army of volunteers. People get involved for a variety of reasons and we work hard to ensure that our volunteers have just as much of an enjoyable experience as participants. Volunteers are well prepared through orientation days and briefings, and each volunteer gets their very own Round the Bays t-shirt and cap to keep forever- showing they belong to our team. Our volunteer system also incorporates 'zone managers'. Zone managers are there on the day to make sure our volunteers are well-fed, watered and are taking breaks!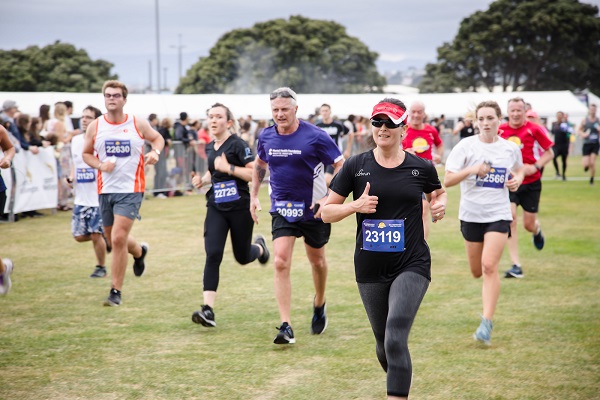 "I was really happy to be involved with Round the Bays this year and found it really inspiring for my own fitness goals be stationed with the half-marathon runners." – Jules Whitworth.
"I really appreciate your nice words and I want to thank you for the great experience we had helping you and other zone managers last Sunday. See you next year." - Nourhan Seliem. 
Fun, motivation, and cooling off were the focus of the on-course activations, which proved to be popular with the participants. The Wellington Batacuda dancers in the Fiji Airways zone had people dancing as they went past and the ever-popular Narukami Taiko drummers kept people going as they approached Kilbirnie Park and the finish line. Every year the Kio Bay residents keep people cool with their hoses and water guns and this year The Edge supplied a mist wall for Oriental Bay.
With Storm Troopers, cheerleaders and dressing up, the fun factor is definitely a focus that Sport Wellington wants to build on every year. "We're encouraging people to exercise and to just give it a go," says Phil Gibbons, CEO, Sport Wellington. "Thank you to all of the wonderful volunteers, sponsors, funders, participants and the Sport Wellington staff for all of their hard work in pulling this massive event together."
Participant's results are available on the event website www.wellingtonroundthebays.co.nz and photos can be purchased from Marathon Photos at www.marathon-photos.com
Kapura
Wellington Sportsperson of the Year Awards 2020
The Kapura Wellington Sportsperson of the Year Awards is our next big event, being held on 17 June. The nomination portal opens on 25 March but expressions of interest can be submitted now on www.wellingtonsportsawards.co.nz/nominations/