The Value of Volunteer Managers
29 July 2019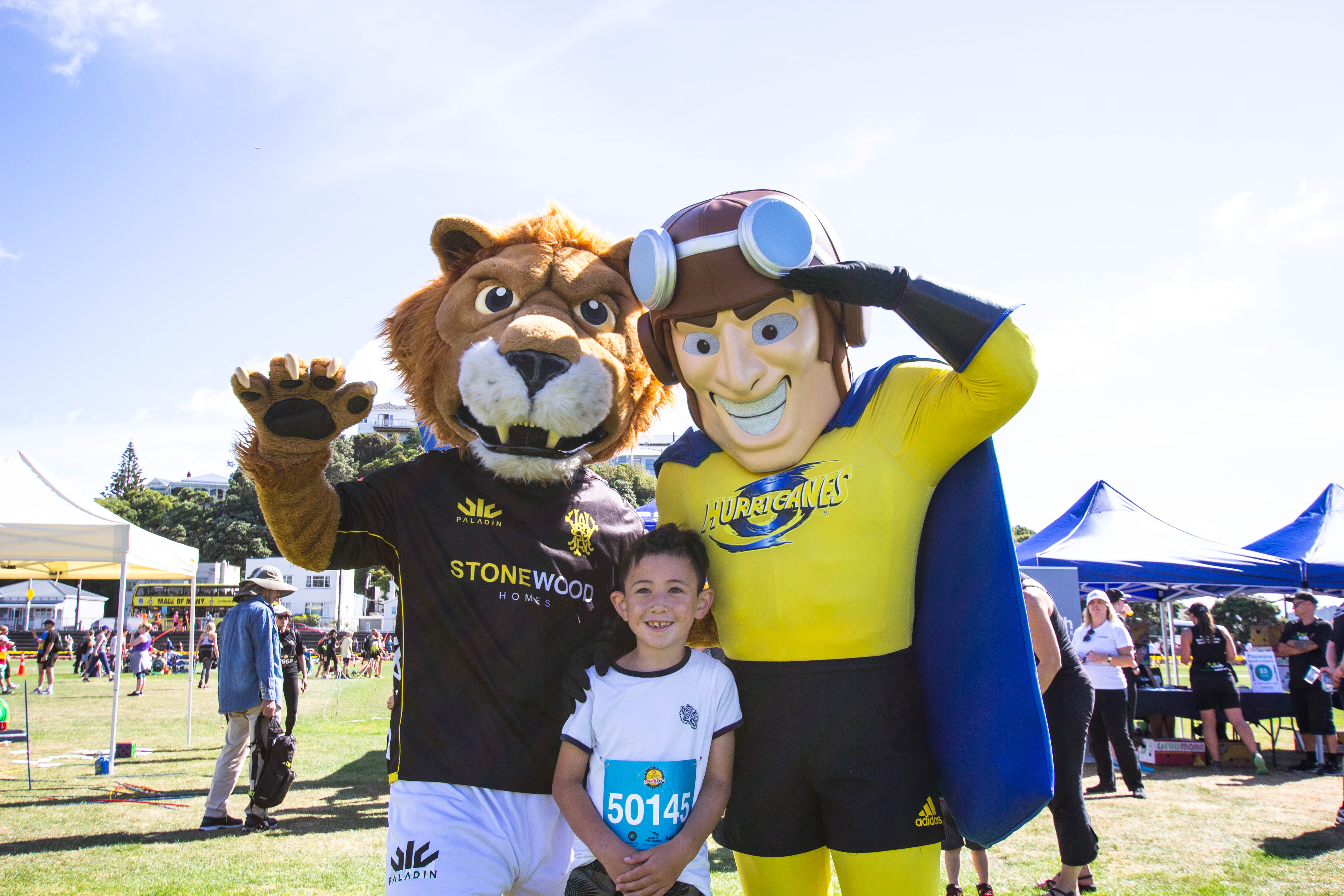 Volunteer managers are the unsung heroes of the world!
Volunteer managers that are well trained and well supported are important in organisations because they have the ability to develop volunteers skills and create a positive environment for all. The article below features how the healthcare facility Macmillian Cancer Support provide a high quality experience for volunteer managers through their their various training programmes and endless support.
Do you have a Volunteer Manager for your organisation?
If not, read below and get inspired!
The Original article is titled 'Bring Out the Extraordinary Through Continuous Improvement' and can be found from the online E-volunteering Journal Volume XVIII, Issue 3, April - July 2018
---
Recent events in the UK - such as the fire at Grenfell Tower and the terror attacks in London and Manchester - have shown what we in the charity and not-for-profit sector know to be true: that volunteering and community engagement is and remains a universally strong spirit. Without being asked to step in, people came forward during these recent devastating events to give their time and share their skills; to provide practical assistance, comfort, and support; and ultimately to create a sense of resilience and strength.
The New Year letter to the sector from Sir Stuart Etherington, the Chief Executive of the British NCVO (National Council for Voluntary Organisations), reflected this by emphasising that "volunteering strengthens communities. We know people find it fun, rewarding, and enriching. We know volunteering can be empowering and even in trying circumstances it can make people feel better about themselves and the world around them. We know it tends to engender compassion and understanding." https://blogs.ncvo.org.uk/2018/01/16/sir-stuart-etheringtons-new-year-letter-to-the-sector-2018/
But in order to support these initiatives and enable people to contribute effectively, it is vital to think about how to develop and provide the relevant set up. Evidence on collective efficacy has shown that without the appropriate infrastructure and support to co-ordinate efforts and offers of help, community action can dissipate rather than proliferate.
The Value of Well-trained and Well-supported Volunteer Managers
A key element of this infrastructure, we would argue, is having well-trained and well-supported people to provide the volunteer management. We are all familiar with the well-deserved accolade of volunteers to our organisation – and indeed the sector as a whole. But in order to enable volunteers to offer the greatest value, we need to recognise that Volunteer Managers matter as well.
To support this at Macmillan Cancer Support, and ensure a consistency across the organisation, we have decided to concentrate as much on the experience and support of those who directly manage our 25,000 volunteers as on the journey of the volunteers themselves. It is the personal impact of those who involve volunteers that can make all the difference between a good experience and a poor one, regardless of the exemplary materials we may have produced. All the retention tools organisations have created are great ways to help volunteers develop skills, experience new and exciting challenges, meet other people, recognise and reward participation, outstanding achievement, or long service. But these methods are only effective if the staff who manage volunteers are skilled, confident, and creative volunteer managers and know how to create and celebrate a range of approaches.
It is our vision that if we deliver a high-quality experience to those who manage, involve, or work with volunteers, they will then give a high-quality experience to volunteers who will be able to maximise their gifts of time to raise funds or deliver services. A Macmillan, this will ultimately lead to a high-quality experience to people living with cancer during their times of need.
To support this vision, we have developed an induction and training programme to help our staff (and those individuals who we indirectly fund to deliver our volunteering services) on how to manage volunteers at Macmillan.
An Induction into Volunteering and Training
At Macmillan, we provide an induction into volunteering for every new staff member who has a responsibility for involving or working with volunteers. The induction provides staff with an opportunity to learn more about the extent of volunteering across Macmillan, the support available to them, and Macmillan's expectations of them as volunteer managers. "Managing Volunteers" is a one-day, mandatory introductory training course designed to ensure successful volunteer management at Macmillan. It covers the essentials of good volunteer management, including compliance and managing risk. In 2017, we delivered 17 "Managing Volunteers" training sessions with over 200 attendees.
Last year, we also launched a virtual volunteer managers toolkit containing over 250 good practice documents, tools, and resources – an amalgamation of information developed by Macmillan over the years that includes examples of good practice from many of our own volunteer managers. The toolkit is the self-service arm of our support offer to volunteer managers, and is the first port of call for volunteer managers looking for guidance. Since its launch in June 2017, we have received 203 unique users and over 6,000-page views.
In 2017, we also launched volunteer manager "Learn and Share" sessions, providing an opportunity to bring together multi-disciplinary/directorate volunteer managers to the network, access peer support, and discuss a range of topics relating to volunteer management practice. Last year we held seven of these sessions, with over 70 volunteer managers attending.
Finally, we have the "Macmillan Volunteering Quality Standards" (MVQS), a good practice performance framework setting out Macmillan's expectations for volunteer management practice at Macmillan and in our volunteer-involving partner organisations. The MVQS is the backbone of our relationship with our volunteer managers; it is in part based on feedback from volunteers about their expectations of the optimum volunteer management experience and Macmillan's expectations of how it would like volunteer management practiced. The overall aim of the MVQS is to ensure both quality and consistency of practice in order to drive up standards of volunteer management across Macmillan.
How Our Volunteer Management Standards Evolved
Macmillan developed our volunteer management standards from within the organisation, through a user involvement process that drew directly on what our volunteers identified as their needs.
Our staff team is drawn from a wide range of volunteer management expertise, with several of the team members having been responsible for achieving the UK national quality standards – Investing in Volunteers (IiV) and Approved Provider Standard (APS) in previous organisations. Melanie, one of the authors of this article, was an Assessor for APS with Mentoring and Befriending Foundation; together with the existing knowledge on broader quality standards and continuous improvement within the organisation, we created the MVQS as a bespoke tool to recognise what volunteer management should cover within Macmillan.
Once we had developed the standards, we benchmarked them with existing external UK Quality Standards by speaking with national organisations responsible for administering national quality standards – including the National Council for Voluntary Organizations (NCVO) and the Mentoring Befriending Foundation – as well as internal Macmillan directorates with quality standards. Our MVQS is developed for individual volunteer managers to continuously improve their practice. The expectation is that through doing this, Macmillan would be in a position to achieve an organisation-wide quality standard for volunteer management.
At Macmillan, we have over 500 staff, partners, and volunteers who are responsible for managing our volunteers; of these, about 40 percent are considered full-time Volunteer Managers (i.e., the entire purpose of their job is volunteer management and they have volunteering in their job title). However, for the majority of the people who involve volunteers, this is only a part of their role.
Learning from Examples
We now want to share with you how improving the connections between staff and volunteers – and through ensuring that volunteer managers are properly equipped with the skills to do their role – helped create a positive, supportive, and innovative environment, where staff model behaviours that result in the best outcomes for our volunteers and where volunteers feel valued and inspired to do more. Consider Melanie Merrill's example:
Mel's recent volunteering experience exemplifies how it can so easily go wrong. She's a volunteer trampolining judge and club committee member. She began volunteering two years ago – partly due to the amount of time she spent at competitions through her daughter's participation as a gymnast but also because she knew that without club officials, the club would not be able to compete at higher level competitions. One Sunday last year, Mel volunteered to support the club friendly as an official. Based on her past volunteering experience for the club, her expectations were not high; however, on this occasion, even these minimal expectations were not met. For instance, she was not asked if she would like to volunteer, simply told she had been put down to judge; her shift didn't end when it was supposed to and overran by two hours; she was expected to help pack away equipment and clear up at the end; she had no time for a lunch break, and even had to buy her own coffee during the day. To add further insult, she wasn't thanked for her contribution and there was no communication afterwards to let her know about the impact that she had made towards fundraising for the club. All in all, Mel's volunteer experience was poor and as a result she has now stepped down from the committee and has not judged a competition since, but why? Could it be that those organising the event didn't have the skills needed to make sure she felt a core part of the team?
When we started working to create our quality standards, the picture across Macmillan wasn't necessarily dissimilar from Mel's own early experience as a volunteer trampolining judge. For instance, at Macmillan:
There were pockets of fantastic volunteer management but the volunteer experience was largely inconsistent.
Volunteers were not necessarily viewed as a priority by staff whose roles were not 100% volunteer management.
Complaints from volunteers were increasing – with lack of communication and support being the most cited.
Continuous Improvement, Proof in Numbers
So, what did we do to improve this situation?
First, we sought the views of our volunteers to better understand 1) their experiences with our volunteer management practice and 2) how we might make improvements.
This insight led to a better understanding of what our volunteers considered to be an 'optimum volunteer management experience.' For example, our volunteers reported that they wanted their inquiries to be acknowledged or responded to promptly by their volunteer manager; they asked that volunteer managers check in with them regularly; they wanted frequent communication, particularly about the impact of their contribution and the difference their volunteering was making to Macmillan and for people living with cancer.
Second, this invaluable insight into volunteer management practice from the perspective of our volunteers – combined with Macmillan's vision to drive up standards in volunteer management – led to the design and launch in 2014 of our bespoke quality standards, the MVQS.
As noted earlier, the MVQS is a quality framework that can assess and assure the quality of an individual's volunteer management skills and competencies, incorporating practical tools through our other support mechanisms that can help build skills and the confidence of volunteer managers whilst ensuring consistency across the organisation. The framework provides a systematic approach to volunteer management in Macmillan, and enables us to measure performance against a set of standards and measure against them continuously in order to improve.
The MVQS is now a mandatory requirement for all Macmillan staff who involve volunteers in their work, helping them to take responsibility for their own personal development. All staff are fully supported through a team of dedicated volunteering improvement advisers who provide training and coaching, including an induction day integrated into the wider Macmillan staff onboarding processes.
Since launching the quality standards, a total of 335 people have registered to work through them, and 141 people have achieved them. As we all know, recognising and rewarding volunteers is key to a motivation strategy.
Third, Macmillan has developed a reward scheme for its own volunteer managers who have successfully completed the standards, complete with a recognition certificate.
Feedback from those volunteer managers who have been through the standards has been overwhelmingly positive. Examples of this are found in the following quotes:
". . . being able to reflect on best practice and how I am currently managing my volunteers. It's made me change some of my ways of working for the better to be more consistent in my approach."
". . . it has shown areas of development needed but also shown my line manager where I am very good at managing volunteers."
". . . a great opportunity to review the ways of working we have embedded, to make sure we are always developing and looking for new ways to do things or improve… this is important as after a few years in volunteer coordinating there are some areas where I had become set in my ways."
As a result of our volunteer management development, tangible differences in the ways volunteers are being better supported and recognised are apparent in the numbers of volunteers being nominated for our awards and the number of regional recognition events. In 2016, 506 of our volunteers were nominated for our awards and this increased last year to 560 nominations. The number of events hosted by volunteer managers to say "thank you" to their volunteers increased from 18 in 2016 to 28 last year. We feel confident that the upward trend is due to volunteer managers better appreciating the benefit of these opportunities to not only show how they value their volunteers but to also who how they themselves feel appreciated in their roles.
Moving Forward at Macmillan and throughout the UK
Granted, volunteers are increasingly interested in – and demanding – ways to shape their own involvement. And the expectations of people using the services offered by the not-for-profit sector have become more about immediacy and individualism. As these changes take place, we recognize that volunteer management needs to be less about "telling" and more about enabling and encouraging flexibility. Volunteer managers – which for us means everyone who works with volunteers, not just paid staff members with that term in their job title – need to develop skills related to mobilising social action. This is something which has to be built into a supporting infrastructure. We owe it to our volunteers – who give their time, energy, and experience – to make their gift as effective as possible.
As Macmillan increasingly accepted the importance of the role of volunteer management, it has developed an increased recognition of the value of volunteer involvement in strategic issues. Within the last few years, we have been able to offer greater opportunities for volunteers to be involved within the organisation's decision making. This is recognised as a powerful incentive for our volunteers, and we recently received the following feedback: "It's good to hear, too, that feedback from volunteers is not only sought but also acted upon . . . it really makes a difference to know that our opinions are recognised and valued."
Macmillan has a thriving and active UK Volunteer Forum, made up of chairs of nine Regional Fora representing the geographic areas of the country and bringing together a variety of roles, ranging from fundraising to direct service providers. The forum members are equal participants with staff in developing the volunteering agenda for Macmillan. And they work with us to review the current state of volunteering within the organisation and use this information to develop our strategy.
The volunteers themselves predominantly determine who receives our volunteer awards, with 44 volunteers sitting on local awards panels that are supported but not led by staff. We are also involving volunteers in interviews for members of staff, including members of our senior leadership team. This step has been welcomed by everyone, including candidates. One of the volunteers involved in interviewing got in touch to thank us for the opportunity, saying: "There is a lot of work done around how we should reward and recognise volunteers. Macmillan is very good at giving volunteers the opportunity to get in involved in different strands of the organisation. I believe, this values the volunteer, immensely. . . For me, having been given the opportunity to be part of this interview process, was a high point in my volunteer journey. As a volunteer, I'm extremely proud to have been part of your team for the day." 
Keeping a balance between an efficient, supportive volunteer programme with a responsive and adaptable relationship carries all the way though a volunteer journey. Volunteers need to be supported once they're involved, in a way that is meaningful to them and meets their changing needs. Organisations which involve volunteers need to reflect on the importance of putting resources into their volunteering programmes, including equipping those who work with our volunteers. We aim to help our volunteer managers prepare well and plan for how they're going to welcome, support, and show off their volunteers throughout their time with us.
We recognise that Macmillan is in a fortunate position to be able to develop the skills which are needed in-house, a situation that may not be possible in all organizations. In these cases, there is a wealth of experience in the sector to help people learn the essential skills. In the UK, this includes the membership organisation, the Association of Volunteer Managers (AVM) https://volunteermanagers.org.uk/
The AVM is an independent body, run for and by volunteer managers, which provides information, advice, and training on a wide range of relevant subjects to people who manage volunteers regardless of field, discipline, or sector. On International Volunteer Managers Day 2017, AVM pledged to "empower, enable, and amplify the voice of all volunteer managers across the UK." A practical piece of advice for people interested in supporting or learning more about the professional development of volunteer managers would be to engage with these existing networks where you are and share resources and information. This benefits all volunteer managers – and ultimately the volunteers themselves.
Conclusion
Volunteer management is the golden thread that enables people giving their time to be engaged, supported, and motivated. And it ensures that volunteer management is recognised as a skill and a valued profession, essential to the continued flourishing of volunteers and, indeed, volunteering.
At a time when charities have been under scrutiny, it is critical to recognize the value and impact which volunteers bring as they extend the reach and resources of organizations and develop services and interventions which resonate within the community. And it is essential to empower everyone who works with volunteers to feel confident in their abilities and knowledgeable about how to work with an individual's and community's existing assets.
Training, developing, and supporting volunteer managers is the key way to enable volunteers to maximise their contribution and to ensure a valuable, sustainable, and impactful volunteering programme.
By Melanie Merrill and Ruth Leonard
Original article is from the online E-volunteering Journal Volume XVIII, Issue 3, April - July 2018