What I Learnt about Volunteer Management by Being a Volunteer
15 February 2019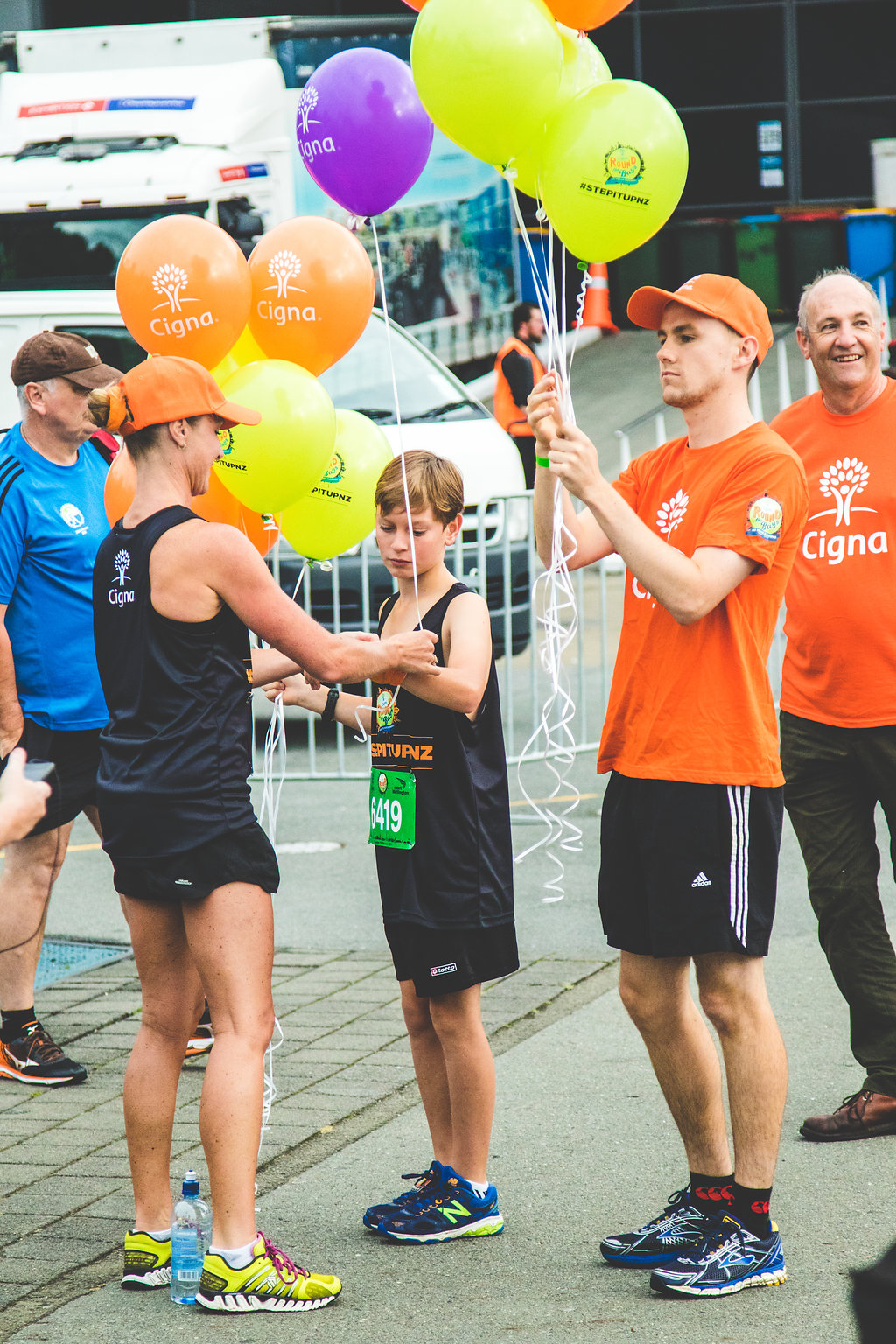 Do you have time in your life to volunteer? What about to voluntarily manage a team of volunteers?
Volunteerism is the lifeblood of many of the things we do, and so maintaining a strong and healthy volunteer force is as important as ever, despite the ever-growing 'busyness' of our lives.
The below article shares one woman's perspective on how she successfully manages volunteers - as a volunteer herself.
Original article published in the online journal e-Volunteerism. (Volume XIX, Issue 1, October 2019 - January 2019)
---
I have been a leader of volunteers for more than 16 years, most recently managing a program of over 500 volunteers for a large health service. Expectations are high, turnaround times can be tight, and most of my colleagues and executives don't understand just how difficult it can be to balance the strategic management of a volunteer program with the people management of such a large team.
While recently on maternity leave, I spent part of my leave time "standing on the outside looking in" at volunteer management. How? I spent time volunteering with three very different organisations.
I am a volunteer board member for

AAMoV

, the volunteer managers' professional association in Australia and New Zealand. (For more information about

AAMoV

please click 

here

).

I started a role supporting the co-ordination of volunteers for an organisation that supports local refugees.
I am working with my neighbours to make reusable Boomerang Bags for my community. (For more information about Boomerang Bags please click 

here

).
If you're anything like me, in order to meet the expectations of the CEO, board, manager, community, and your volunteers, you resort to running a pretty tight ship, creating hoops for people to jump through and rigid parameters that make it easy to "slot" well-credentialed volunteers into pre-defined roles. But my experience with these three groups, and how I've engaged with them, has led me to reflect on what I might need to do differently. In particular, I've been challenged to consider those who don't meet the "traditional" definition of a volunteer and don't have a lot of time to offer on a consistent basis.
Volunteering is changing and will continue to do so as society changes. Fewer people are volunteering and giving less time. People are unlikely to volunteer for ongoing roles and are turned off by lengthy onboarding processes. In this article, I explore my reflections as a volunteer and how it has changed the way I plan to engage volunteers.
Will volunteering fit into your crazy life?
If you're like most volunteers, you faced some pretty standard questions on your volunteer application form and in your interview including, "When are you available?" You might also have to tick some applicant boxes to mark what days and times of the day they are free. If only life were so neat and tidy!
I am a mum of two who works full time. My husband and I have little support, as relatives live thousands of kilometres away. I do Pilates and I take my kids to swimming lessons, sports, and various appointments. In between all of this I do household chores and try to catch up with friends. Volunteer opportunities have to fit into my busy, chaotic, often unpredictable life.
People often have the misconception that volunteers are those who have the most time to give. In my experience, volunteers are often the busiest people. They are caring for children or parents or grandchildren. They help out at the school bake sale or walk the neighbour's dog when they go on holiday. They make food for their friends who have just had a baby or are going through treatment for cancer. They take their elderly neighbour to appointments. They attend classes and make time for study. They are people with very little spare time but who are doing multiple things to support their community to make it the kind of place they want to live. And it is important that we acknowledge and honour these various contributions.
All this has led me to add a question I to my application process: "Tell me a bit about your lifestyle at the moment, the things you do, and how you feel volunteering will best fit into this lifestyle."
Not only do I need to understand how volunteering will fit into a volunteer's life and how I can offer some flexibility for them, potential volunteers need to be given an opportunity to realistically reflect on how volunteering will fit into their life. Is now the right time? Is my organisation the right one? Are they being realistic about what they are offering? 
You want to ensure you engage volunteers who can help you create a sustainable team and make sure volunteers can build a greater connection with your organisation to increase the likelihood of retention. Honouring the other commitments people have is a great way to get volunteers to love your organisation and want to support you however they can.
Allow volunteers to share roles
Because my time is precious, I need to be realistic about what I can offer. One of the volunteer roles I applied for was a "Volunteer Coordinator" for a tiny organisation who hope to grow. The role will be responsible for reviewing current documentation, developing new policies and writing up procedures, as well as being the contact point for volunteers. I submitted my application but explained I couldn't do the whole role, as I know how much time it would take.
I would, however, be very happy to offer my expertise to review their documentation and help them develop new resources they may need. They were very happy to accept my offer and I will be working alongside another volunteer who is interested in further developing her skills managing volunteers, a great outcome for us both and for the organisation.
As volunteer managers we often neatly arrange our volunteer roles so they cover a range of responsibilities or tasks, fit within a certain schedule or utilise a particular range of skills. If applicants can't meet all of these criteria then we encourage them to look at another role, or even a different organisation. But finding volunteers who are passionate about our cause is better for long-term engagement and the sustainability of our programs, and I believe that we should be doing the work to make opportunities flexible rather than making square volunteers fit into our round roles.
Offering flexibility is attractive to potential volunteers. Many organisations offer flexible rosters, but I would argue that there are other ways to appeal to potential volunteers when they are exploring opportunities that suit their needs.
For example:
Can you recruit two or more people to do the same job and allow them to work out amongst themselves who will attend each shift?

  I used to 'job share' a fortnightly shift as a volunteer so I only needed to attend once a month, but we had the authority to swap shifts if we needed to and this didn't require getting the coordinator to arrange it.




 

Can you split the tasks of a role so that

a number of

volunteers could be involved

? We have a library trolley at our hospital where volunteers take books around for patients to borrow. One of the tasks is to cover and catalogue newly donated books. While we thought we were doing the best thing offering variety to potential library volunteers, it turns out there are some volunteers who prefer the face-to-face contact with patients and others who prefer the company of books, content to sit in the office to tend to the texts.
My first commitment to offer flexibility to our volunteers will be to use our web-based database to allow volunteers to sign up for shifts on a weekly basis. This will enable volunteers to change the days and times, and even the roles they undertake in a way that fits in with their life.
What other ways could we creatively offer flexibility to volunteers to ensure that we're not shutting them out by being rigid about our roles and programs?
Keep your community engaged – frequently share stories about the positive impact your volunteers have in your community
I've wanted to be a part of one organisation who support recently housed refugees in our community since they first formed but haven't had time for the opportunities available. The organisation is very active on Facebook and frequently share the great work they do. From their posts I learnt about my new community members and their experiences in their home countries. I saw photos of the get togethers where our new community members shared "bring a plate" lunches with their neighbours, swapping recipes and cultural traditions. Their posts came up on my feed often which helped them stay on my radar and retained my passion for joining the team as soon as I was able to. Earlier this year the volunteer co-ordinator role was advertised and I jumped at the chance to support them.
In the era of social media, instant communication and global technology there are no excuses for not keeping in touch with our communities about the great work our volunteers are doing. Volunteering now doesn't always suit potential volunteers, but you can increase the chance of being the organisation they choose when the time is right if you remain at the forefront of their mind. Make them feel they will be celebrated. Let them see the difference they will make.
My commitment to change is to work with our communications team to share one story a month out about the impact of our volunteer team – whether a photo and reflection on our Facebook page, a video on our YouTube account or a story in our local paper. What will you do to share regular stories about the impact of your volunteers with your future volunteers?
Make applying to volunteer simple!
Applying to volunteer has been such a simple, quick process for me over the last six months. Writing a paragraph about myself in a short Survey Monkey form to nominate for a position on the board. Completing a simple GoogleDocs form to apply for the Volunteer Coordinator position. Sending a personal message on Facebook to get involved in our local Boomerang Bags group. The response from each organisation was swift. I felt like I was wanted, needed and that each organisation was excited to have me on board. I didn't have to follow up my applications or receive an automated email telling me how many applications they had to process and they would get to me as soon as possible.
I am guilty of creating application forms in the past that helped me more than they helped our potential volunteers. Long, cumbersome, more about gathering as much information as possible in an attempt to reduce my workload rather than just allowing the applicant to let me know "hey, I'm interested!"  Utilising the features of our web-based database we recently changed our process so people can send an initial expression of interest in advertised roles. We then follow up and have applicants provide more relevant information a little further into the process.
I have heard of numerous procedures in my time that minimise volunteer managers' workload but each of these either require more work of volunteers, or exclude groups in the community who aren't able to engage the way they "have" to – people who don't read or write the native language, people who don't use the internet or have an email address, people who don't have a licence or Working With Children Check because of policies that every volunteer must provide them.
I challenge you to remove barriers whose main purpose is to reduce your own workload and look at alternatives such as recruiting your own volunteers to help you create easy application processes, manage technology, interview volunteers, check credentialing, etc. As the experts in our sector we should be modelling to our organisations exactly how we can engage volunteers to help us work more efficiently and make our processes as simple as possible for volunteers without compromising risk management.
What is one thing you will change that will make your processes that little bit easier for potential volunteers to navigate?
One-off and home-based roles are the new black
At the moment the most satisfying of all three of my volunteer roles is working with my neighbours to make Boomerang Bags. Having moved here only a couple of years ago it is a wonderful chance to get to know people in my community and to make friends. But the most appealing thing about it?  There is no required commitment! I can choose how often I am involved. I can choose what I do and this can change each time I am involved. I can come and go, as I like allowing me to truly fit volunteering into my crazy life.
One month I can pop into a working bee and cut, sew, or iron. Then I can spend a couple of months putting together bags at home in my own time. And if I don't have time to spare I can donate unused material for other volunteers to make bags. My contribution is not measured by how often or in what capacity I am involved. It is measured collectively by how many bags we produce for our community and what we are doing to help each other and our community live sustainably. There is no pressure to meet a quota or turn up at particular times which means I volunteer guilt-free every time.
I work for a large health service. I know that creating one-off opportunities, home-based, or virtual roles can seem impossible. Perhaps these are not the type of roles you see as necessary for volunteers to support your organisational outcomes. But as professionals in volunteer management we should be thinking outside the box and we should be trying to engage a wide cross section of our community to extend our reach, including those who can't come in every week to fill a regular spot on a roster. Perhaps down the track the person who is formatting your newsletter from home, or doing some research for a committee, or providing feedback on your brochures or website will find a bit more time and will be able to give in other ways?  In the meantime, they are providing an important contribution to the services you provide and the experience of your staff, service users and community.
This one is going to be my biggest challenge. It is going to take creative thinking and a great sales pitch to our Executive. But I have an incredible team of volunteers who have amazing ideas about how they could support us in roles that don't require a regular commitment or coming into the hospital. I'm sure they will help us to come up with some brilliant ideas, and there might even be some who could undertake a short-term role creating our marketing strategy.
What roles have you introduced that allow volunteers to fit volunteering into their busy lives?
I truly am blessed to be a paid leader of volunteers – and I owe it to my sector to support organisations that don't have paid volunteer managers
I am a volunteer manager because I am passionate about making the world a better place. To be able to do what I do and get paid for it allows me to fulfil my heart and soul while also being able to pay the bills. So many of our necessary and important organisations don't have the funds to offer paid roles to lead and manage volunteers; these organisations are sustained by passion alone.
I started volunteering with the three organisations I have been talking about because of my own passion for their causes and how I want to enrich own community. But now I realise that I owe it to my profession to offer my expertise to small, volunteer-run organisations so that people can continue to try to change the world while not putting themselves or their volunteers at risk. Volunteering with these organisations helps me keep my finger on the pulse of the trends of volunteering rather than just reading about it in books and journals, or hearing about it in workshops. This isn't all to do with my learning style (I am a kinaesthetic learner – I need to learn by doing) but enables me to connect as a participant, not an observer.
I was at conference a few years ago where a colleague talked about how important she thinks it is to give others in our sector a hand up. I couldn't agree with her more – those of us in the position to give back, to share our knowledge, to allow people to support their communities even if it isn't through our own organisation, reaches to the core of why the volunteer sector exits. Because people want to make a difference in the world, to create the kind of world they want to live in, and to support their communities.
Conclusion
In summary, "the times, they are-a-changing" in the volunteer sector. In fact, they are always changing. As professionals in our sector, we owe it to our volunteers, our communities, our organisations, and service recipients to stay ahead of the game and to put in the work to create meaningful volunteer roles that are achievable for volunteers while also providing sustainability for our programs. What will you do differently for your volunteers? And what will you do to give back to the volunteer community?

Original article published in the online journal e-Volunteerism. (Volume XIX, Issue 1, October 2019 - January 2019)