What Does your Sport and Recreation Organisation Need to Consider When Entering Into a Lease?
29 July 2022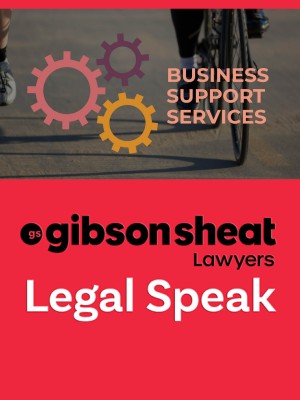 Many sport and recreation organisations will operate or run their activities on land that is leased. It is important to know what to look out for and to understand your lease obligations at the beginning, during and at the end of a lease.
What is a lease?
A lease is a contract between a "landlord" and "tenant". Under a lease, the landlord, who is the owner of the land, provides the tenant with the legal right to occupy or use the land for a period of time. The rights and obligations of the landlord and tenant will be set out in the lease.
There are many different types of leases, but leases are commonly drafted on Auckland District Law Society (ADLS) forms which are standardised templates used widely across New Zealand. The ADLS forms can be used as a base document and amended to suit your particular circumstances, intended use and property type.
What do I need to look out for in a lease?
There are many elements to a lease, we have listed out some key points below. A word of caution is that this list is not exhaustive and there are many elements to a lease that you will need to be aware of as a tenant.
Definition of Premises: It is important to look at the premises building and/or if possible any plans of the building to check that the premise buildings (and any carparks or other spaces) match what is described in the lease document.
Works and reinstatement: Consider if there needs to be any work or renovations done before you begin your lease and make sure it is clearly set out whether you or the landlord will be responsible for completing the works and who is paying for it. This might include installing fixed sports equipment, laying floor mats or hanging netting. You may wish to make the start of your lease conditional on the works being completed to your satisfaction.
At the end of your lease, you will have obligations to 'make good' – this means (depending on the wording in your lease) that you must return the premises to the landlord in the state that it was in at the start of the lease, subject to any fair wear and tear. So, using the examples above, this might mean removing any fixed sports equipment and taking away floor matting and nets. It's important to discuss with your landlord what your obligations will be at the end of your lease at the start of your lease so there are no surprises!
Rent and rent reviews: The rent is the amount payable for the lease by the tenant. This is usually calculated annually and paid monthly, but this can vary.
Some leases will require the rent to be reviewed at certain times throughout the lease. The most common methods of rent review are market rate and Consumer Price Index (CPI) or a combination of the two. With inflationary times ahead, as well as other cost pressures on sport and recreation organisations, it is important you understand the impact that these rent review clauses can have on the amount of rent you pay and whether you have an ability to challenge the basis of the reviewed rent.
Duration of lease and renewals: The lease term sets out how long the lease will be. Some leases provide for the ability to renew the rental period beyond the initial term. If you are looking to move into a premises that will be your club or organisation's home base, or you are going to be investing money into fitting out the premises to suit your sport, you may wish to negotiate a longer tenancy and/or a number of renewal rights. If cash flow is a concern for your sport and recreation organisation, you may wish to negotiate a shorter term with a number of renewal rights. You will also want to keep in mind any notice you need to give to exercise your renewal rights, these are normally set out in the lease and should be strictly followed.
It's recommended you seek legal advice prior to your organisation entering into a lease to ensure you can meet your obligations and that it is appropriate for your circumstances. If you have questions about your current or prospective lease, we're here to help. Please don't hesitate to contact Gibson Sheat with any questions you may have.