What is intellectual property anyway? Why should I care about it in relation to my sports or recreation organisation?
26 August 2022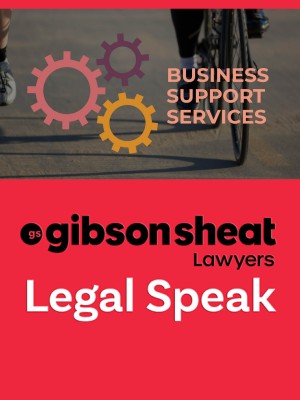 Imagine how much the Manchester United brand is worth or how much the Silver Lake deal was worth to New Zealand Rugby. Parkrun wouldn't be what it is without the public knowing the name 'Parkrun'. Not all sports and recreation clubs are in that league, but intellectual property is relevant no matter the size or level of club or organisation.
Examples of intellectual property in relation to sports and recreation clubs and organisations include:
team names;
logos;
team colours;
mascots;
uniforms; and
You might have started a five-a-side football team for five-year-olds and called it "Five for Five". It proves very popular and you start getting approached by people wanting to run the same format in another area. This is where intellectual property comes in. You can decide if you want to franchise, licence, partner or not have a bar of it.
Or you might be surprised when a local entrepreneur sets up a trestle table outside your club grounds selling jerseys with your club's logo on them and you know nothing about it.
You need to know what you have and you need to look after it. A bit like listing valuables on your insurance policy. You don't realise its value until its gone and it's too late.
There have been lots of legal wrangles over intellectual property in relation to both sports organisations and sports personalities:
Eddie Irvine, a United Kingdom motor racing driver, sued Talksport over the unauthorised use of a photograph of him on a promotional flyer.
Jonah Lomu's manager Phil Kingsley Jones got upset when a local artist creatively made a look-alike of him in toast and it was displayed at New World in Island Bay.
The British and Irish Lions hire local lawyers to take out search and seizure orders for a counterfeit kit when they tour.
Your club or organisation's intellectual property can provide many different sources of revenue: merchandising, sponsorship, broadcasting, franchising and licensing.
It is important that you take advice on what you have, whether it is worth protecting and how you should protect it. That way you can be precise about what it is you have to merchandise, sponsor, franchise, licence or sell and place a value on that. If you haven't protected it properly, then you are likely to have trouble exerting any value over it.
If the information in this article has raised some questions for you or you would like any further advice, please contact us directly at info@gibsonsheat.com or through the Nuku Ora Shared Services: business-support@nukuora.org.nz