Winning coach says self awareness is key to success
21 November 2019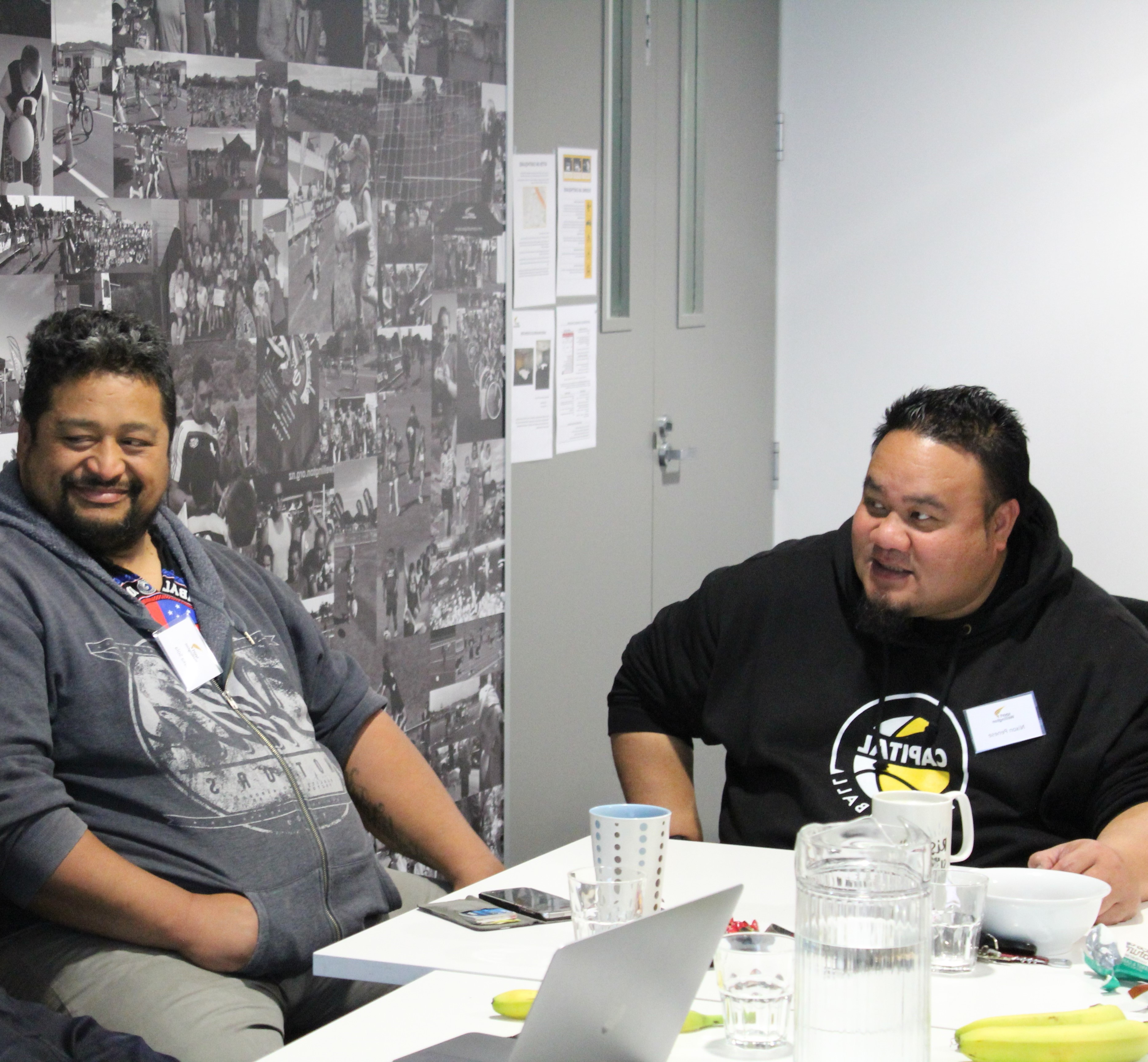 "I like to think that you can become successful as a person, once you know who you really are," says championship-winning basketball coach Nixon Penese. "And until you know who you are really, you're going to struggle.
If I want the team to be successful that I'm coaching, I really need to know me; and I really need to do a good job in regards to fulfilling all these things that's expected of me."
Nixon recently coached the Tawa College Boys Senior A Basketball team to become history-making Premier Pohlen Cup champions for 2019.
"I can honestly tell you that the success of the Tawa boys winning the Wellington season this year has a lot to do with me being vulnerable. Because really … it's not about how good your team is, it's about how good you are as a coach."
Releasing control
For Nixon, one of the keys to his success has been the transformational effect of allowing himself to be vulnerable; as well as developing self-responsibility and accountability for himself and within his team.
He says the boys on his team noticed a difference in his approach to coaching as he began giving them more space to make decisions and take ownership of what they were doing.
"Previously, I would never allow anything to happen without me saying so. But being able to just put it out there and not having the power to dictate the outcome – it really does help grow your people.
Because not only does it make them become accountable, it makes them feel important – that you're actually giving them the opportunity to come up with the result. I could see my boys grow in the way that I'm actually allowing space for them to learn and to make hard decisions."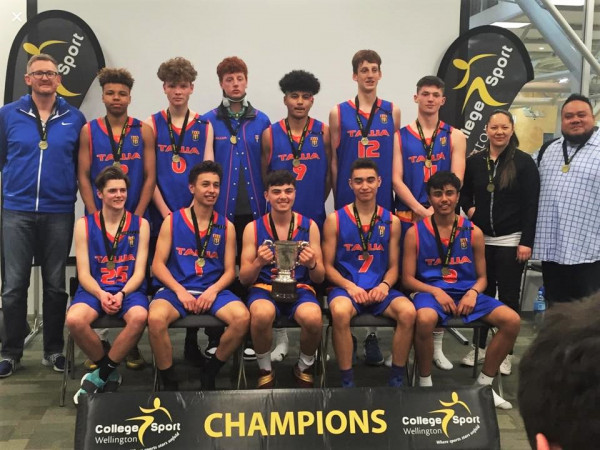 Despite his comfort talking about embracing vulnerability now, for Nixon it hasn't always been easy. In fact, Nixon used to be a self-proclaimed "hard-headed" coach.
"One of the guys said to me, 'When Coach Nixon gets angry, you can see it from the stadium. It became a joke …. But there was nothing to be proud of."
Continually learning
The basketball-loving coach puts this transformation down to his participation in the Performance Coach Advance programme – a Sport NZ-funded and Sport Wellington-delivered two-year coaching programme.
"I used to think that I don't need to learn anything anymore … that after school I actually know everything that I need to know; And looking back to those things that I used to do before I learned about PCA, I wish I can rewind the clock and do it again.
I wish that I'd never done those things; but I've never known any better because I've always had to blame somebody…. because it was never my fault."
For Nixon, understanding the impact of his own actions and taking time to consider how people perceive him are two of the biggest learnings from the programme. He speaks now to the importance of caring about how people perceive you and the effect this can have on your ability to be successful.
"I never used to think of it as something that worries me. But having the understanding of it now from the programme its massive, it's absolutely massive. It kind of brings me back down to earth, to reality.
Like 'Hello, Mr Penese, you really need to think about the things that you're saying before you're saying them. You really need to keep yourself checked in regards to your body language towards others.'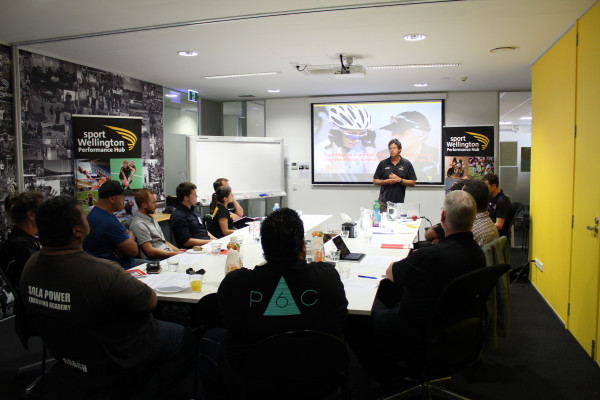 Sessions such as understanding how to develop character with Dr. Ralph Pim and the one-on-one work Nixon did with Sport Wellington's Performance Hub coach developers helped him develop this respect and understanding.
"I used to think I don't really care and that it really doesn't matter to me. Little did I know, it has a huge negative impact on the things that I'm doing around basketball. Which I did not understand at the time."
Before joining the PCA programme in 2018, if things went wrong, Nixon says he would always look for someone else to blame.
"When we lost a game, I would say 'you guys could have done better, but never mind. We'll go back and look at our preparation.' But I never once would look at me.
But now, when things don't work out. I look at myself. 'Why did we lose this game?' And it's quite funny because … I work out that I actually made mistakes in that game; in regards to my combinations, in regards to my time outs timing – it was me that lost that game. I did not do that before the programme. Cause I was never wrong, remember.
I was the man, come on now."
Lessons beyond coaching
Holding yourself accountable and being aware of your actions and decisions are critical to being a successful coach, he says, adding that these lessons apply not just to his coaching but to his life as a manager, employee, husband, father and friend.
"How often do people point the finger before they look at themselves? I have about 139 staff members and this is the kind of behaviour I deal with everyday. Someone will come up to me and say 'it didn't work because so and so and so'. No-one owns up or even have the understanding of their impact within the process."
Now when dealing with his staff members as the manager of the Warehouse, Porirua, Nixon says he asks them to consider what they could have done differently in certain situations.
"I'm able to share it with other people because not only as a coach, but as a person it's important that you know these things.
You've got to understand how you come across, you've got to understand that when it comes to impacting some sort of outcome, what is your part? Do you always blame others first, or do you look at what your impact is?"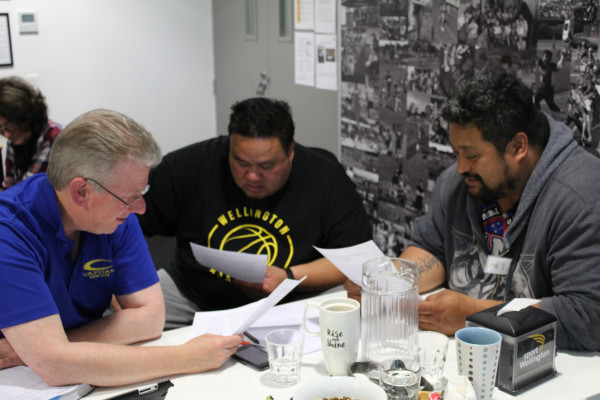 As well as his staff, Nixon says his wife and five daughters, especially his eldest have also benefited from the work he's done on the PCA programme.
"My wife said, 'I have noticed something in your coaching'. In her own words, she said 'Are you getting soft? It just looks like you're getting soft with your coaching'. I said 'no my darling, it's what you call being vulnerable.'
Then throughout the season, as she watched the boys become successful, she goes 'I get it now. Knowing you I can't believe you actually tried, and you made it work. Because you were one of the people that I've known my whole life who's not vulnerable with anything.'"
Changing perception
The gentle-mannered man with the easy smile readily admits that he used to live life on a pedestal.
"Sometimes we have to come back down … and give ourselves a reality check.
As human beings we can control our journey. We can pick and choose, just like how we can become vulnerable in a certain area and also having that clear understanding of our character and how we come across and how other people take us…it's such a powerful thing.
I didn't know. I wasn't educated enough to understand that part, but through the programme it's like wow. I felt really stupid all those years."
Nixon's story is an example of the power of strategic self-awareness and the strength that can come from embracing vulnerability. It's something the Sport Wellington Performance Hub advocates for and incorporates across all of the work it does – with coaches, athletes, parents, and sport administrators.
"It's done wonders for me," Nixon says of the programme. "Amazing things for me, not only for my coaching career, but as a father, as a husband, as a friend. And I'm able to share those things with all those people I care about and those people who are willing to listen."