Young leader attends global conference on using sport to effect positive change
29 October 2019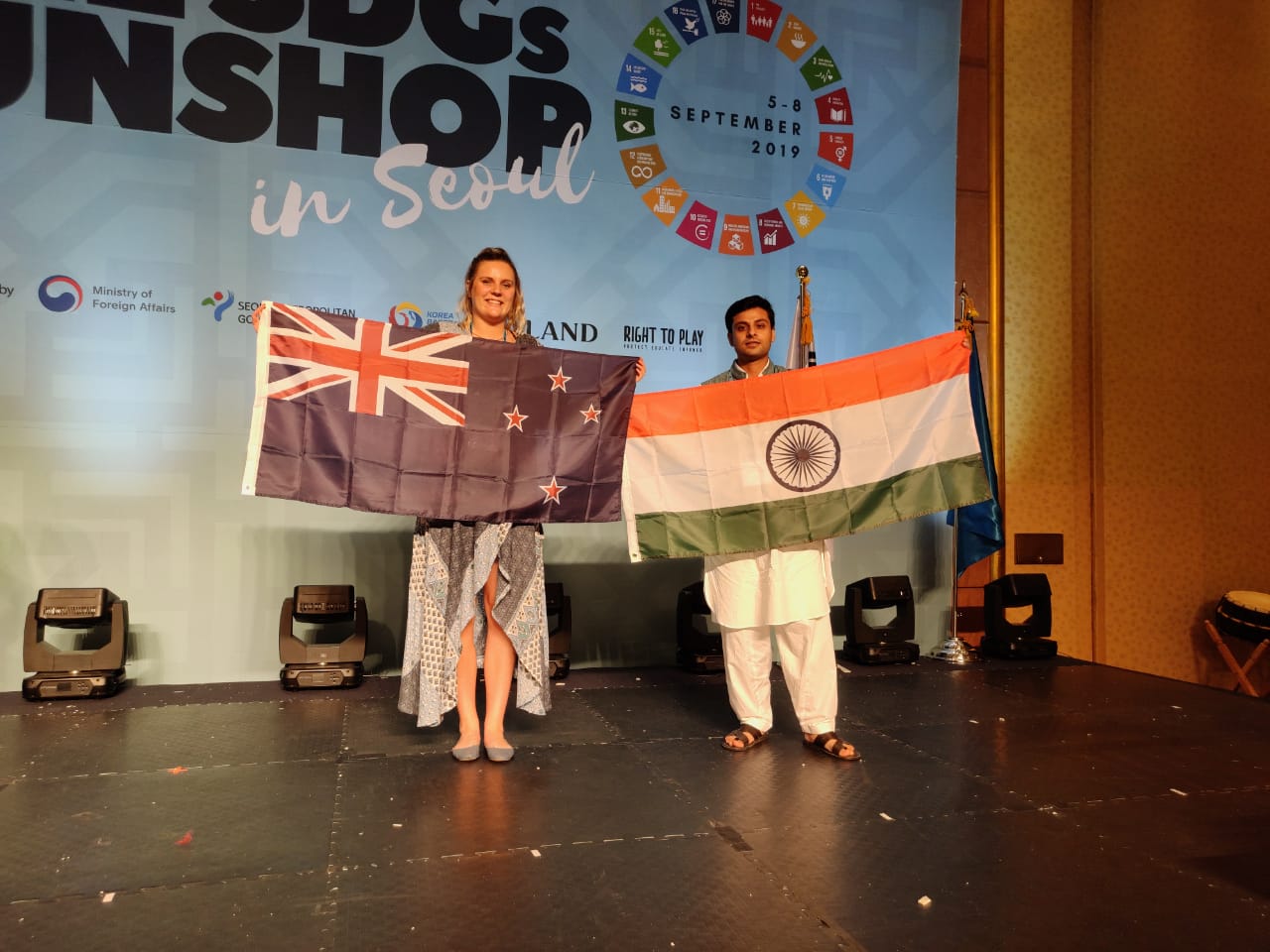 Sport has long been accepted as a tool for significant physical and psychological benefits for individuals, but what if it can have a wider impact – can sport be used to transform our world?
Meaghan Wilby, Community Sport Advisor for Sport Wellington, recently attended the UNESCO Sport & SDGs Youth Funshop, hosted by the United Nations Educational, Scientific and Cultural Organisation (UNESCO) in Seoul, South Korea.
The Funshop connected 70 young leaders from across Asia-Pacific who are using sport for positive social change. As New Zealand's only representative, Meaghan said her highlight from the event was the relationships she built with young leaders from other cultures who are all using sport to achieve the Sustainable Development Goals (SDGs).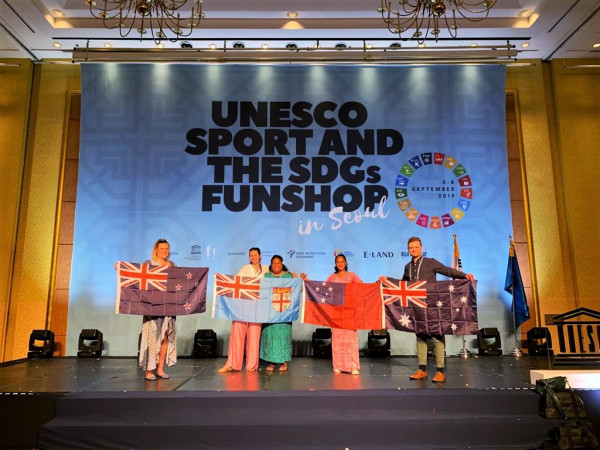 "The quality of people I met was incredible … hearing from other young leaders about the obstacles they are overcoming and the good they are achieving in challenging environments really made me step back and think about the power of sport and what we really can achieve through it," Meaghan said.
The Sustainable Development Goals are 17 objectives which call to action all countries to "promote prosperity while protecting the planet" and align with the United Nations 2030 Agenda for Sustainable Development - adopted by world leaders in September 2015.
"Prior to applying for this opportunity, I had never heard of the Sustainable Development Goals," Meaghan said. "Now I'm passionate about educating my co-workers, peers, and fellow Kiwis on what we can be doing to achieve these. We're lucky to live in a developed country like New Zealand, but there are still opportunities to positively change our world for the better, this work is still relevant to us."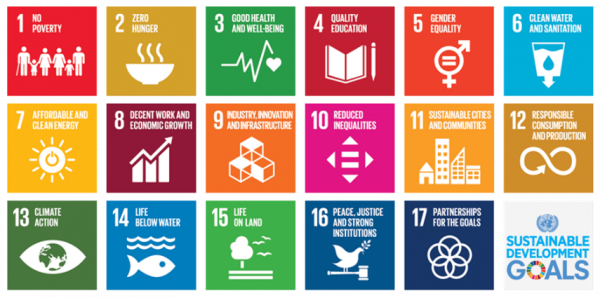 As part of the Community Sport team at Sport Wellington, Meaghan works in the Performance Hub on programmes that empower young people to achieve their potential.
"We believe that the experiences young people have in sport prepares and empowers them to be successful in life," Meaghan said. "Sport isn't just sport, I firmly believe that, and it was awesome to have the opportunity to spend three days talking with 70 other young people who are just as passionate and who also believe sport can be used to effect positive change in the world."
Learning about the other participant's programmes and initiatives challenged Meaghan to think in creative ways about how something familiar, sport, can be used to tackle social issues that are not always immediately considered to be connected.
An initiative that stood out to her was from a participant in India, who provides opportunities for young women in India to participate in physical activity and sources soccer balls from sustainable materials. Not only is this initiative aligned with SDG 5: Gender Equality, but also SDG 13: Climate Action, showing how sport can support the achievement of global goals, beginning from a simple question; where do our soccer balls come from?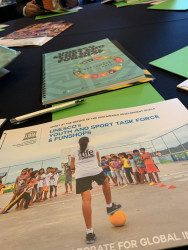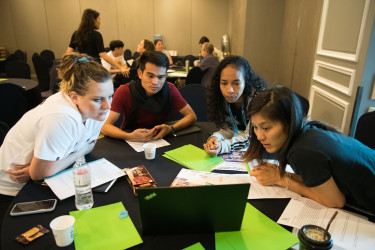 It is easy to think the achievement of international agendas and the responsibility of addressing global challenges related to "poverty, inequality, climate, environmental degradation, prosperity, peace and justice" just sits with policymakers, government and large organisations; however, the 2030 Agenda specifically highlights the importance of community initiatives as equally important to achieving these.
"At the Funshop, UNESCO emphasised the importance of connecting policymakers to grass-root initiatives and empowering the voices of youth as a way to do this," Meaghan said.
Like all participants, Meaghan was required to complete an application detailing examples of how she currently utilises sport to work towards achievement of the SDGs.
"Through the application process, it was interesting to learn how the work we are currently doing is already contributing to achieving these goals," she said. "For example, in our Coaching for Character pilot programme we work with secondary school coaches to assist them to intentionally target character development through sport in order to better prepare high-school children for the world. This aligns with SDG 3 – Good health and wellbeing, 4 – Quality Education, 5 – Gender Equality, and 16 – Peace, Justice and Strong Institutions."
In her work in the Performance Hub, Meaghan works with athletes, coaches, sport administrators and parents to ensure young people have quality experiences in sport.
"We educate young people on the fundamentals of wellbeing, and creates environments that encourage creative thinking, team-work, physical activity, and social inclusion," she said. "We're committed to developing Great Wellingtonians; people who are confident, motivated and believe they can have a positive influence on the world around them – and we use sport to do this."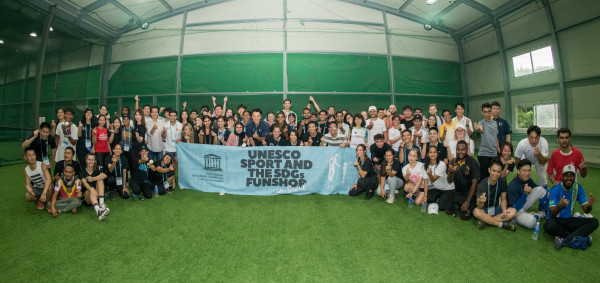 Meaghan has returned to New Zealand inspired to build upon the work she is already doing. She speaks passionately about educating people about SDGs, both colleagues and community.
"The exciting thing is, so many of us are already doing this work, we just don't realise it or aren't aligned in the language we use," she said. "If we are going to achieve these global goals, we need to educate so more people start using the same language to unify the awesome work we do. That's where we start.
After that, the possibilities get really exciting. We've got a great opportunity to think creatively and innovatively about what we're going to do in the next 10 years to achieve these goals. How does it look for young people? For all people?"
Exactly what Meaghan is going to do next is still undefined, but she's come back "bubbling with ideas and enthusiasm."
"I was so incredibly lucky to have this opportunity," she said. "I really want to work with our youth to help educate and empower them to take action themselves. It can't be just me telling people what they need to do. I just want to share my experience and show other people what is possible – that's what the Funshop and meeting all the incredible young leaders showed me -- just what is possible through sport.
How cool would it be to get young people in New Zealand believing the same, and then taking action themselves?"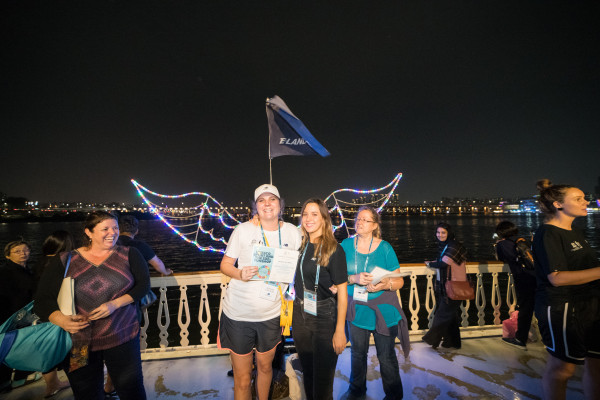 Since the Funshop, Meaghan has formally joined the Youth and Sport Task Force and is a member of the Programme & Development Support Committee and the Partnerships & Sponsorship Committee, and is the Editorial Content Director for the Social Media and Outreach Committee.
The Funshop was designed by youth who participated in the Inaugural Funshop in 2015. The original 20 young leaders then formed the Youth and Sport Task Force and, with the support from UNESCO, chose five objectives which they wanted to focus on during this year's Funshop:
Supporting meaningful youth empowerment,
Promoting health and fighting non-communicable diseases (NCDs),
Driving social inclusion and gender equality,
Raising awareness and spreading the message about climate change, and
Preventing violent extremism (PVE).
"The Task Force believes in doing things "By Youth, With Youth, For Youth," and this is supported by UNESCO, which is awesome," Meaghan explained.
In its role as the United Nations' lead agency for Physical Education and Sport, with its aim being to harness the power of sport towards individual and societal benefits, UNESCO identified Sport for Development as one of six areas where its Social and Human Sciences Programme will focus efforts to achieve the SDGs. They state that "sport can also unite, engage and mobilize diverse populations towards a common goal."
To read more about UNESCO and the SDGs, visit UNESCO's website. To connect with Sport Wellington, contact Meaghan.