We want water to be the first drink of choice at all of our activities and events around the Wellington region. Thanks to the Wellington Dental Association, Nuku Ora has a portable water station for hire! This is available FREE of charge to any school and community events. There are several other hydration stations around the region for hire too, view the locations and contact details below.


Hydration station specifications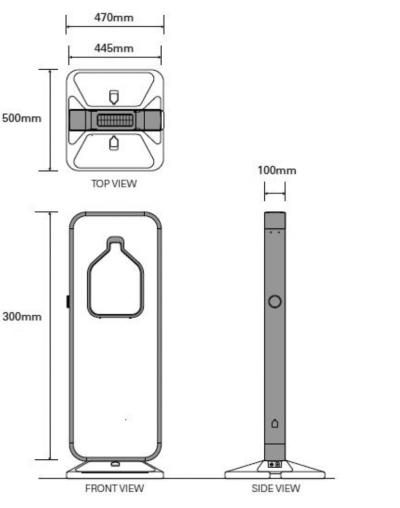 Product Features
1300mm height
Interchangeable branding panels
Durable bag for unit and accessories
Drainage system eliminates standing water
Stand alone unit or interconnect multiple units
Bottle rest / single handed use
Heavy duty chassis and internal frame
Wheelchair Accessibility – Designed with DDA features
One-hand bottle refill
Anti-bacterial nozzles
Dual sided
Frequently Asked Questions
Is it easy to set up?
To see how easy it is to set up watch the set up video (above). An instruction card is provided in a pocket in the carry bag.


Is it good for large events?
One unit is not normally enough for large events. There is the capacity to link multiple units together - refer to the Hydration Station Hire List. Bulk Water is a commercial organisation that caters for large events with multi stations and their own portable water supply.


What taps are able to be used?
All regular outside garden taps are suitable. A two piece tap attachment is included in the bag which covers two different tap sizes. The tap attachment is suitable for the station hoses but not standard garden hoses.


Is there a water fountain included?
No, the station is only for filling water bottles. There are larger stations within the region which have a fountain and bottle filling capability.

Is it easy to transport?
Yes. The station fits in most small cars with the back seat down. It comes in a large canvas bag with wheels. There is also a strap to help with carrying it up steps etc.


How much does it cost to hire?
It is free to be used in the Wellington Region for schools and community organisations.


What paperwork is required when hiring?
A Loan Agreement will be emailed and needs to be completed to confirm the booking.


Where is it held?
The station is kept in the Nuku Ora office at Level 1, 223 Thorndon Quay, Wellington. Pick-up and drop off details are normally from the office.