Healthy Active Learning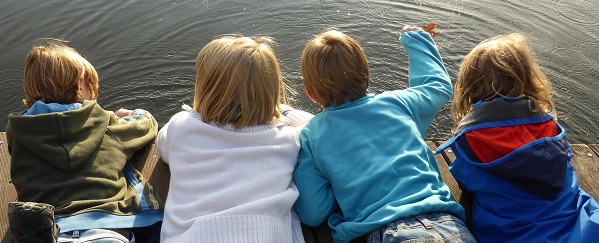 Supporting schools and early learning services to improve child and youth wellbeing through healthy eating and quality physical activity.
Healthy Active Learning is a new Wellbeing Budget initiative that will promote and improve healthy eating and physical activity in schools, kura and early learning services across Aotearoa.
As part of this joint Ministry of Health, Ministry of Education and Sport New Zealand initiative - a new investment of $47.6 million over four years - schools, kura and early learning services will be supported through new curriculum resources and a new health promotion workforce. Many primary and intermediate schools will also benefit from the work of physical activity advisors.
It's based on evidence showing children's nutrition and physical activity are linked to both academic achievements and improved physical and mental health. Research shows that only seven per cent of young people aged 5 to 18 are meeting the New Zealand guidelines for physical activity through sport, exercise and active recreation.
Position papers by Physical Education New Zealand (PENZ) – Te Ao Kori Aotearoa
The first of PENZ's position papers and webinars have kicked off for 2021 looking at Primary School Cross Country events, which will look at the "traditional way cross-country is run" and the impact it has on our ākonga and talks about different ways schools can do Cross Country.
Competitive cross country events in primary schools read the Position Paper.
External providers in physical education in primary schools read the Position Paper.
What is quality physical education

(coming soon)

What boards of trustees should look for in effective reporting on physical education achievement

(coming soon)
PENZ is a professional non-profit organisation and incorporated society for people interested in promoting quality physical education. They actively promote and develop physical education within New Zealand for teachers and students. The organisation also supports educators and others within the sector by providing opportunities for people to develop knowledge and understanding about all aspects of physical education. View their website.
The Team
The Healthy Active Team at Nuku Ora work with school leaders and teachers to support the provision of play, sport and physical education. They are taking a needs-based approach and aim to build upon good existing practice and upskill teachers to be more competent and confident in delivering high-quality physical activity experiences.
The following are some examples of the support that the team offers to schools and kura:
Co-teach with syndicates and individual teachers to model good practice and offer hands-on development
Deliver PLD to all staff based on the needs of each school
Applying the underlying concepts of Physical Education to physical activity delivery in school e.g. Hauora and Te Whare Tapa Whā
Improving teacher's knowledge and application of the HPE curriculum
Forward planning to integrate quality physical activity as part of the school's strategic plan
Making links between HPE delivery and school values
Integrating PE across other curricular subjects
Help strengthen connections with the wider community, including whānau and local health and physical activity providers 
If you have any questions for our Healthy Active Learning team, please e-mail Pembroke Chambers - Healthy Active Learning Manager at pembrokec@nukuora.org.nz.