Healthy Active Learning

Healthy Active Learning is a joint government initiative between Sport New Zealand and the Ministries of Health and Education to improve the wellbeing of tamariki through healthy eating, drinking and quality physical activity. This is driven by a $47m Government commitment to the Child and Youth Wellbeing Strategy.
The Team
The Healthy Active Team at Nuku Ora consists of one Manager, three Advisors and two Community Connectors. We work with school leaders and teachers to support the provision of play, sport and physical education. We take a needs-based approach and aim to build upon good existing practice and upskill teachers to be more competent and confident in delivering high-quality physical activity experiences.
The following are some examples of the support that the team offers to schools and kura:
Co-teach with syndicates and individual teachers to model good practice and offer hands-on development
Deliver PLD to all staff based on the needs of each school
Applying the underlying concepts of Physical Education to physical activity delivery in school e.g. Hauora and Te Whare Tapa Whā
Improving teacher's knowledge and application of the HPE curriculum
Forward planning to integrate quality physical activity as part of the school's strategic plan
Making links between HPE delivery and school values
Integrating PE across other curricular subjects
Help strengthen connections with the wider community, including whānau and engaging more volunteers
Playground activity mapping
Student voice collection
PALs (Physical Activity Leaders) training for senior students


Read our term 2 schools udpate
Nuku Ora Community Mapping Tools
Schools could use these maps to benefit teachers, students and whānau by:
Knowing the local facilities and parks/playgrounds in the school area and planning for EOTC or activities outside of the school grounds.
Help with meeting the requirements around Strand D: Healthy Communities and Environments.
Schools' engagement with local clubs - having a quick link guide without doing all of the research yourself.
Sharing information from the map with whānau and students about the closest club they are interested in or if they want to know what activities their children could get involved in.
Sharing the map with new whānau to the area so they can get a good sense of the land's layout within their community.
Show to whānau at community evenings- letting them know what's out there.


Read the latest updates: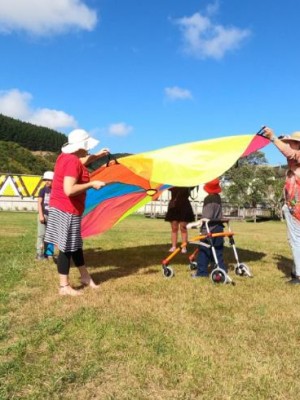 1 June 2021
Play Days for the whānau at Linden School
Over the school holidays, community Play Days are hosted in various suburbs by the council and Wellington City Mission. Our Nuku Ora Healthy Active Le…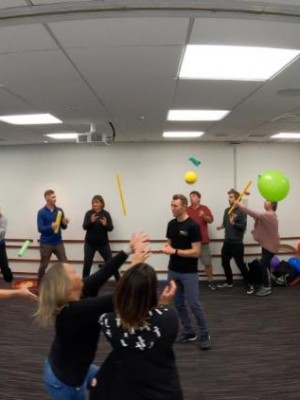 19 May 2021
Empowering lead teachers through Cultural Connections and Strand D
How do we engage our students in meaningful learning and activities that get them involved and interacting with their local community and environment?…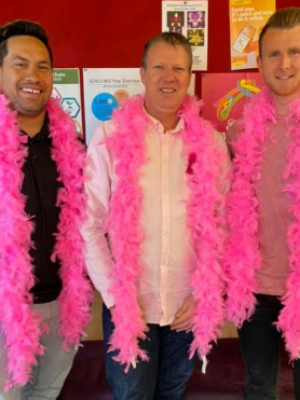 5 May 2021
A shift in staff hauora at Wilford School
Hauora is a key part of Wilford School's new strategic vision and wants to implement more learning and initiatives within their school to help everyon…
For more information about Healthy Active Learning head to the Sport NZ website. If you have any questions for our Healthy Active Learning Team, please e-mail Pembroke Chambers - Healthy Active Learning Manager at pembrokec@nukuora.org.nz.