We understand making changes to our routines with food and active movement can be scary and confusing. There is so much information that it is easy to get confused. One thing that we are sure of is that nutritious food and regular activity are important for feeling well.
On this page:
Food

Movement:
---
Food
1. Moving away from fad diets
How many times have you tried a way of eating that included cutting out a food group, restricting calories, or any other type of 'rule'? More and more evidence is coming out that diets don't work. But, if not diets, then what? We suggest:
2. What is a balanced plate?
This is Canada's Healthy Plate model, isn't it beautiful? It's pretty similar to our New Zealand one too. Diabetes New Zealand has put this essential of healthy eating visual together, including what serving sizes look like.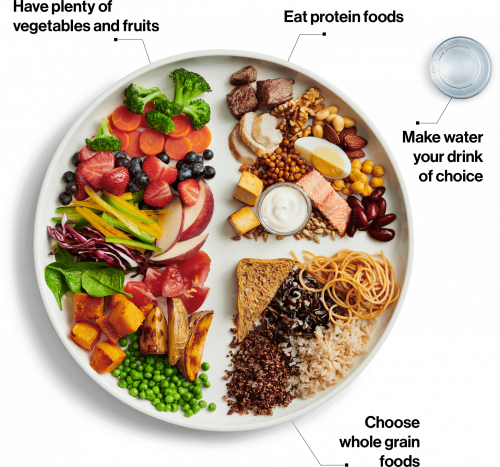 3. Snack Smarter
What types of food are you munching on between meals? We've made this Snack Smarter resource for you to download, print out, or share online with your friends.
4. Meal planning
Do you sometimes get to the end of the day and can't think of what to make for dinner? Making a plan at the start of the week may reduce stress at the end of the day. It may also help you shop and eat smarter, by making your weekly shop cheaper and your meals go further - yay for leftovers. Download this planner and give it a go.
5. Food on a budget
Is money tight? Here are some options for affordable, healthy kai.
Opt for seasonal, local produce, which you'll find at the weekend markets or with the Wellington Region Fruit and Vegetable co-op. These cost $10.00 - $12.00 per 'bag' and can last you up to two weeks!
Frozen vegetables are a great way to make sure you always have some healthy kai on hand
Dried and canned goods like oats, milk powder, tinned tomatoes, are handy to have in the pantry as they last a long time
Buy meat in bulk and freeze pre-cut portions
Use the price tag at the supermarket to compare the 'per 100g cost'. Next time look out for the bulk rice versus 2-minute rice sachets
Love Food Hate Waste also has some good ideas for making food go further, check them out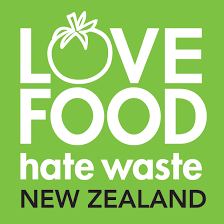 6. Increase your food awareness: Label reading
Have you ever looked at the back of a food packet? We've put together an Understanding Labels guide to help you learn what to look for on a NIP (Nutrient Information Panel). We've borrowed the Heart Foundations 10-10-5 guide, and added the recommendation for sodium. Per 100g look for:
Fat: Less than 5g
Sugar: Less than 10g (unless the product has natural fruit sugar, less than 25g)
Salt: Less than 400mg
Fibre: More than 5g
This guide is not made to tell you what you should and shouldn't be eating. It is here to help build your awareness around what is in your food so that you can make mindful food choices.
7. What milk is right for you?
Have you ever been confused about the different types of milk on the market, or wondered what one is the right for you? Not all milk is created equal when it comes to nutrition. We have created a resource to help you figure out what milk suit you and your family best, so you can get the most out of this nutritious food. See what milk will work for you.


8. Easy food swaps
Needing some ideas for food swaps? We've got you covered. Use this resource to chat with your whānau about positive food choices. We've added in one of our favourite meals, Nachos, to show an example of different swaps you can make your meals that much better! In regards to your food choices, remember to keep these three keywords in mind: Balance, Moderation and Variety. View the resource.
---
Movement

1. Finding motivation for movement
Getting back into exercise? Feel like you need to move your body more but can't find the motivation? It might help to think about your goals, and what is practical for you. Check out our finding motivation for movement resource, which is a reminder about the difference between, and the benefits of, resistance, cardio, flexibility and balance.
Instead of picking just one, see if you can incorporate a variety into your week - even if it's a 10-minute block to start. Work up to 30 minutes a day. Try out our new walking challenge resource!

Are you still trying to figure out how to get motivated? Find out more on our Taha Wairua page.
2. Household exercise equipment
Want to get moving at home but don't have any weights to use? We've got you covered. Check out our Get moving with household items resource with a load of ideas using things you may have at your place. One of our favourites is using a bag of potatoes for some kettlebell swings - who would have thought? Click the image to view the resource.
3. Fundamental movement skills for children
There is no doubt that kids are always moving! Most activities adults do, kids find a way to do as well. But there are some movements, that kids may not learn, or pick up on their own. Fundamental movement skills are important for the motor development of children's physical, cognitive, and social growth. Click here to find a list of activities for our tamariki.
4. Live Stronger for Longer: Community Strength and Balance classes
The Live Stronger for Longer movement provides practical information and advice on how to stay active, well and independent for older adults and those caring for older adults. Find out about all the strength and balance classes around the region here. Grab a family member and give one a try.