Many Rangatahi Experience Pressure to Perform and Don't Feel 'Good Enough'
13 March 2023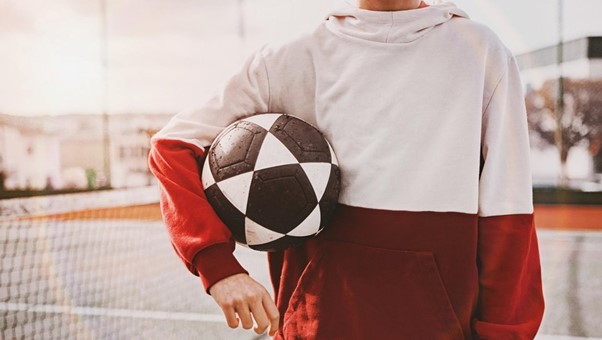 Many rangatahi experience pressure to perform and don't feel 'good enough'
Through both the qualitative interviews and the quantitative surveys, the response was clear, many rangatahi feel that they aren't good enough. This comes both from external pressure (coaches and parents/caregivers) and their own internal pressure and negative self-talk. ​
Based on insights from the 'Future of Rangatahi Sport in NZ' this fear of judgement usually centers around:
1.  Being humiliated or embarrassed.  
​Doing something wrong in front of others causes embarrassment.  This is often caused by having high standards placed on them and a fear of failing to meet those standards​.
2.  Letting the team down.  ​
This came through as a feeling of "not being good enough", having a low perception of their competence, or not feeling physically fit enough. ​
Due to these concerns, some rangatahi spend time looking at videos and doing extra work out of fear they are not good enough. Often this pressure, combined with pressure to perform in other areas such as school, becomes too much and they quit – whereas with some support and encouragement, they'd stick with it.
Perfectionism
"If a youth athlete sets unrealistic goals, is never satisfied with performance, and is afraid to fail or make mistakes, then they may be experiencing perfectionism. Perfectionism can also be at play when people expect too much of a youth athlete (i.e., other people impose perfectionism on youth athletes) or a youth athlete expects too much of others and criticises them (e.g., teammates)."
What can you do to support rangatahi with these feelings?
The following articles from the Balance is Better website provide useful information.
Read this Balance is Better article on 'being a perfectionist in sport' to understand how perfectionism affects the youth experience and what you can do to help.
How to Help Athletes with Failure "Responding to failure can be difficult for parents and coaches. Nobody wants to fail, and the sense of vulnerability that often accompanies moments of perceived failure can be incredibly challenging. But these instances are an inevitable part of sport, and it's vital that we know how to support young athletes when they occur."
Encouraging a growth mindset
This Balance is Better article 'How do I Support my Child to Maintain a Love of Sport Regardless of Ability' discusses the relationship between competence and motivation and the Self-Determination Theory. It also discusses the environment (relating to training and competition) and how this affects behaviour and encouraging a growth mindset approach.
If we can change perceptions from "I can't do this" to "I can't do this yet", celebrate improvements, and help rangatahi to learn to embrace challenges as part of growth and development, the sense of overwhelm and/or fear of failure will diminish.
Other growth mindset articles
Key Ways Parents Can Use Sport to Develop a Growth Mindset in Their Child - Balance is Better
How Coaches Can Help Young Athletes Develop a Growth Mindset?  - Balance is Better
Constructive feedback
Young people crave and thrive on constructive feedback. It helps them to get better and to develop the sense that they are achieving something. However, there is a fine line between constructive feedback and criticism.
Constructive feedback is...​
Helpful and supportive, rather than to vent frustration or to berate ​

Toward the individual as well as the team.​
Negative criticism carries with it a great sense of failure and of shame that rangatahi carry with them. Often a way to avoid carrying that shame is to drop out. Read this Balance is Better article 'How many times should I tell you' for advice on how to bring out the best in people.
As a coach or parent, sometimes we need to think about mistakes (particularly repeated mistakes) as a learning conflict and consider how a mistake might be being shaped by factors outside of an athlete's awareness or control.
In our next RSU article, we look at coming into a new season, if you haven't already, it's time to think about how flexible you are in your club/sport offering to attract rangatahi participation.