Tackling Ableism to Increase Participation of Disabled Young People in Sport, PE & Recreation Research Project
18 September 2023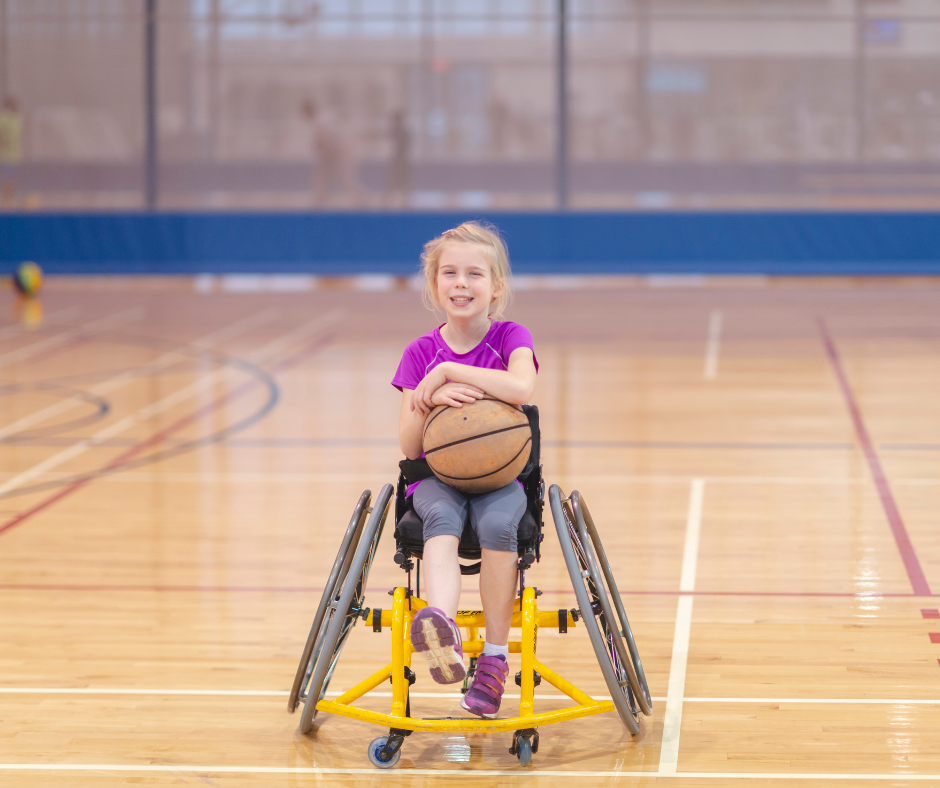 Article written by Kirsten Kilmister, Community Development Manager, Nuku Ora, an attendee at one of four research project workshops.
On 24 July, Nuku Ora hosted Dr. Penelope Carroll's Wellington workshop with stakeholders from the Sport, PE and Active Recreation sectors as part of Phase 2 of the Tackling Ableism research project she is leading.
Organisations represented included Recreation Aotearoa, College Sport Wellington, Wellington Netball Centre, Kelly Sports, Outward Bound, Sport NZ, dsport, Hockey Manawatu, Hutt Valley High, Wellington City Council, WORD and Nuku Ora.
As workshop participants, we learned that other people's attitudes are one of the biggest barriers to meaningful participation for disabled young people in sport, PE and active recreation and that we need to recognise and tackle the ableist attitudes, policies and practices that currently exclude them.
Ableism elevates the appearance and preferences of non-disabled people. It defines people by their impairments rather than their abilities. It sees people with impairments as inferior and it diminishes the rights, choices, and opportunities of people with impairments.
It can be hard to recognise ableism as it manifests in different ways, such as in statements like "this is the way we always do things" or "I'd like to help but it's too hard to do anything about it"; or inclusion of disabled young people is seen as being too expensive to 'deal with'.
A lot of people don't consciously realise that they're being ableists.
Inclusion is a human right and a key priority of sports governing bodies. The rhetoric is there, but what is the reality?
A synopsis of the three-year research project, funded by the Health Research Council, is as follows:
"Being physically active – and remaining so across the life course – is vital for physical and psycho-social health and wellbeing. Disabled young people have lower physical activity levels than non-disabled peers.
While official government policies promote inclusion, many feel discriminated against and devalued in physical activity settings and identify 'other people's attitudes' as barriers to positive experiences of participation in PE, sport and active recreation.
Combining Q methodology and interactive workshops, this research will identify underlying 'ableist' attitudes, policies and practices that discriminate against disabled people, limiting their meaningful participation in sport and active recreation.
In collaboration with sector stakeholders, the research will generate resources to raise awareness of ableist attitudes. These resources will be piloted in the field. The aim is to increase opportunities for disabled young people's meaningful participation in PE, sport and active recreation to enhance wellbeing, reduce inequalities, and improve health outcomes across the life course."
Phase 1 of the project captured attitudinal statements from 40 professionals involved in sport, PE and recreation to help understand the different viewpoints impacting participation.
As participants in the Phase 2 workshops – in Auckland, Hamilton and Wellington –we reflected on the findings and were asked to consider possibilities for ways forward.
Phase 3 will be based on findings from these workshops, with 'tackling ableism' resources designed and trialled in collaboration with stakeholders.
Knowledge and attitudes are linked. If we're going to increase opportunities (or possibilities) we need to turn the lens to look at ourselves and consider what conscious or unconscious ableist biases we have and address these to increase meaningful participation of disabled young people in sport, PE, and active recreation.
The three-year Tackling Ableism to Remove Barriers to Participation in Sport, PE, and Recreation project began in January 2022. The research team, led by Dr Carroll from SHORE & Whāriki Research Centre,  Massey University, includes Massey University colleagues Professor Karen Witten and Dr Belinda Borell and Postdoctoral Fellow Dr Solmaz Nazari Orakani; Dr Octavia Calder-Dawe from Victoria University, Dr Robert Townsend from the University of Waikato, Professor Barbara Gibson from the University of Toronto, and collaborators from the prior research with disabled young people, Kramer Hoeflich, Áine Kelly-Costello, Shakti Krishnan and Jaden Movold.