The 2023 programme was delivered by the experienced facilitation team of Gretchen Young and Phil Gibbons, supported by Ness Mill and Pita Noanoa from Tū Mātau Ora. Ness and Pita shared their knowledge of tikanga and taonga tākaro (traditional Māori games and activities) and created the opportunity for participants to explore te ao Māori customs and leadership concepts in a fun, safe and positive environment.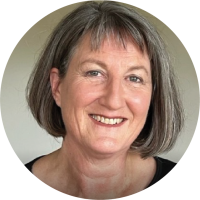 Gretchen Young, Gretchen Young Consulting
Gretchen is an IECL (Institute of Executive Coaching and Leadership) accredited coach in both individual and team coaching. She facilitates a range of leadership development programmes within the sport and recreation sector, the legal services industry, and the public sector. By style she brings significant versatility and a pragmatic, real-world approach to leadership development.
A highly experienced facilitator and coach, Gretchen has a particular interest in coaching individual and team performance, strategic workforce planning, organisational culture, and leadership development.
Prior to her consulting business, Gretchen worked for ten years at Sport NZ, helping boards and CEOs of national and regional sport and recreation organisations with their organisational and leadership development needs. Previous to this, Gretchen was as a senior commercial lawyer, practicing in two of New Zealand's leading law firms. Gretchen has also served on several non-profit boards including, most recently, Cricket Wellington where she was on the governance committee and chaired the CEO employment committee.
Gretchen was the programme director for Sport NZ's Chief Executive Leadership Programme and she contributed to the very successful Women in Sport Governance Programme (as the initial project sponsor, and the selection panel for scholarships, and as a coach). Gretchen was also a mentor on the "Women in Sport Leadership Programme" run by the New Zealand Olympic Committee and was part of the steering group for the initial programme set-up.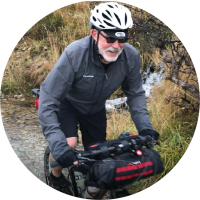 Philip Gibbons, ONZM
Director of Institute for Leader Development, New Zealand Defence College
Te Ope Kātua o Aotearoa | New Zealand Defence Force,
Like you, Phil has seen the word leadership acted out in numerous ways over the years. Is it all about charisma and optimism? Appointment and authority? Is it meant only for the one or two who become the boss? Or is there a different story?
With over four decades of leadership experience, coaching, and most importantly real-life experience, inside and outside the NZ Defence Force, his view is different. Phil appreciates that leadership is a moment-to-moment choice and not about title or position. Leadership is for everyone, every day.
Phil led the development of the NZ Defence Force Leadership framework and the system which has at its centre, the NZ Defence Leadership framework and the Institute for Leadership Development. He was not only the architect of the Institute but also its first Director.
Phil is known for his practical, street-savvy understanding; blend of real-life stories and his ability to connect with his audience at an individual level.
Tū Mātau Ora
Ness Mill and Pita Noanoa founded Tū Mātau Ora in 2021 to provide opportunities for people to explore, learn, share, and play taonga tākaro (traditional Māori games and activities) in a fun, safe environment to positively engage everyone in te ao Māori. Together Pita and Ness have shared their passion for Māori culture and customs, including taonga tākaro in schools and communities for over 10 years. Since setting up Tū Mātau Ora, Ness & Pita have been leading a local revolution in play.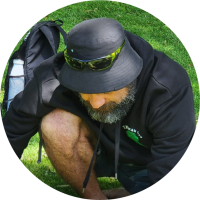 Pita (Te Aitanga a Hauiti; Ngāti Porou; Ngāti Kahungunu) began working in health nearly three decades ago and has been involved with taonga tākaro promotion since 2009. Pita led the creation of Rangatahi Tū Rangatira, a programme focused on youth leadership development. He coordinated and facilitated a national training programme, providing workshops with 14 Iwi and Māori health providers across the country to help them support youth development in each area. He has extensive knowledge of taonga tākaro and experience teaching and coaching these games. Pita has the extremely rare experience of having played, refereed, and coached Ki o Rahi at both national and international levels. Pita brings a passion and unique insights into taonga tākaro and mātauranga Māori that are difficult to match.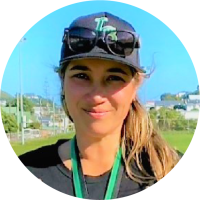 Ness (Ngāti Porou; Ngā Puhi) has decades of involvement in leadership development through sport at club, regional, and national levels as a player, coach, and manager. She is a valued member of Wellington Softball and a life member of Island Bay Softball Club. Ness is also a life member of Newlands-Tamariki Playcentre, where she is recognised for her dedication and role in implementing kaupapa Māori initiatives throughout the Wellington Regional Playcentres. She has set up similar initiatives for primary schools and community groups. With more than 20 years working in Māori health and research, Ness helped develop and implement systems around cultural safety for the Capital & Coast District Health Board. Ness brings a wealth of knowledge and experience of Māori culture, safety, and leadership and has worked with a diverse range of people and abilities, from ECE to kaumātua/seniors.