"Don't be youthless!" Guiding the Future With Youth Input
5 June 2023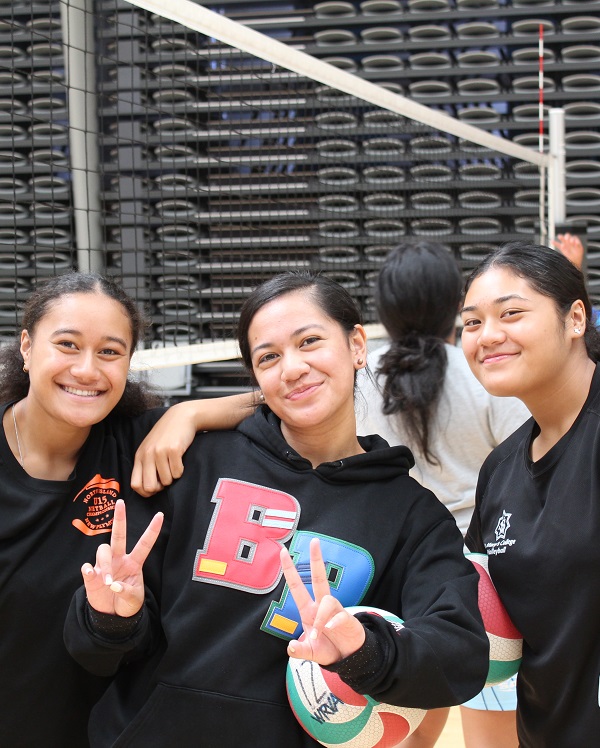 Whether you're utilising a youth focus group, advisory board, leadership group, or another way to capture youth voice and to gain insights into what rangatahi want, having youth input into the development of your sport or activity has become increasingly important and potentially critical, to the evolution and survival of many sports and physical activity.

However, just because you need them, doesn't mean you can 'use' them and expect them to do it based on your criteria, or ask for their input and then not listen to it. Rather than youth engagement being a token gesture and not listening or actioning any of their suggestions, turn it into a positive experience for everyone involved and reap the benefits.
At the recent Sport NZ Youth Hui, Sport NZ Regional Sport Development Consultant, Charissa Barham, encouraged the sports and organisations to seek opportunities for young people to be involved but said that first of all you need to clarify:
Why do you want to engage with young people? (Be clear on your purpose)

How long for? (Plan it, have a timeline or key dates, and manage expectations)

How? (Focus groups, youth boards, panels etc)

Who? (Age range, diversity, location)

What resources do you have to support it? (Time, skillsets, capacity, money)
Manaaki your young people
Once you've answered those questions and established your group, manaaki them. This means getting to know them, building connections within the group, creating a sense of belonging, and listening to them. This will make them feel valued and safe to contribute.
"Whanaunatanga is a priority, take the time to build quality and trusting relationships. Use Mana Taiohi youth development principles to guide your focus on the mana that young people bring and then how you can enhance the mana of young people." - Jazz Scott, Nuku Ora Community Development Lead - Active Recreation & Youth Development.
They're not mini-adults
Rangatahi are an interesting age to work with as they're not kids but they're not adults, they do need your help and guidance. Talking to a panel or a Board is likely to feel intimidating for them (especially on the first meeting anyway) so ease them into these situations as they build in confidence. Having a tuakana involved (someone aged 'just past youth' e.g. 25+) is a good idea - someone who understands youth and can potentially act as the spokesperson for their ideas to the Board/adults. As the group grows in confidence, the Tuakana plays more of a mentor role.
Acknowledgement and visibility are important
Having a youth advisory group is a reciprocal relationship. Acknowledge them, promote who they are and make it official. Visibility is important to them, especially if they're to be seen as role models. If you want them to speak at an event, assembly, or in front of your members, there needs to be an awareness first as to who the group is, why they exist, and what their role is. This sets them up to be listened to by the audience.
Rangatahi are busy! It's important that you acknowledge this when you seek their engagement. This can be done by allowing flexibility in how they participate, and it can mean giving them a koha for their time and expenses like travel. It could also mean inviting them to attend conferences and other professional development opportunities.
More tips…
Get full representation and diversity in your group.

Use really simple comms, broken down into bite-size bits. Email and then follow up with a text saying I've emailed you, send me a text with a thumbs up if you can make the meeting or a thumbs down if you can't.

Make it fun to be part of! E.g. use Kahootz.

Provide references for them (e.g. if they've been part of an Advisory Group). This is part of it being a reciprocal relationship.

Provide kai at the meetings – and know what sort of food they'd like!

It's important to be flexible with timing and how they can be involved.
Jazz says to remember, "There are varying levels and types of engagement with rangatahi, so ensure you go with what the rangatahi are willing to engage with, and which are suitable for the outcomes you're looking for."
Useful resources
As we develop the sport and active recreation system to meet the needs of rangatahi, it's essential that we listen to young voices and involve them in decisions that impact them. Olivia Clare, in her second year of the Sport NZ Ihi Aotearoa Graduate Programme, has written the following guidelines to help you and your organisation involve young people - Youth in Sport and Active Recreation guidance.
It's well worth reading and Olivia believes that making rangatahi feel empowered and included increases their sense of belonging and means they're more likely to stay engaged in physical activity in the long term.
For more advice on engaging with youth and including their input, watch Olivia and Chloe Bishop in the "Unlocking the Potential of Youth Voice" webinar held by Recreation Aotearoa and Sport NZ in April as part of their Friday Forums.
Positive youth engagement can create a:
Sense of contributing something of value to society.

The feeling of connectedness to others and society.

The belief that they have choices about their future.

The feeling of being positive and comfortable with their own identity.
Some closing words of wisdom from the Youth Panel at the Sport NZ Hui:
"Youth aren't the future, they're the present – you need to hear from them (and listen to them) now!"

"Put youth into positions in your sport organisation – and youth participation will grow because you've got their voice present."

"Nothing about us, without us",* include us in the decisions made about us.

"Don't be youthless!!"
*NB this quote has been used by Disabled Peoples Associations globally and is associated with full and equal opportunities for people with disabilities.
Hoping It Will Be a Game Changer
Taking place on 13 June, the Game Changer youth conference organised by College Sport Wellington has close to 300 rangatahi from Years 11-13 coming together to hear from a range of guest speakers on what made them great people and how their own school experiences shaped their lives.  The four key themes covered on the day are Leadership, Hauora, Supporting Others and Goal Setting.
Students will learn about key values and how to be leaders and the best sportspeople they can be.  Bryan Dickinson, General Manager, College Sport Wellington says, "We want to create lightbulb moments for these students, helping them realise there are opportunities for them to make a real contribution to their school and fellow students."
"It's important to give youth a voice so that we deliver competitions and events that resonate, and meets their needs – otherwise, what's the point?  For this reason, we also felt it was important to involve their peers as workshop facilitators and speakers.  One of the workshops will be a Q&A session with ex-student leaders who are now in their first year of post-school life."
College Sport Wellington hopes to achieve the following from the event:
Development of Student Leadership plans for each school, detailing what opportunities are available to them and what activities they will be leading within their schools. 

Increased number of intra-school activities led by students – drawing in more unengaged students

Increased number of students involved in coaching/managing inter-school sports teams

Improved quality of our student sport leaders (and how they role model those qualities to their peers)

Formation of a regional Student Leadership Council, to feed into College Sport Wellington's strategic direction.